"The Big Bang Theory" fans shouldn't expect to see Bernadette's delivery scene and here's why…
Attention: The Big Bang Theory fans, you shouldn't expect Bernadette's delivery scene to be shown on screen, but there's a reason for that.
This week's episode of The Big Bang Theory does have Bernadette becoming a mom, but you won't be seeing the delivery, according to the showrunner. During the fall finale, you will get the first look at Howard and Bernadette's road to their bundle of joy, but no action, or pre-baby birthing scene will be featured.
"That's an arena that has been covered fairly well on many shows over the years," showrunner, Steve Molaro told TVLine.
The episode instead focuses on "what goes on before we get down to, 'Let's push the baby out.'"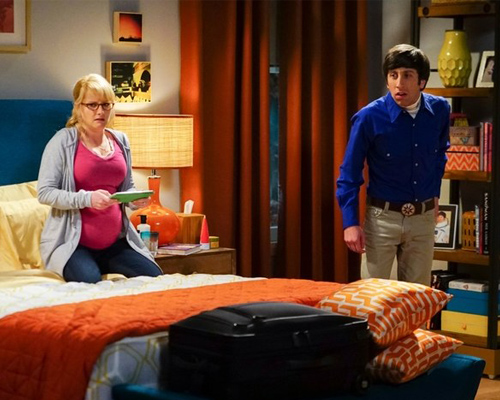 Sure delivery room shots seem to be the norm, but we're totally okay with just seeing the events before and after instead.
Molaro also explained that the timeline might seem like it's sped up with Bernadette's birth — we found out in September and she gives birth in December — but it's not actually that dramatic.
"She knew she was pregnant on Valentine's Day last year," he explained about the TV timeline. "And [she's giving birth] on Amy's birthday, which is December."
"I don't know how much longer we could've gotten away with it if anyone was paying attention," Molaro added.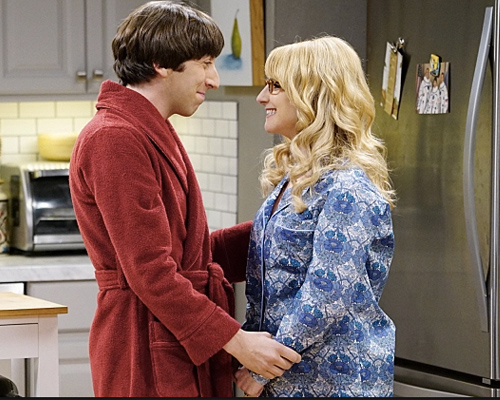 In addition to a new baby in the group, the fall finale does include Amy's birthday, which is also her and Sheldon's sex anniversary. That being said, Molaro teased that while there might not be a round two right now, Sheldon isn't as opposed to the idea.
"He is coming around, very slowly as he does," Molaro said.
"He still struggles with physical intimacy, but he doesn't dislike it. And he loves Amy."
Tune in on Thursday, December 15th for all-things baby, birthday and Big Bang on CBS!