'Queen Sugar' Star Bianca Lawson On Bringing Life to Complex Black Characters Since the '90s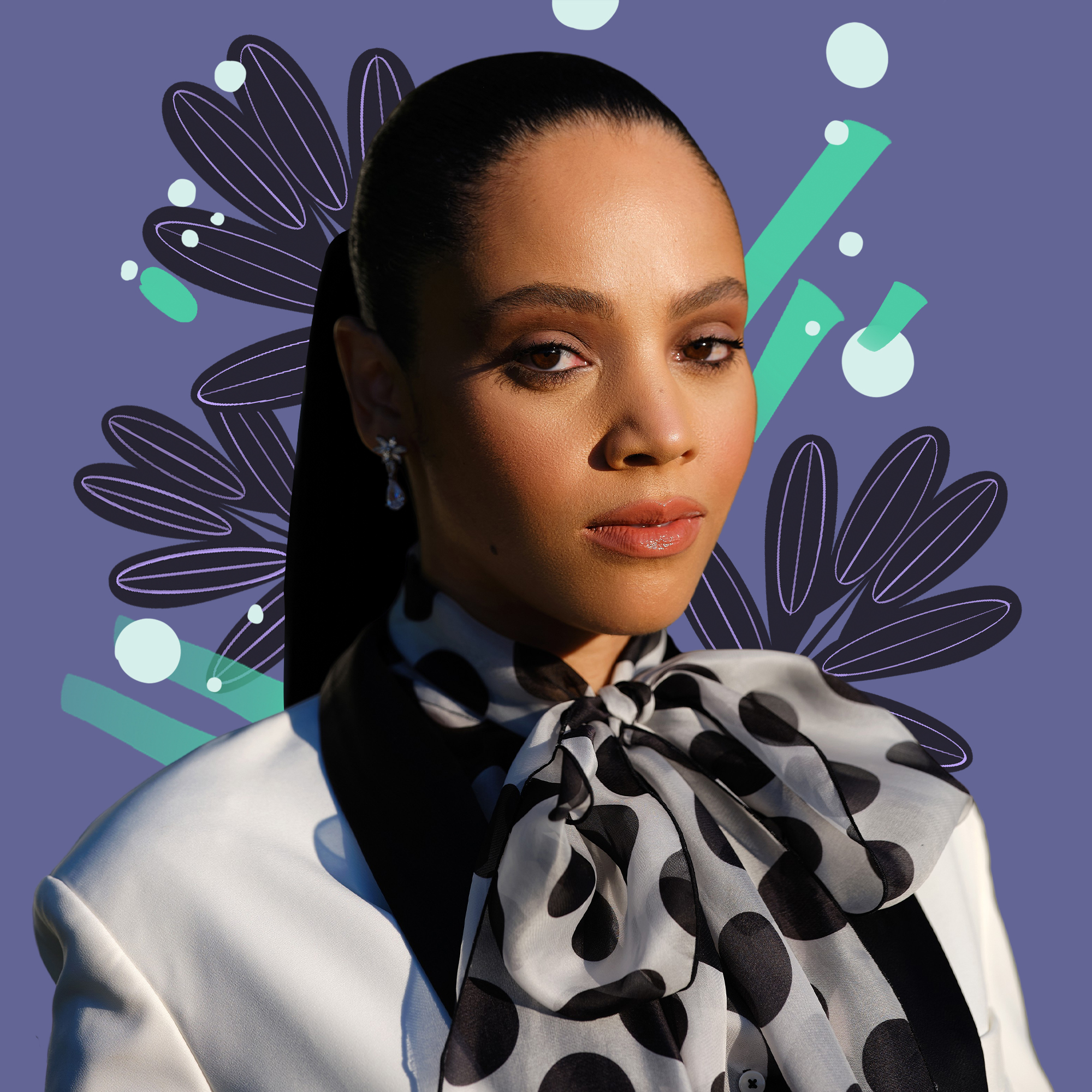 This Black History Month, HelloGiggles' In the Making is honoring the Black women working to make 2021 a better world—from an iconic actress who's made massive strides for Black representation on-screen to a therapist whose organization works to promote the mental health of Black women everywhere. These women are true examples of history in the making, and we're honored to share their incredible stories.
In a video posted on her Instagram last year, Bianca Lawson peered into the camera and said, "You are leaders. Support each other. Support your fellow sisters." The actress was speaking to young girls through a partnership with the leadership initiative Girl Up Campaign, and it was just one of the Queen Sugar star's many efforts to champion female empowerment, particularly for Black women, over the course of her impressive career. 
"I don't think of myself as a trailblazer," Lawson tells HelloGiggles when we spoke on the phone recently, but decades of increasing the visibility and complexity of women of color on-screen prove otherwise. Daughter of actors Denise Gordy and Richard Lawson and, stepsister of the Knowles, the now-41-year-old was one of the few Black women to find serious success in Hollywood in the '90s. Throughout the decade, she had memorable turns on shows like Saved by the Bell: The New Class, Buffy the Vampire Slayer, and Sister, Sister. More recently, she's appeared on The Vampire Diaries, Pretty Little Liars, and OWN's Queen Sugar. Throughout her career, Lawson has portrayed characters with tremendous power—in the case of Buffy and The Vampire Diaries, literally. But her real life power lies in her own brand of activism: a legacy of holding space for Black women and, more broadly, women of color through her roles.
 "There were millions and millions of parts I did not get!" she says now, reflecting on her career. "These parts that I ended up being allowed to portray, I did not know how much they were impacting young women of color. I was just enjoying getting to play all these."
But Lawson's impact on fans over the decades is undeniable.
It still blows my mind when people say, 'You are one of the very few Black women I saw on these shows, she says. It made me feel seen, like I could do all of these things.
She adds that she feels strongly about depicting honest and nuanced characters rarely seen on-screen, saying, "Women of color, we're not monolithic. We're all kinds of variations."
On Queen Sugar, created by award-winning filmmaker, Ava DuVernay, Lawson plays Darla, a mom grappling with addiction, mental illness, and sexual assault. In perhaps her most arresting performance yet, Lawson breaks stigmas and deepens viewers' understanding of trauma—its faces and phases—through her thoughtful portrayal of Darla's complexities, joys, and sorrows. "She's completely different than anything else I've gotten to do, so it requires me to use different muscles and shine a flashlight on my own struggles to unpack Darla's journeys. It's very fulfilling to get to play her," Lawson says. "Addiction and trauma, it's so prevalent. No one really talks about it or addresses it in a way that is so true life."
Since Queen Sugar debuted in 2016, DuVernay has made it her mission to hire a diverse crew and all female directors across the show's five seasons, and Lawson calls the show's set "remarkable." "Working with these people and seeing how important it is to them to uplift other women and give women platforms makes me want to be more conscientious about always doing that," she says. "There's something about having that support system of other women. Not to be metaphysical, but it's a really high frequency energy. I've never had that before."
The effectiveness of that kind of on-set vibe can be measured by fans' response to Queen Sugar. Lawson says that audiences reach out to her to share their own experiences of either knowing a Darla or being a Darla. "People are saying, 'this has helped me through my depression, through my trauma,'" she explains. "This is so much bigger than me, than the show, than my acting career. The fact that people feel that because of Darla I've become a safe space to be a container for that. That's a gift that I will never take for granted."
The show's fifth season (which began February 16th), tackles the COVID-19 pandemic and recent reckonings for racial justice. "I think that there are more stories that are reflective of the times that are actually being greenlit now and that's fantastic," says Lawson. Still, she points out, issues like police brutality and racism "are not new things."ut as a person who has long encouraged civic engagement on her social media platforms, she says she's pleased at the current outrage over these injustices. "I love that people are not afraid to show how passionately angry they are about it," Lawson says.
Though she can't reveal too much about the upcoming season of Queen Sugar, Lawson notes that she'll continue to highlight pressing narratives in minority existence, this time as Darla navigates the complicated reality of being a mother to a Black son. "I don't have children," the actress says, "but I have a brother, a father. The more that this story is being amplified and the more people are being honest about what's happening and committed to change, I think it's a great thing."