BHLDN's fall wedding collection looks like it was inspired by "Sleeping Beauty"
When it comes to imagining one's ideal wedding, we think many would agree that the more magical and ethereal, the better. It seems that wedding brand BHLDN is also on board with this vision – especially since their Fall collection looks like something straight out of Sleeping Beauty. The looks are feminine, dainty, and a bit mystical, coupled with surprise twists and edges on traditional gown shapes and cuts. And yes, if you're looking to wear pants to your wedding, there's a perfect look here for you, too!
This dress looks as though it was inspiring by a blossoming forest: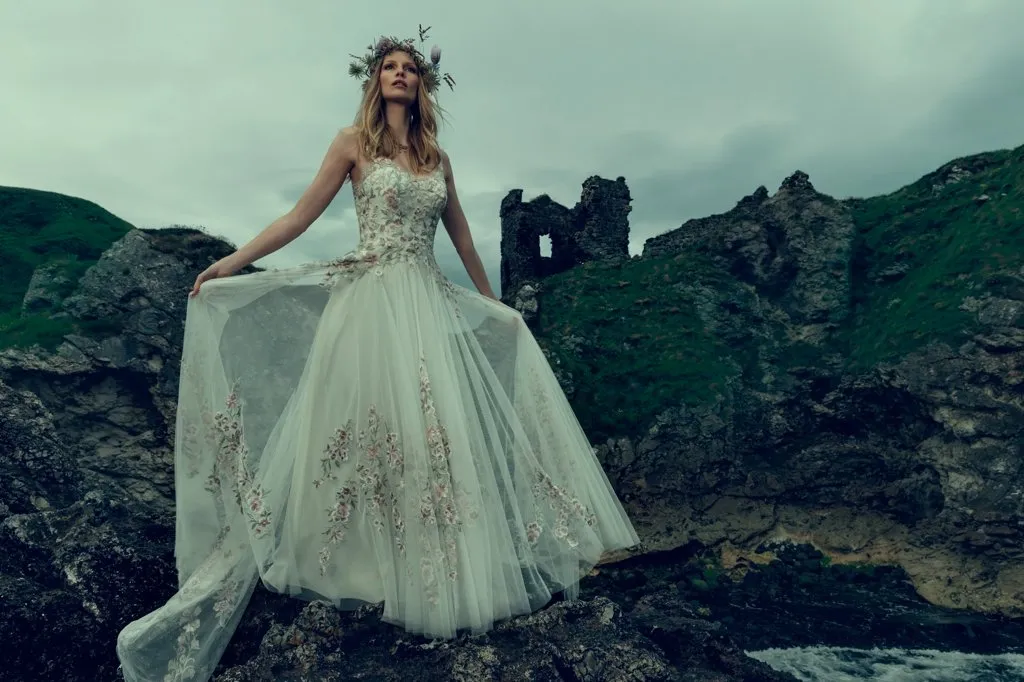 While this vintage-inspired gown calls back to the 1920s: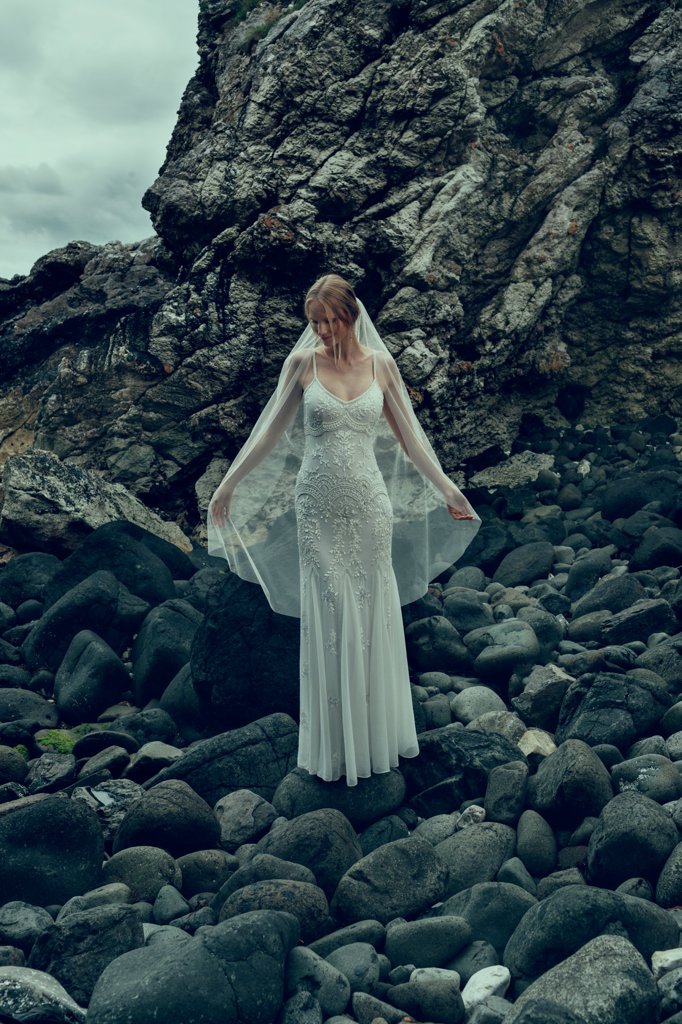 A chic, silky bridal pantsuit is sure to impress your wedding attendees: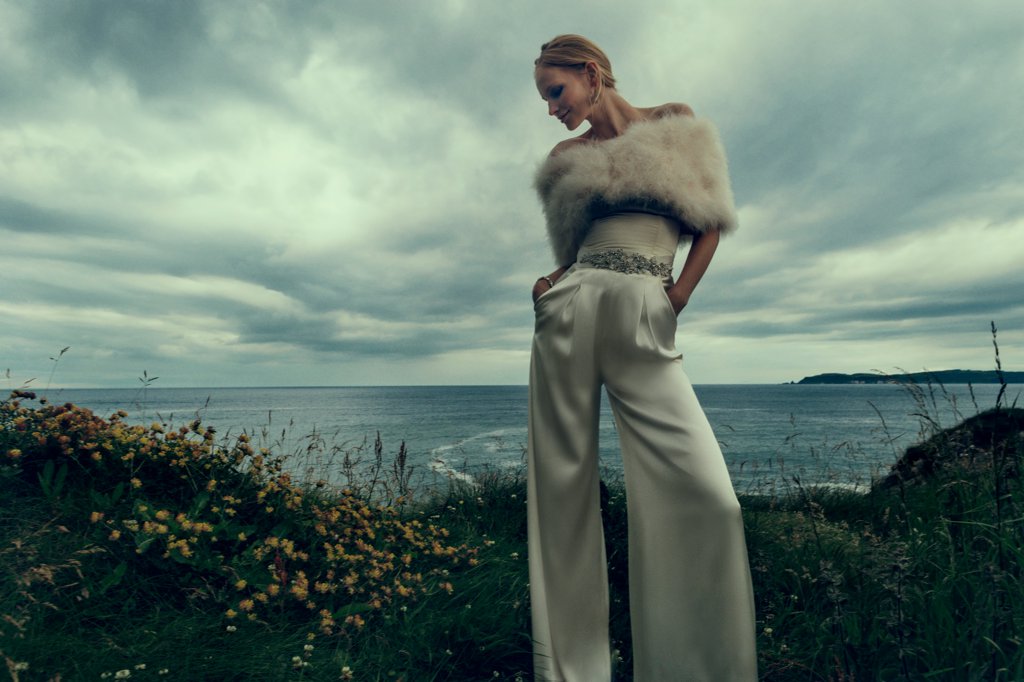 The delicate, flowy lace and pearl details are fit for a sea nymph: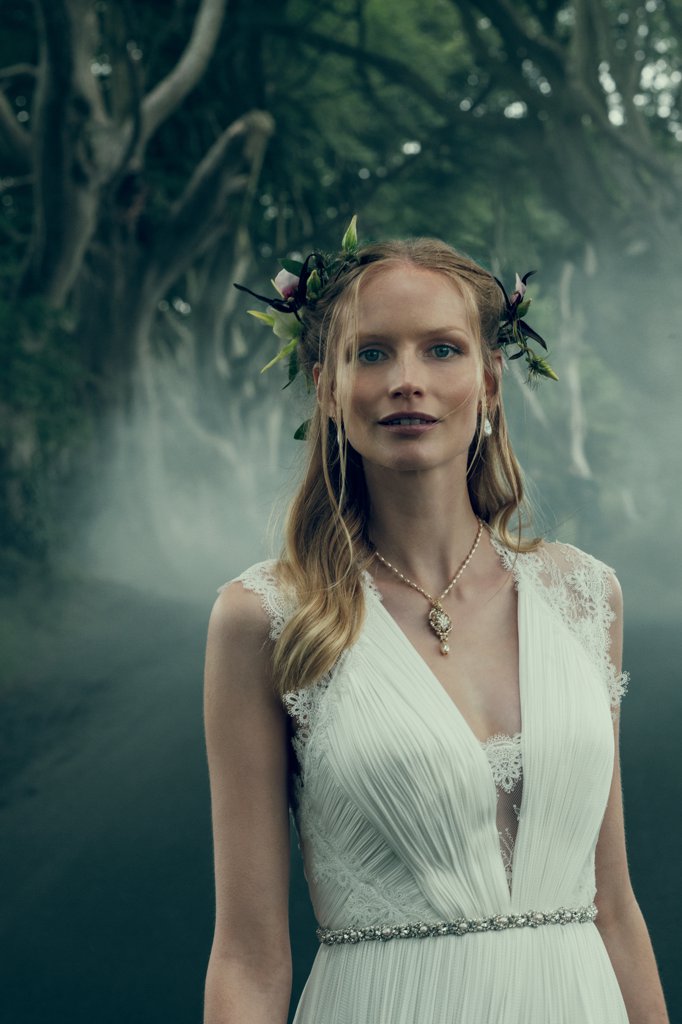 The gorgeous long-sleeves and flowers were made for an artistic, free-spirited bride: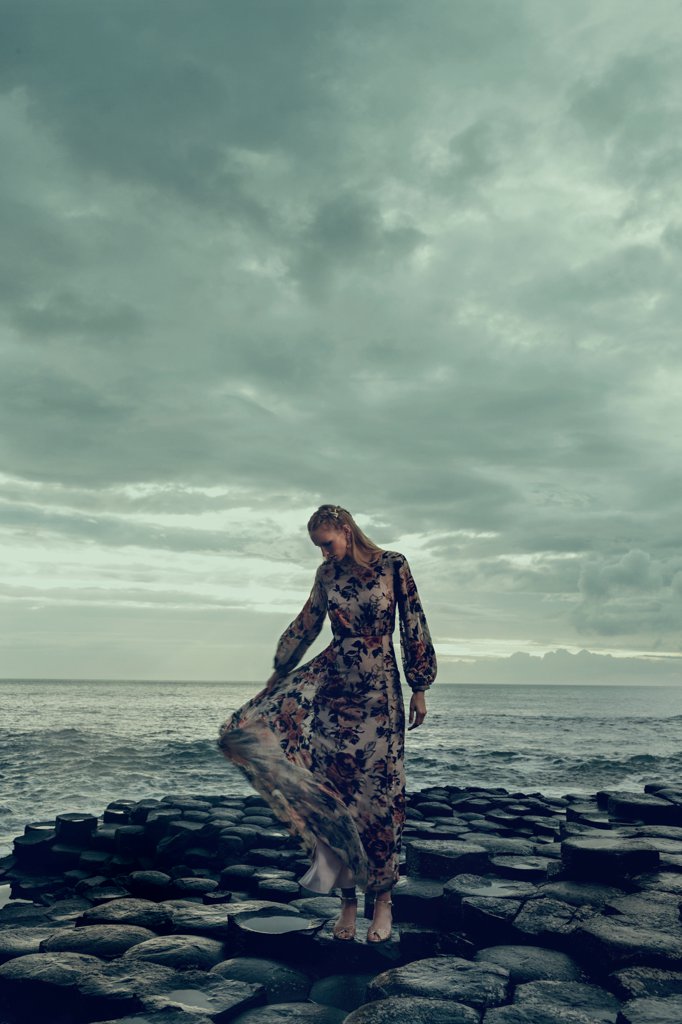 The feminine pattern and long, form-fitting cut will perfectly complement a wedding surrounded by nature: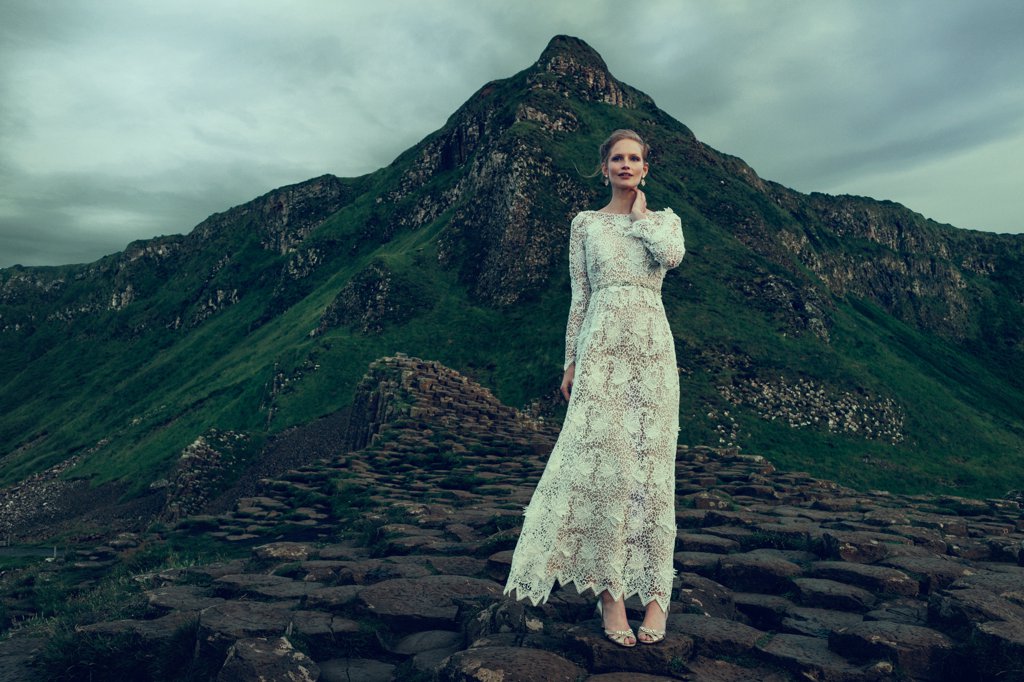 Ultimately, this collection belongs in the closet of a fairy tale princess.