BH Cosmetics released their Club Tropicana eyeshadow palette, and it's filled with *so* many vibrant colors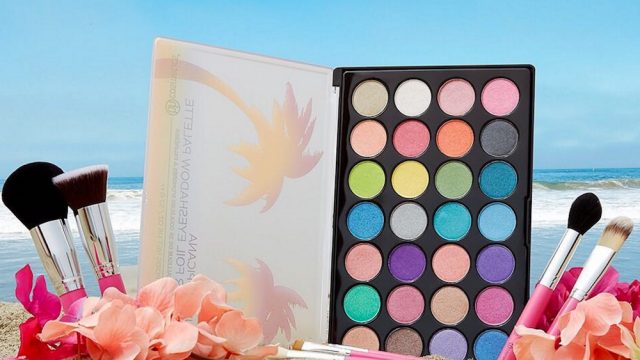 As spring turns into full-fledged summer, we are so ready to celebrate with new makeup! If you're like us, and love to get seasonal with your lewks, it can be wise to stick to a beauty budget. BH Cosmetics' new Club Tropicana eyeshadow palette proves that you don't have to sacrifice pretty makeup products to save cash. The 28-foiled shades in this palette range from neutral black, brown, and white to bright yellow, teal, and pink. Club Tropicana is only $12.50, which means you get a world of colors for less than the cost of a pizza.
BH Cosmetics keeps their prices low, but their quality high, which makes them a valuable addition to any makeup collection. Club Tropicana is no exception! Whether you are gearing up for a beachy vacation or just heating up for a glitzy staycation, this palette gets the job done. It is definitely on our list of summer must-haves.
The BH Cosmetics Club Tropicana palette is filled with every color imaginable — hello, summer vacay eye makeup looks.
Club Tropicana is limited edition, so get your hands on it ASAP.
The swatches of the shadows are so intensely pigmented. It looks like an underwater reef! We are so ready to get mermaid levels of glam with shades like the bright teal and deep purple.
With so many color choices, what would you create? Snag your own Club Tropicana palette, here!