Beyoncé's message to transgender youth is so important, like pretty much everything she says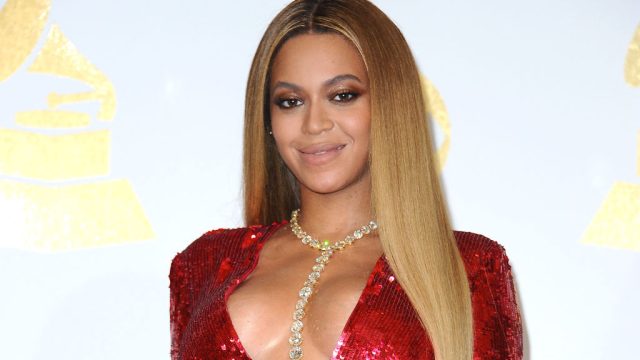 This has been a scary week for the LGBTQ community, since the Trump administration lifted the Obama-era protections for transgender children in schools on Wednesday night. Almost immediately, there was an outpouring of support from celebs and shocked Americans on social media. The move was so egregious that the queen herself went on Facebook, something she rarely does, to show her love. Beyoncé's message to transgender youth wasn't just about showing solidarity, she also directed people to take action.
She wrote,
"#LGBTQ students need to know we support them. Share your support to #protecttransyouth at glsen.org/100days & put #KindnessInAction GLSEN."
Queen Bey followed up her message by linking to the Gay, Lesbian and Straight Education Network organization. Their 100 Days of Kindness campaign isn't about donating money (although that's always nice), but encourages people to post a message on social media that supports the LGBTQ community. The organization compiles them on a website, making a "wall" of kindness.
All you have to do is say something nice. Because right now, the world, even a digital one, is not a friendly or comfortable place for LGBTQ youth. And now they're not even safe at school, thanks to Trump's reversal of the bathroom guidelines. So be like Bey and show some love.
GLSEN executive director Dr. Eliza Byard was "thrilled" that Beyoncé spoke up on Thursday. She told The Huffington Post,
"There is a great deal of confusion and fear out there right now, and Beyoncé has the unique power to cut through the noise to deliver a crucial message of love and support to all transgender youth. Thank you, Beyoncé. (And I cannot wait to tell my daughters about your support.)"
Sure, actions speak louder than words — so protesting, donating money to organizations like GLSEN or the Trevor Project, or actually accompanying someone to a bathroom if they ask you to for some backup are all other good ways to stand up for the trans community right now. But sometimes it's also just nice to know that there are people — and especially someone like Beyoncé, who can do no wrong — who will speak out on your behalf.
Because the reversal of the guidelines is pretty much a "disaster" for LGBTQ rights, as Caitlyn Jenner put it. In case you missed it, Attorney General Jeff Sessions sent a memo to school districts saying that they didn't have to give transgender students the right to use the bathroom that corresponds to their gender and that states could make up their own rules. Last year, the Obama administration had done the exact opposite: they told states that to be in accordance with Title IX, they had to let transgender students use whatever bathroom they felt comfortable in.
It's a big deal, especially when you factor in the staggering rates of suicide in the trans community, which go disproportionately up when they don't receive familial or community support. Like a trans boy being bullied in school for using the girls' bathroom, which just doesn't make sense.
If there was ever a moment we really hoped that Beyoncé was in the Illuminati and could take charge of the world, it's now. We'll have to settle for hoping her message reaches even just one person who can make a difference until then.