Beyoncé's protégés Chloe x Halle just dropped your new favorite mixtape
New music! Hold up, what? Yes. Beyoncé's protégés Chole x Halle just dropped a mixtape. But, they want to make it clear: "This is not an album" and also, "not really a mixtape either." OK, whatever it is, we are here for it. The Two of Us was launched on Chloe x Halle's YouTube channel and delivers more than 25 minutes of the soul-lifting harmonies and soothing vocals.
Listen to The Two of Us here.
The mixtape captures the perfect blend of RnB and pop songs, intersected with Chole x Halle's style and hallmark sound.
We first fell in love with Chole x Halle with Sugar Symphony, their debut EP. The album featured "Drop," an example of the whirlwind of talent and sweeping vocal range from the duo.
https://www.instagram.com/p/BRi0PY-AGQM
Listen to "Drop" from Sugar Symphony here.
About being signed to Beyonce's label, Chole said in an interview with Complex.com,
Parkwood is so incredible! We love Parkwood because we have the freedom to be ourselves and make the music we want to make.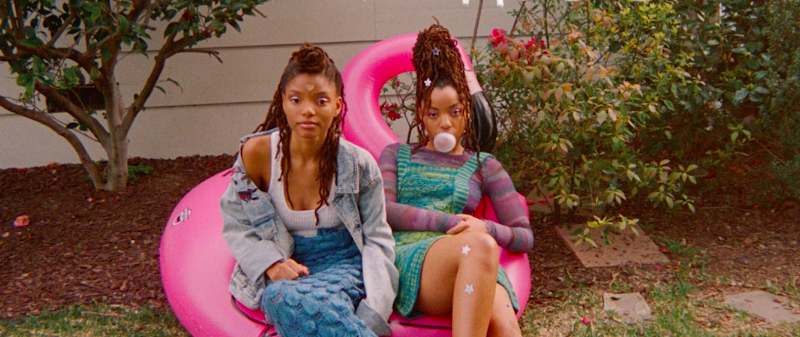 If their singing wasn't enough, they have more to offer. Both girls are deeply involved with the instrumentation of their music. However, they achieved their extreme talent without attending a high-profiled music school or taking expensive courses.  Chole x Halle learned how to play instruments by watching YouTube tutorials.
 I still consider myself an amateur guitar player because I'm always trying to grow and I'm always trying to learn,"
said Halle to RollingStone.com 
They are young and posses extraordinary talent. The Two of Us  displays the duo's natural-born skills and signals a real direction in their career. We hope this mixtape is the catalyst for Chloe x Halle's album.