Beyoncé's isolated vocals from her Grammy performance will put a spell on you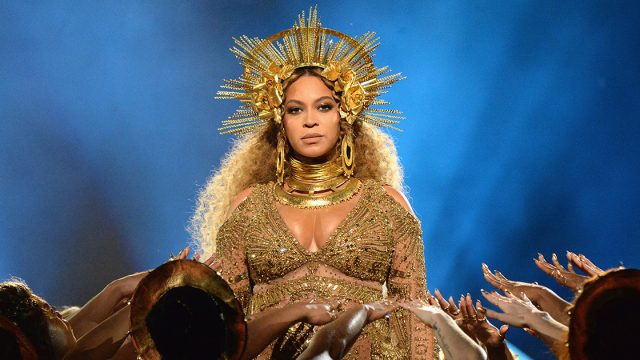 BeAs if we weren't already completely blown away by Beyoncé's Grammys performance, someone has leaked a video of the Bey's isolated vocals from the night, and it's one of the most amazing thing we've every heard.
In case you missed it, Beyoncé performed a mini-medley at this year's Grammys (February 12th). The performance was complete with African symbolism, and saw Beyoncé sing two songs from her award winning album Lemonade, "Sandcastles" and "Love Drought." Tbh, we were all looking at Bey the way that her husband, Jay Z, and her daughter, Blue Ivy, were. In fact, here's a visual representation of us (and the whole world) bowing down to Queen B.
Watch Beyoncé's Grammy performance below. false
Well, as if Queen Bey's performance couldn't get any more magical, someone has leaked the isolated vocals from the night and it's giving us chills.
The clip strips back all the musical accompaniment so that Beyoncé's vocals are given their chance to shine. Despite being tilted back on a chair, being pregnant with twins, and the fact that there must have been some nerves (does Queen B get nervous?), Bey's vocals are sublime, and she doesn't miss ONE note. Literally, they're perfect.
Seriously, there's a reason why people call Beyoncé the Greatest Of All Time (GOAT) – listening to her vocals and watching her perform is unlike anything else. While we love nearly all artists and the music they create, Beyoncé takes this whole performance thing to the next level.
In case you were inspired by B's performance at the Grammys and now wish to witness the spectacle for yourself in person, the singer is still set to perform at this year's Coachella Festival. While there were rumors that she might pull out due to being pregnant with twins, it's expected that the singer will still headline the event, which takes place across two weekends in April, the 14th to 16th for weekend one and the 21st to 23rd for weekend two. Tickets for the festival are on sale now.