Beyoncé's "Hold Up" video is now on YouTube for your viewing pleasure
This weekend saw Queen Beyoncé celebrate her 35th birthday. The singer, who recently tore up the stage with an incredible medley performance of her critically acclaimed album Lemonade at the VMAs, has been busy being a super good BFF by supporting her friend Serena Williams at the US Open, as well as releasing a bunch of cute AF new Lemonade merch that we need as soon as possible.
Being the ultimate Queen B, however, Beyoncé decided to give back on her birthday and we're eternally grateful.
As you might remember, Beyoncé's incredible visual album Lemonade aired exclusively on HBO. Currently the film, which picked up best Breakthrough Long Form Video at this year's VMAs, is only available to stream via Tidal. You can also watch the film if you buy the CD version of Lemonade. 
Now, Beyoncé has decided to share fan favourite video and track "Hold Up" on her YouTube channel for your viewing pleasure.
https://www.youtube.com/watch?v=PeonBmeFR8o?feature=oembed
The stunning clip has become famous for its scenes of Beyoncé wielding a baseball bat and smashing out car windows.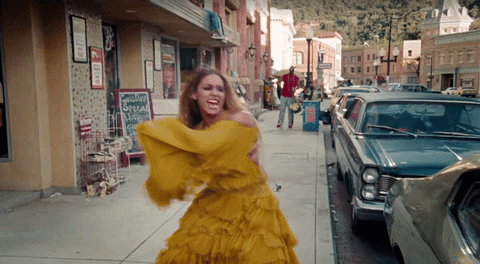 Likewise, there's the iconic scene with Bey wearing that yellow dress as a wave of water explodes behind her.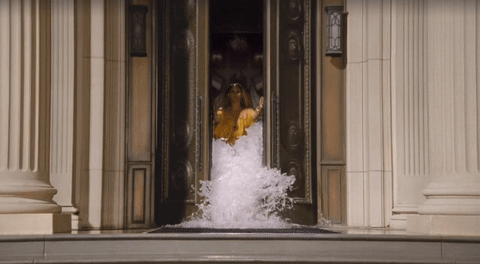 When Lemonade was released, "Hold Up" grabbed the attention of fans and critics alike due its lengthy list of credits. The track features samples from the likes of the Yeah Yeah Yeahs' "Maps," Soulja Boy's "Turn My Swag On," and Andy Williams' "Can't Get Used to Losing You."
The clip also includes poetry from and inspired by 27-year-old London-based poet, Warsan Shire.
"Hold Up" has become a staple of Beyoncé's "Formation World Tour," which has already allegedly notched up an impressive $123 million.
Now that the video is on YouTube, we can't wait to get our Bey on and attempt to recreate it shot-by-shot.