Beyoncé just tweeted for the first time in over a year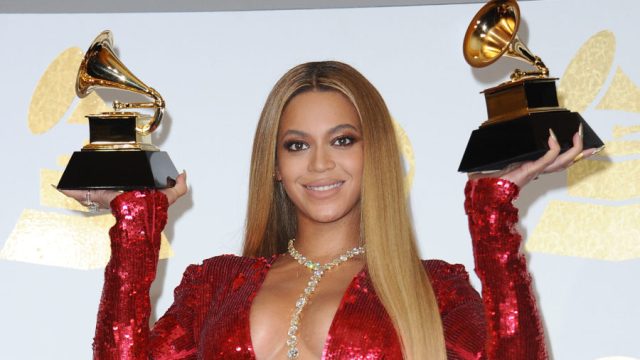 There's no doubt that it's been a busy few weeks for Beyoncé and Jay-Z, having reportedly welcomed their newborn twins just before the release of Jay's newest album, 4:44.
That's right. Queen Bey didn't break her Twitter streak to post a selfie or say hi to fans. Nope…Bey's first tweet in over a year is for a really good cause, and it's about her new charity initiative for women.
Bey hasn't tweeted since April of last year, when she announced her earth-shattering visual album Lemonade, but that doesn't mean she's had a quiet year. As we all know, she had a busy 2016, going on her Formation World Tour andperforming at the VMAs, the CMAs and the BET Awards. Then she welcomed 2017 with the best news when she announced she was expecting twins with her husband, sending the Beyhive and the universe into a collective state of frenzy.
But Bey hasn't been quietly resting at home…instead, she's been working hard to launch her latest charity initiative, BEYGOOD4BURUNDI. On her website, she explains that she's joined forces with UNICEF to "help bring safe water to the most vulnerable women and children in the "Heart of Africa." Burundi is one of the most densely populated countries in Africa with nearly half of the population lacking access to clean, safe drinking water."
"With your help, nearly half a million people will gain access to safe water, as BEYGOOD4BURUNDI and UNICEF will support building water supply systems for healthcare facilities and schools, and the drilling of boreholes, wells and springs to bring safe water to districts."
https://www.youtube.com/watch?v=EbIzK1mHfDc?feature=oembed
We know that access to clean water in many places is a scarcity and that millions of people (including children) travel miles each day to secure clean water for their families.
It's totally admirable that Beyoncé is using her massive platform to bring attention to such an important cause, and we know that her fans will do everything they can to support her in this endeavor, hopefully helping the children of Burundi in the quest for safe, clean water sources.
Fans can donate directly to Beyoncé's website or purchase "Beygood" t-shirts for $30. Bravo, Bey!