Beyonce's Christmas tree obviously ~sleighs~ and we can't get enough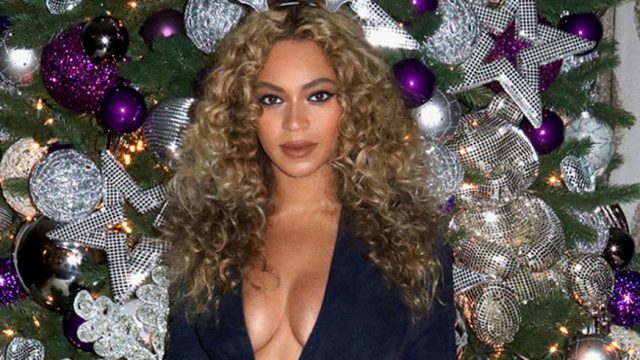 What could possibly make this holiday season better? If you said Beyoncé and an assortment of elaborately decorated Christmas trees, you would be very, very correct. On Saturday, she surprised everyone with a short holiday themed video on Instagram, and Beyoncé's Christmas tree and decorations —complete with a Lemonade inspired tree — are everything you need to make this holiday season merry and bright.
In the video, Beyoncé slays in a swoon-worthy navy blue minidress complete with plunging neckline and a bunch of festive trees. In the bulk of the images she's posing in front of a white tree decorated with large purple Christmas balls. She's clearly in the holiday spirit.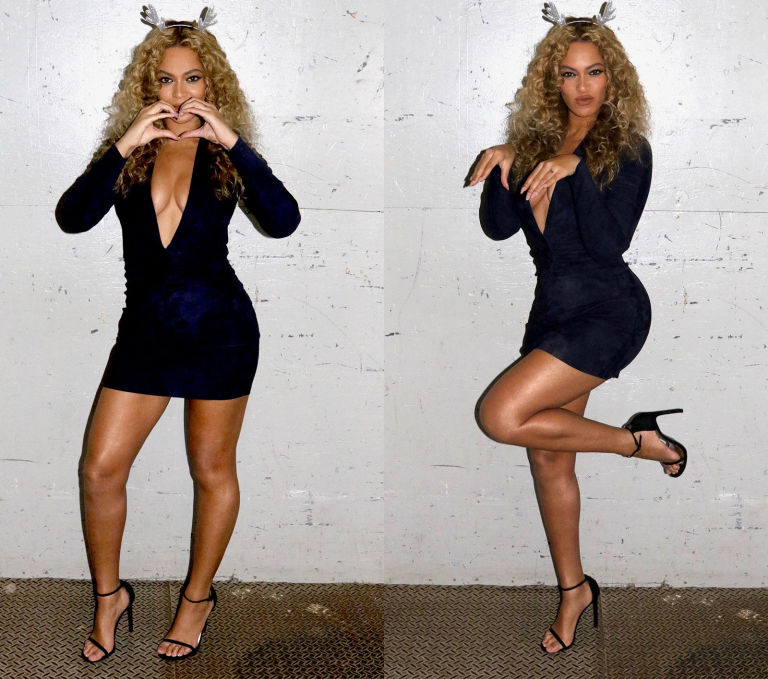 The video plays over an R&B version of the song "Sleigh Ride," because you can slay to Christmas carols AND "Hold Up" when you're the Queen. Other images include a pink and green decorated tree, a pink nutcracker, a ballerina and a cupcake. Those are probably decorating Blue Ivy's room and we are insanely jealous. After the quick images are a montage of Beyoncé wearing a pair of doe ears and posing as a reindeer before the piece de resistance — the Lemonade tree, complete with lemon slice ornaments.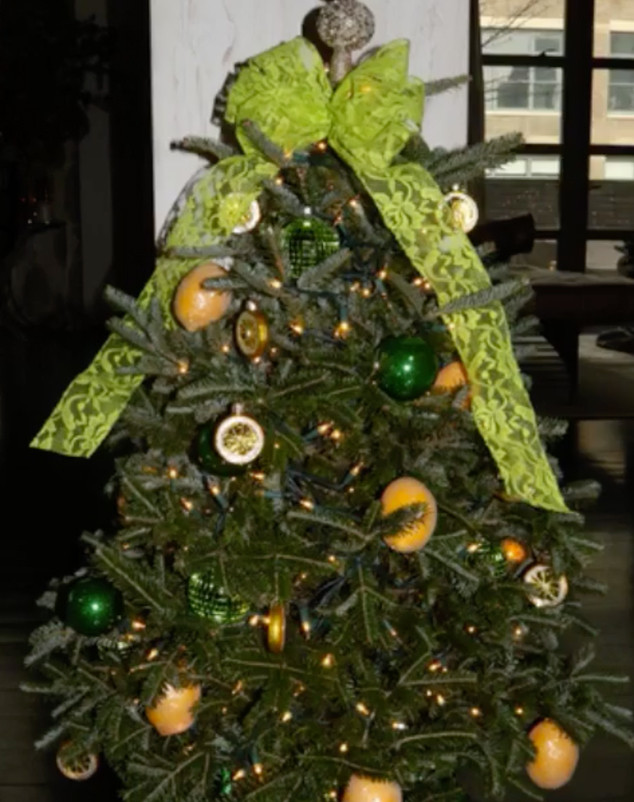 This all comes after Beyoncé crashed her very own office party and performed for her crew. But this montage of her personal decked halls is almost better than missing out on that private show. You can see it all here.
It's hard to believe that we will find anything better than this today. We sleigh all day…