Beyoncé's babies may still be in the hospital because of a "minor issue"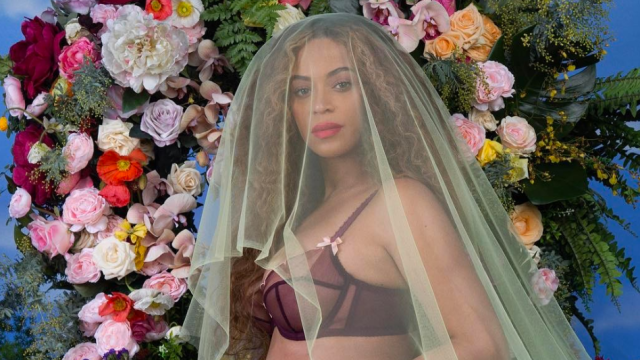 The twin heirs of the King and Queen of Hip Hop, Jay-Z and Beyoncé, have (finally!) arrived with much flourish and fanfare. But according to TMZ, the celebration has been temporarily put on pause because of a "minor issue" the Carter twins are facing, the nature of which is unknown.
Well, maaaybe… We don't know for sure. Sources close to the Carter family told TMZ that the ultimate Bey-and-Jay collabo secretly dropped on Monday(!) in Los Angeles, but the family's doctors did not feel comfortable releasing mama and babies right away due to an undisclosed "minor issue." A whole week in hospital? Ring the alarm!
Not so fast. One source told TMZ that while Beyoncé remains in hospital, she's okay. And the twins? They'll be getting in formation in no time. But with no word from the Carter-Knowles camp, the details of the couple's special delivery remain under wraps — as is the sex of the twins. Sorry, y'all.
We have a feeling, though, that when Beyoncé's ready to share Blue Ivy's siblings with the world, we'll know. Back in February, the Carters announced their double baby blessing with an elaborate photo shoot featuring the "Flawless" mother-to-be draped in a green veil and surrounded by beautiful flower bouquets.
The image took over the internet, becoming the most-liked Instagram pic of all time with 6 million+ views within 24 hours of its posting. Just days later, Queen Bey followed up the official announcement with the publication of an epic underwater maternity photo essay. Slay. All day.
For now, no matter what happens, we KNOW Team Carter has got this on lock. Love you, Bey!