Beyoncé shared some pics from the ultra exclusive Grammys afterparty she attended with her family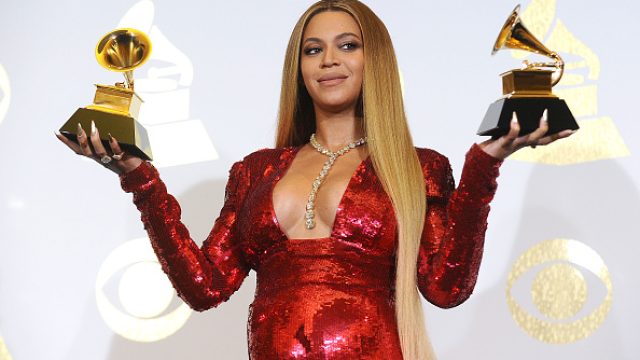 Hi, we still haven't talked about Beyoncé OR the Grammys enough. After the award show, Beyoncé went to Solange's private Grammys afterparty and they are our FAVORITE family, first of all, but second of all oh my goooood everybody looks so so good and so so glam. We obviously wish we could be nearly cool enough to get invited there in person, but the next best thing to ATTENDING an uber fab Grammys after party with Beyonce is having the honor to flip through her pictures from the event and experience the awesomeness vicariously. The photos were shared onto Beyonce.com, thanks be to Bey, and we're SO grateful.
Beyoncé, once again, looks like some kind of sun goddess and we're more than ready to bow down because wow. Just. Wow.
https://www.instagram.com/p/BQlpP08DcRf
HOW DO WE GET OUR PICTURES TO LOOK THIS COOL? This looks like a professional photoshoot, it's just not fair.
https://www.instagram.com/p/BQkzPsqB3De
Also, this dancing candid!? Let's all take a moment to appreciate it. Really, truly appreciate it. And the mental image of strolling through a party and seeing Jay-Z casually dancing.
https://www.instagram.com/p/BQkyo7Bh5LY
Seriously, how do we get adopted into this crew slash family because we will do whatever it takes.
https://www.instagram.com/p/BQkymvVhGcR
Honestly, if anybody knows somebody who knows somebody who knows somebody who might be able to sneak us into next year's super exclusive, super glam, super amazing Grammys afterparty with Beyoncé and Solange, we're willing to trade you bodily organs or first born children. You think we're kidding, but we're reeeeally not.