Beyoncé's Vogue September issue will be the first cover shot by a black photographer in the magazine's 126-year history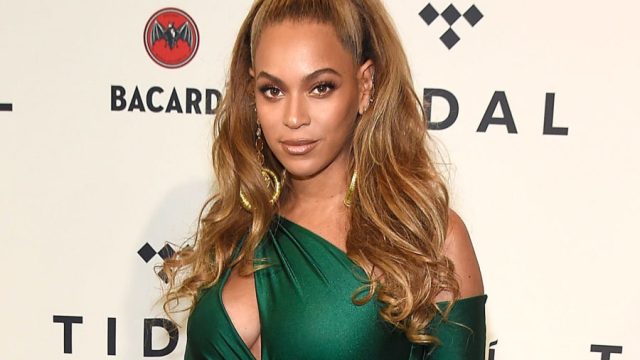 Ring the alarm, because we've got major Beyoncé scoop. As many will recall, Page Six broke the news that Beyoncé would be gracing Vogue's September 2018 cover in a July 26th story. And now, HuffPost is reporting that editor-in-chief Anna Wintour has given the "Sorry" singer unprecedented control over the cover. In an article published on July 30th, journalist Yashar Ali writes that Bey has hired Tyler Mitchell as the first black photographer to ever shoot a Vogue cover in the magazine's 126-year history. Leave it up to Queen Bey to revolutionize everything she touches.
According to sources, Beyoncé will be given full reign over the issue's cover and photos and captions inside, which "she has written herself and are in long-form," according to HuffPost. While this is all mere speculation (both Vogue and Beyoncé have yet to comment on the story), the decision would be big. Wintour exerts full control over all issues, and subjects are often given little say regarding their cover shoots. Rumors have been swirling that the September issue would be Wintour's last, but Condé Nast has repeatedly denied the rumors.
Beyoncé has reportedly hired 23-year-old photographer Tyler Mitchell, who has shot campaigns for Marc Jacobs and Givenchy, to photograph her. Of the "Formation" singer's decision to hire Mitchell, a source told HuffPost:
"The reason a 23-year-old black photographer is photographing Beyoncé for the cover of Vogue is because Beyoncé used her power and influence to get him that assignment.
In a New York Times interview in December 2017, Mitchell explained his process: "I depict black people and people of color in a really real and pure way. There is an honest gaze to my photos."
https://twitter.com/udfredirect/status/940761290577981441
The September 2018 issue wouldn't be Beyoncé's first stint on the cover of Vogue.
The "Apes**t" singer last graced Vogue's cover in September 2015, where she was photographed by photographer Mario Testino. The 2015 issue did not include an interview. Additionally, Bey graced Vogue issues in 2009 and 2013. If you need us, we'll be patiently awaiting Vogue's next September issue.