Beyoncé surprised this dance group, and they literally bowed down to the queen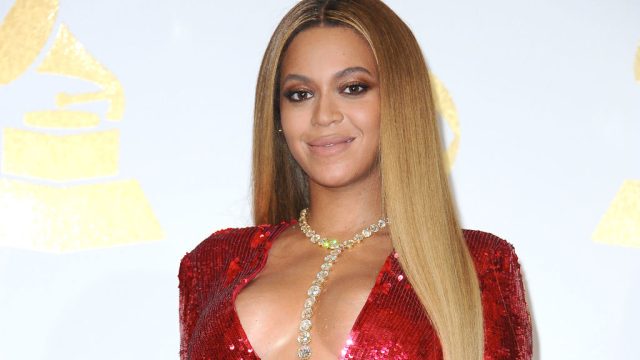 Curling up with a good book, indulging in some R&R, or binge-watching a series (or three) sounds like the making of the best weekend ever — unless you're this group of Alvin Ailey dancers Beyoncé surprised on Saturday. While joining her mother Tina Lawson and her Tina's Angels mentor group, Bey stopped backstage and gave the dancers the shock of a lifetime after their Los Angeles show. The dancers — who are also phenomenal performers — were understandably thrilled to see Beyoncé and her baby bump.
During the impromptu meet-and-greet, one of the dancers literally bowed down to the Queen because that's just what you do when Beyoncé casually strolls in a room and lights up the place with her pregnancy goddess glow.
Afterwards, Bey's mom shared a clip on Instagram, captioning the vid,
"When Beyoncé surprises you back stage!!!The Alvin Ailey Dancers are the most beautiful and Talented and gracious Human Beings. I was honored to meet them and they were so nice and patient to my girls!!! ❤️❤️"
The Lemonade singer even took time out to pose for pics with the Alvin Ailey dancers, Tina's Angels and their mentors.
How wonderful and exciting for the dancers and Tina's Angels! We adore Bey, but we're just as obsessed with her mom, who is absolutely lovely.
Seriously, if you don't already follow Bey's mom on Instagram, you should do that ASAP, especially if you want to bear witness to more of these super special mother-daughter moments.