Here are Beyoncé's best maternity outfits, according to her stylist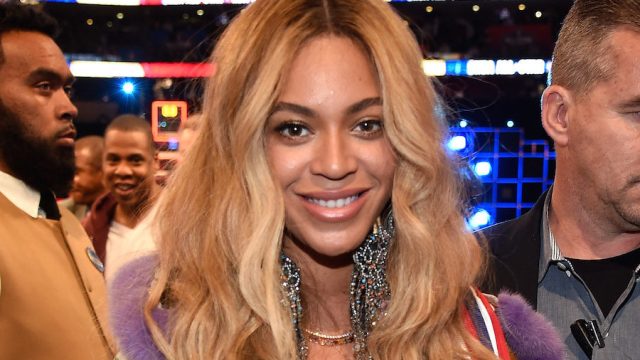 In our eyes, Beyoncé is perfect. Everything she wears is iconic, everything she touches turns to gold. She is legendary, as is her style. And the fact that Beyoncé rocks "maternity wear" like no one's business may not be shocking, but it's still pretty spectacular.
Although we will always think Queen B looks amazing, her stylist Zerina Akers has her favorite Beyoncé maternity looks. So of course we're paying attention to Zerina's two favorite pregnant B looks (they're both to die for).
The first? When Beyoncé wore a nude dress with a millennial pink trench.
Zerina told Popsugar,
"There are a couple of looks I loved including the one where she wore a nude dress with a nice trench. It was a beautiful blush colored trench coat that converted. Another one was unexpected, but it was the black velvet dress. The mini silhouette was so fun."
Wearing lightweight pieces like trenches and kimonos, or even a silk robe, is one of Zerina's style tips for expecting mamas. Not only do you have a light jacket to keep you warm during the warmer months, but you still look regal, no matter your size.
And how could anyone forget this jaw-dropping black-on-black look?! The shoulder cut-out and thigh-high boots, not to mention the bodycon mini velvet dress itself, all look perfect on Beyoncé — and even more striking with her beautiful belly.
Zerina's advice for mamas who still want to maintain their style like Bey? You have to find what works for you, and that doesn't mean you need to shop at maternity stores. She recommends Nine in the Mirror for anyone looking to cop their own trademark maternity style, à la Beyoncé.
Thank god for Zerina and Beyoncé!