Beyoncé is a straight up vision in pink, leaving us breathless as usual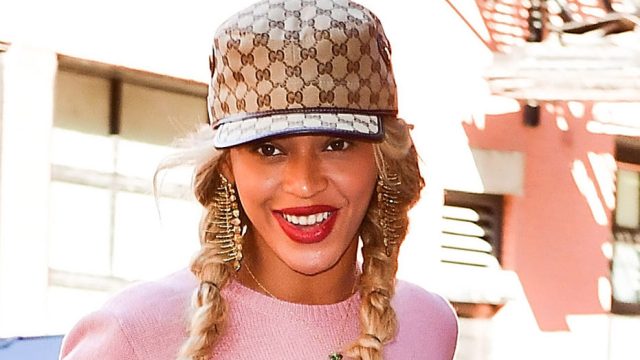 We all know that our queen, Beyoncé, can do no wrong. Dressed up or down or somewhere in between, she's a vision of loveliness and we are truly blessed to be alive during her reign. So it comes as no surprise that when she stepped out in her latest ensemble, she sent us straight to our graves.
This all pink outfit is a spectactularly whimsical choice for the diva, making her look even more ethereal than usual!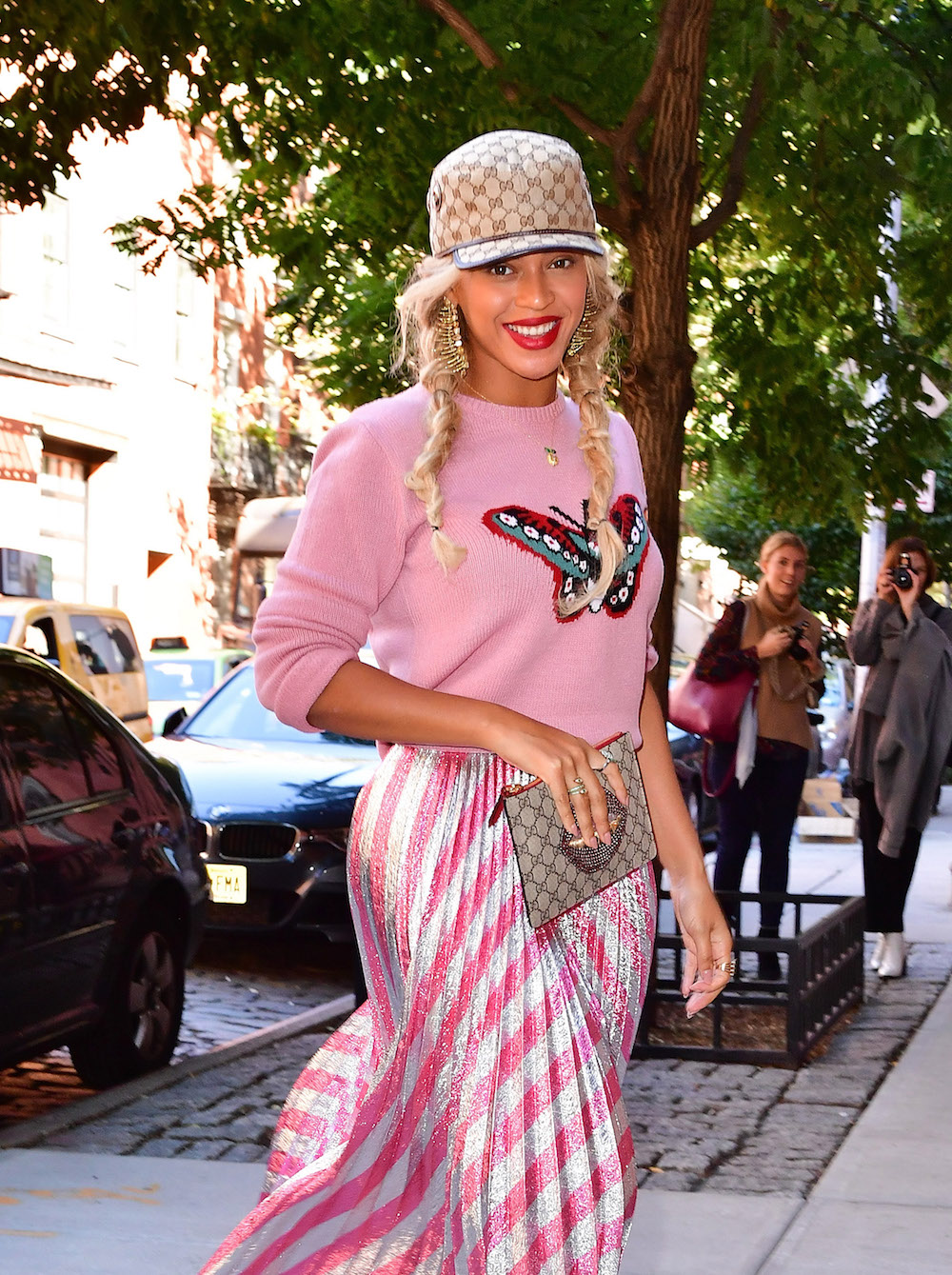 And how fabulous is that combination of those bad-ass gold earrings with her sweet blonde braids? It gives us all hope to be alive!
Look, it's easy to assume that Bey is gonna slay us with whatever she chooses to wear, but it's refreshing to see her step out in a look that is a bit softer and more playful than her usual power outfits!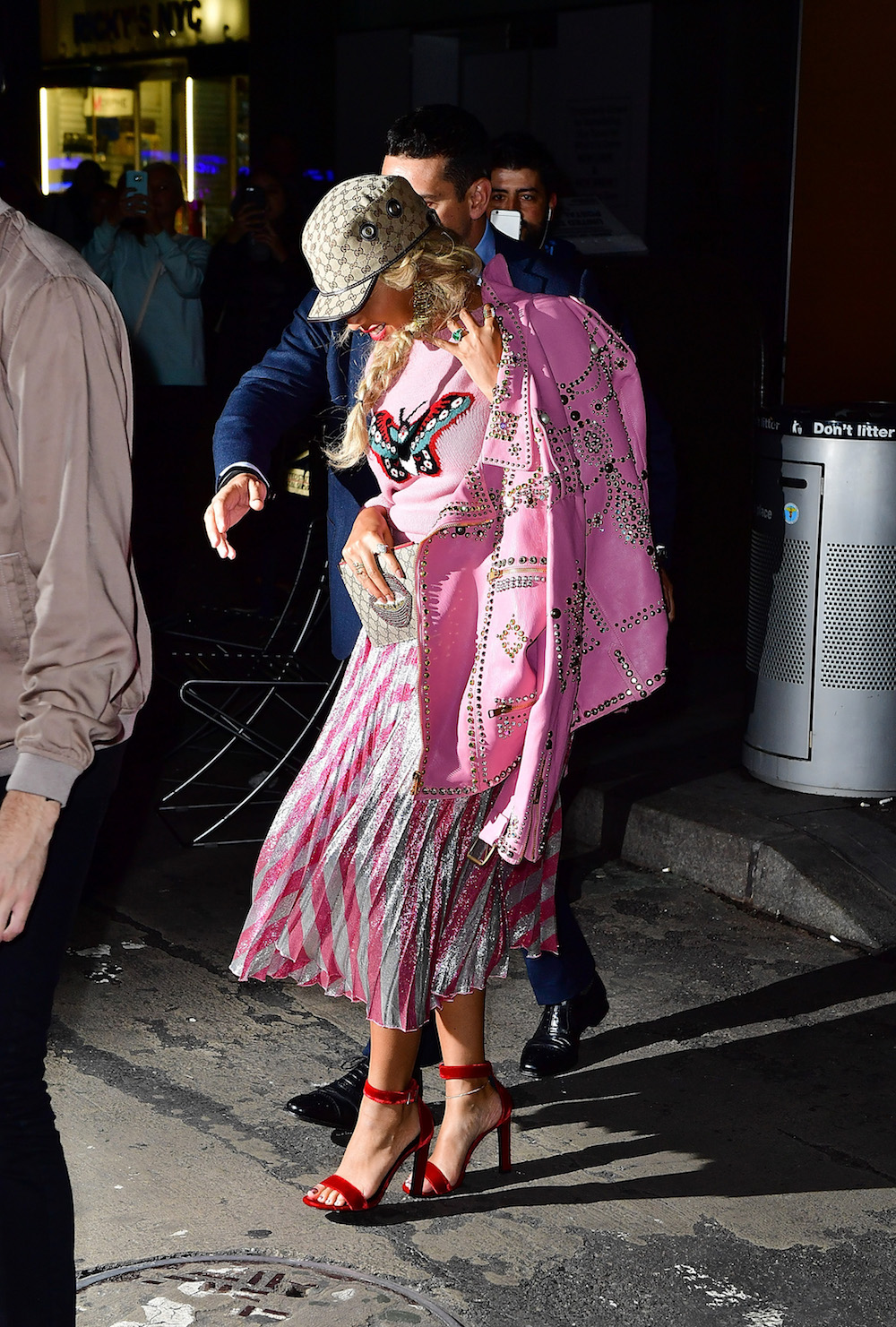 And… OH MY GOD THERE'S A COAT?! AND RED VELVET HEELS?
The juxtaposition of the studs on the coat with the butterfly on her sweater is truly divine. It's casual yet elevated, feminine and strong, romantic and playful…And is that a little anklet I see?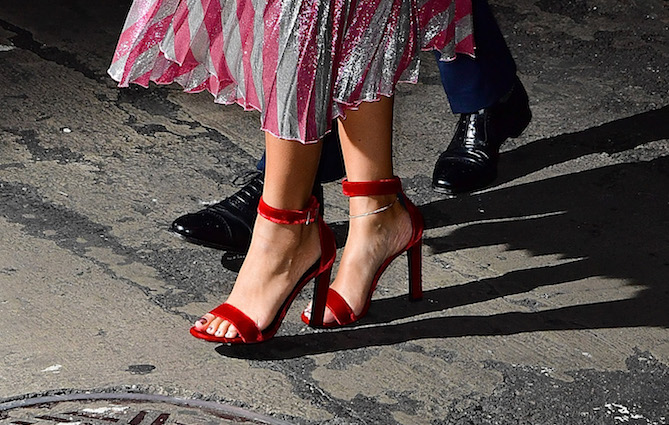 The styling of this entire outfit is completely revolutionary and deserves an Oscar. It doesn't matter if it's for a music video, an awards ceremony, or a gala; Beyoncé brings innovation and creativity to every look she rocks.
Thank you Bey, for reminding us that pink is powerful!