The internet discovered that Beyoncé and Solange are basically the goddesses of the sun and moon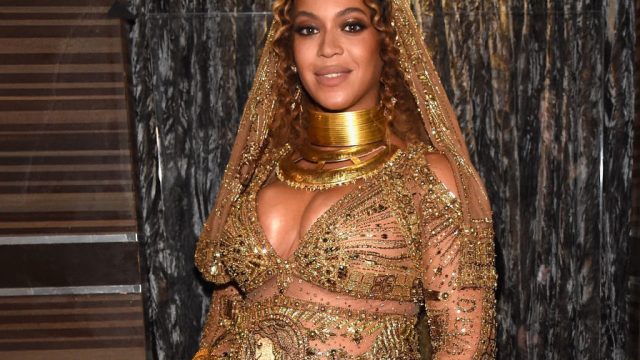 The world is, understandably, going to be recuperating from Beyoncé's performance at the 2017 Grammys for a (very) long time. She was a representation of womanhood and a beacon of golden light during her performances of "Love Drought" and "Sandcastles" on Sunday, February 12th. And one person on Twitter noted how Beyoncé and her sister Solange have now separately channeled the celestial elements of the sun and moon, indicating what we already all knew — that the Knowles women are pretty much goddesses.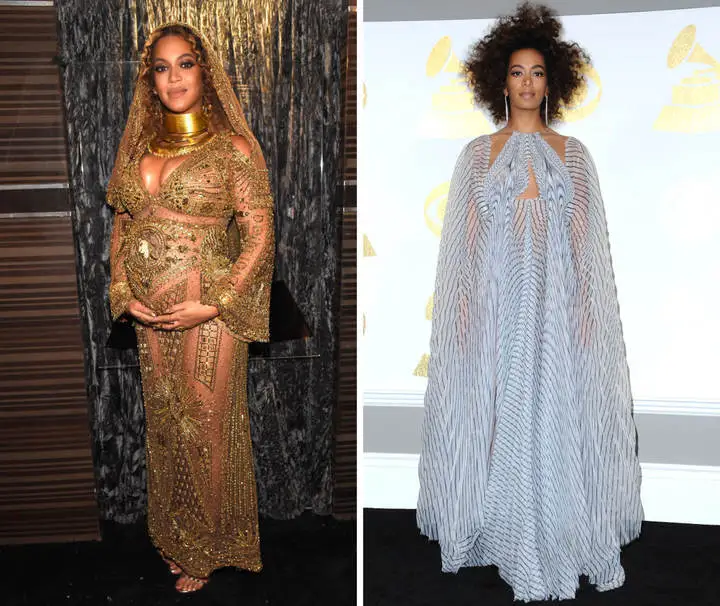 Entertainment writer Tony Betton, Jr. instantly saw similarities between Beyoncé's costume at the Grammys — with her radiant golden crown — and a costume Solange had worn for a previous performance. (While Solange was at the 2017 Grammys, where she won an award, presented, showed support for her older sister Bey, and was NOT booed, she did not actually perform.)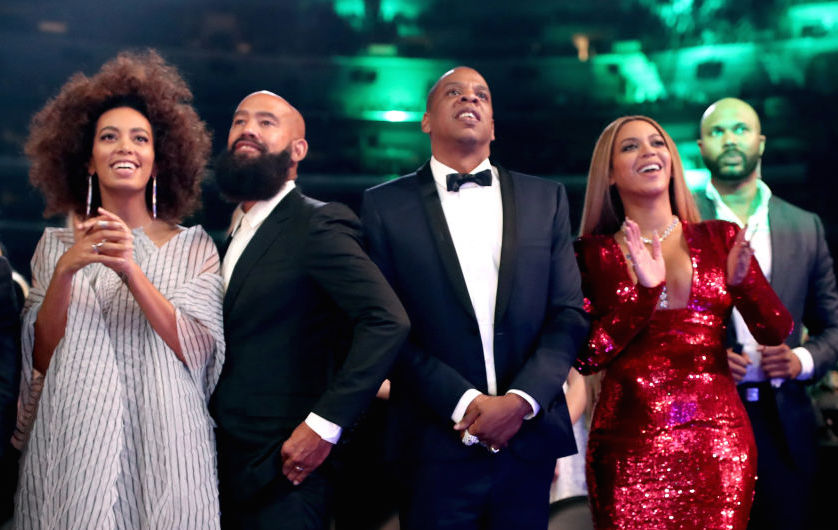 Despite the images Betton pulled not being from the same event, his side-by-side photo comparison shows that Beyoncé is clearly the goddess of the sun, with Solange being the goddess of the moon.
false
The photo of Solange in her silver beaded crown is from her Saturday Night Live performance in November 2016. Solange wore the gorgeous, lunar-like headpiece as she performed "Cranes in the Sky."
In the photos, Bey is the fire to Solange's ice and we kind of wish the women had worn these costumes on the same night. Either way though, the Knowles sisters are not only the goddesses of the heavens, but goddesses of music on Earth as well.