Beyoncé rocked her own Formation tour gear, and now we want to buy everything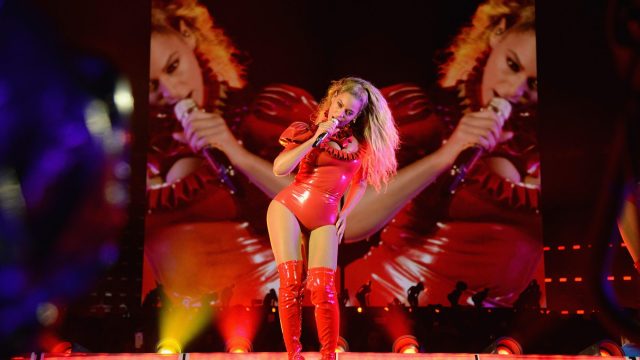 You can always count on Beyoncé to slay, and it's been proven that everything she touches turns to gold…or, better yet, lemon. After she shook the world with her surprise albums Beyoncé and, the most recent, LEMONADE, we know that we can always depend on her to deliver fresh and exciting — especially when it comes to the next trends. In true Queen Bey fashion, the musician was spotted leaving her NYC office the other day in a casual ensemble, and left all of her fans wondering wear the hell she got that top!
https://www.instagram.com/p/BLL-TsWhUJr
Bey wore a green, cropped Formation World Tour t-shirt, and now we want one too! The t-shirt has the most perfect vintage feel, and Bey's wearing those parachute sleeves well! Paried with a simple black pencil skirt, dark lip, and leather beret and bag, her accents helped to tie the look together effortlessly.
She slays.

Before we started obsessing over all of the really cute outfits we could create with the top, we first scoured the web to see if we could track it down. We found the tee on Sidestep Webstore for $100, but it's unfortunately sold out!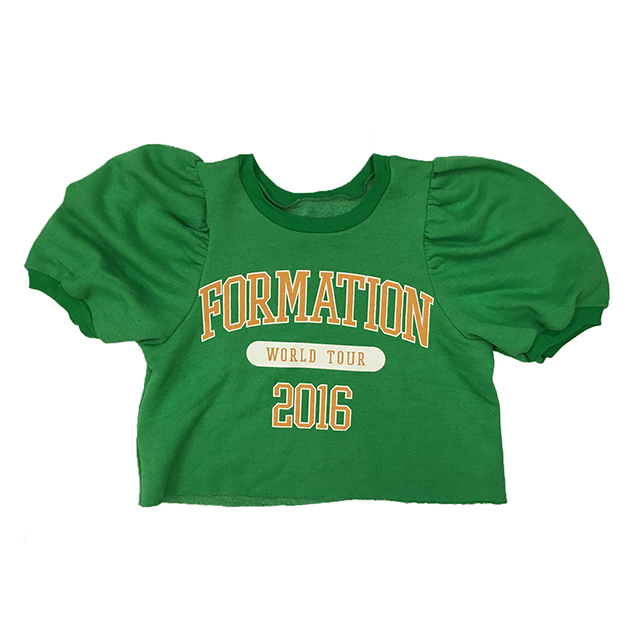 Instead of giving up, we checked Beyoncé's online clothing store to see if we could find something similar, and — lucky for us — Bey has some really cute alternatives to choose from!
We think this cropped, long-sleeved sweatshirt in particular would be perfect for replicating Beyoncé's casually classic look, and would pair nicely with a dark pencil skirt and lip!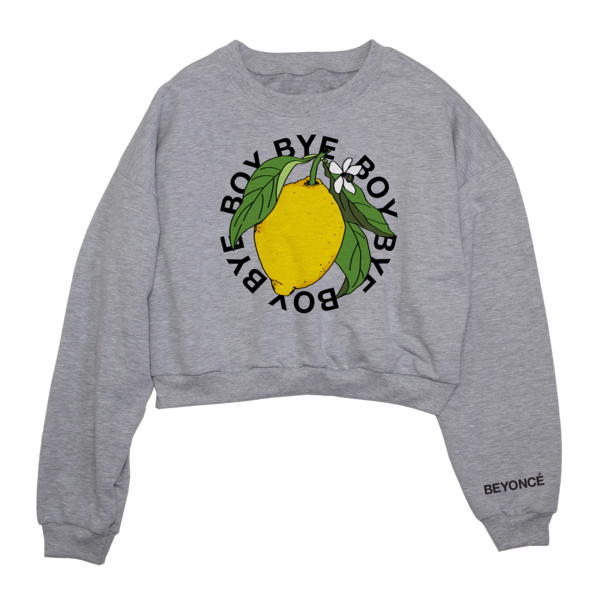 You can buy it here for $58!
And this cute, cropped 'Slay or get e(lemon)nated' tee can help you recreate Bey's look as well!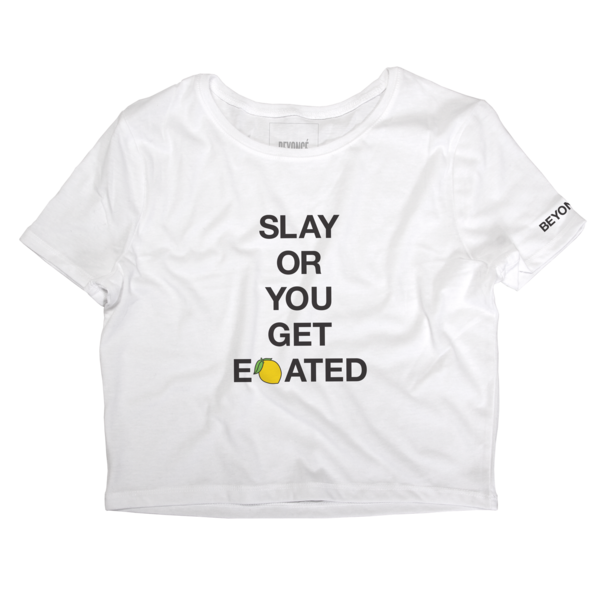 You can buy it here for $40!
We're totally bummed about not being able to get our hands on the exact green piece, but we're keeping the faith that it'll restock soon.