Beyoncé might be releasing new music with an artist who makes money moves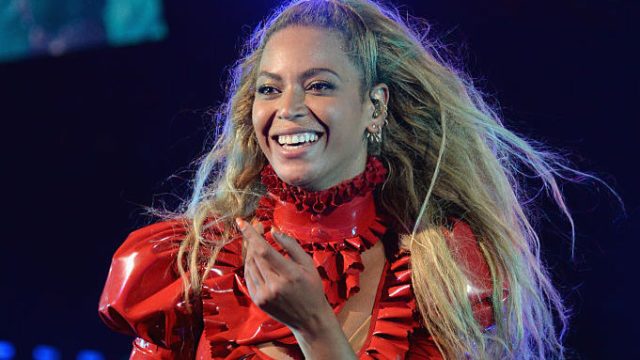 If we had to crown two of our favorite queens in the here and now, we'd probably pick Cardi B and Beyoncé. Both are strong, fierce women who are helping shift the norms of the music industry, and it doesn't hurt that they both know how to make a killer beat. While alone, these two women are unstoppable, but if their power were to merge — into one incredible Cardi Bey — then the world might actually explode. Or at least that's what it would feel like while listening to whatever they create.
Thanks to the world of HotNewHipHop, our eyes have been opened to the fact that a Cardi B and Beyoncé collaboration may not be as fictitious as we once believed.
https://twitter.com/udfredirect/status/922543861049815041
According to the account and Cardi B's producer, who goes by Ashby, this song may already be in the works.
The audio engineer posted a clip on his Instagram Story, saying "wow this feature is big," with the names Cardi B and Beyoncé hiding on the name of the mix.
Beyoncé knows what it's like to work with some amazing artists — including James Blake, Kendrick Lamar, and Jack White. But working with Cardi B? That's sure to break some records.
Imagine a "Bodak Yellow" and Lemonade crossover, with both Cardi B and Bey working it like the queens they are.
While we don't know if this song will ever be released, or if it's *actually* legit, we're going to do our best to believe. A little music escapism can't hurt anybody, right?