Beyoncé sent Reese Witherspoon a gift, and we love the start of a new friendship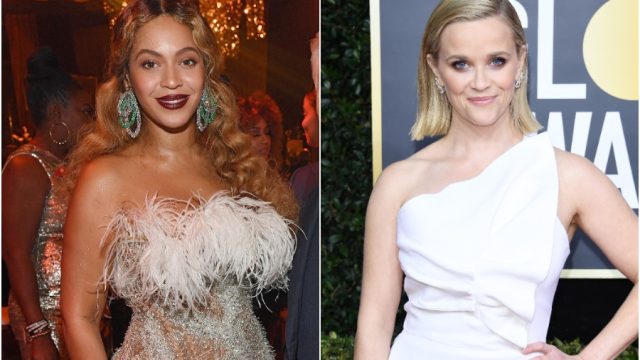 In today's edition of "cool things that only happen to famous people," Beyoncé and Reese Witherspoon are officially pals, and it all happened after the actress bummed champagne off Bey and Jay-Z at the Golden Globes. Yes, really.
To recap: Beyoncé and Jay-Z brought their own bottle of Armand de Brignac champagne (nicknamed Ace of Spades) because Jay bought the company back in 2014 and couldn't be seen sipping on rival bubbly brand Moët & Chandon, the official champagne of the annual awards show—obviously.
So when Witherspoon and her Morning Show costar Jennifer Aniston ran out of champs in the middle of the ceremony, instead of asking a server for more, Witherspoon simply asked Bey and Jay for some…and the power couple happily obliged, per a post on Aniston's Instagram Stories.
Bold move, ladies! We bow down to the queens of awards show, ahem, hydration.
They both then shared photos of themselves enjoying their brand new bubbly, marking the perfect end to a truly delightful story…or so we thought.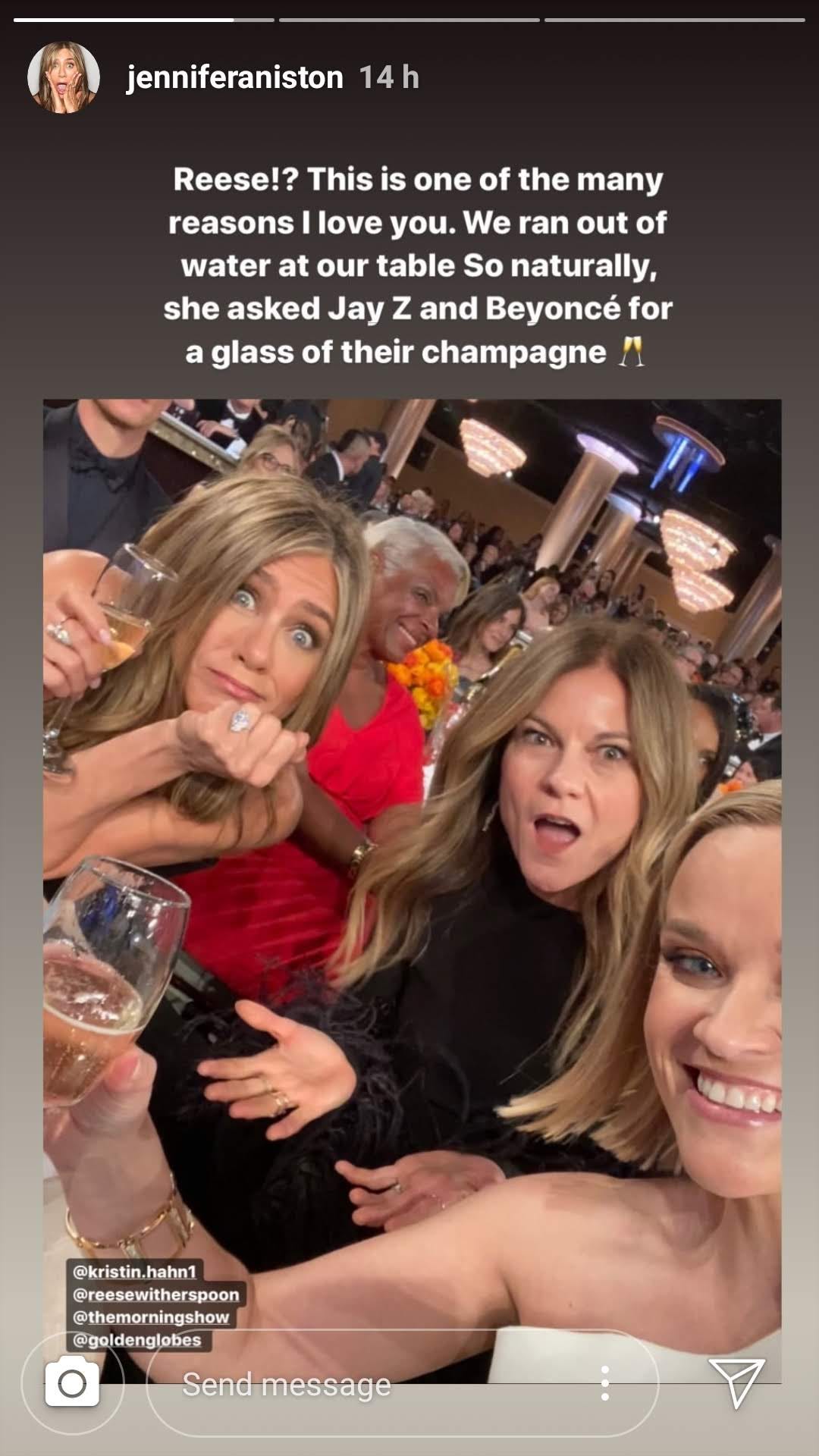 Days after the ceremony, Witherspoon revealed that Jay-Z and Beyoncé gifted her a case of Ace of Spades, showing off the massive and gorgeous box on her Instagram Stories.
In the series of clips on January 9th, she excitedly told her followers, "I just got home from New York, and the most beautiful flowers are here, and a case of Ace of Spades champagne."
She opened up the note from Bey and Jay, which read, "More water," and we're officially screaming.
Then, of course, she had to toast to her new friends, bringing her mom, Betty, along, even though it was only 11:30 in the morning. She captioned the clip, "it's 5 o'clock somewhere, right??"
The gorgeous gold bottle and tasty champagne got the Betty seal of approval, as she joked, "Let's have it for lunch. Brunch? Delicious, woah…Grandma gets drunk," with a wink.
Not only are we obsessed with these two popping bottles before noon, but we're also obsessed with this beautiful new Hollywood friendship. We love both these ladies, and nothing is sweeter than new friends. We'll cheers to that!