Beyoncé performed "Daddy Lessons" with the Dixie Chicks at the CMA Awards – download their duet here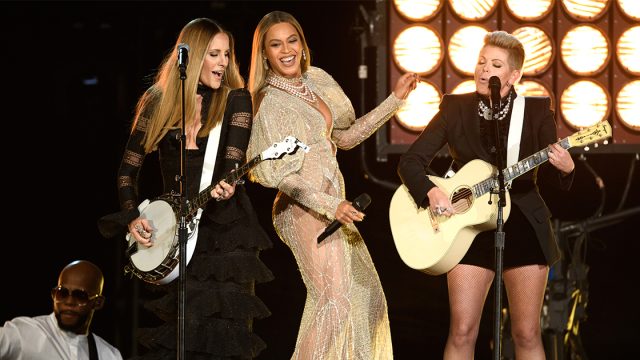 Last night (November 2nd), the music world was a flutter with excitement with the last minute news that Beyoncé was performing at the 50th CMA Awards in Nashville.
Joining country music stalwarts, the controversial but much loved Dixie Chicks, Queen B, who just wrapped up her Formation World Tour on October 7th, descended upon the Country Music Association Awards stage dressed in the most beautiful sheer sequinned gown to perform her country flavored track "Daddy Lessons," taken from her incredible album Lemonade.
That wasn't before, however, Beyoncé slayed the red carpet (despite not actually walking down it) with her Zuhair Murad couture gown adorned with crystal flowers. What a lewk.
*HEART EYES EMOJI*
Carrie Underwood and Brad Paisley co-hosted the event for the ninth consecutive year, which took place Bridgestone Arena, with rumors that Beyoncé would be performing circulating on Twitter.
The collaboration marks the first time that Beyoncé has performed at the awards, and marked a grand return for the Dixie Chicks after not appearing at the event for a decade.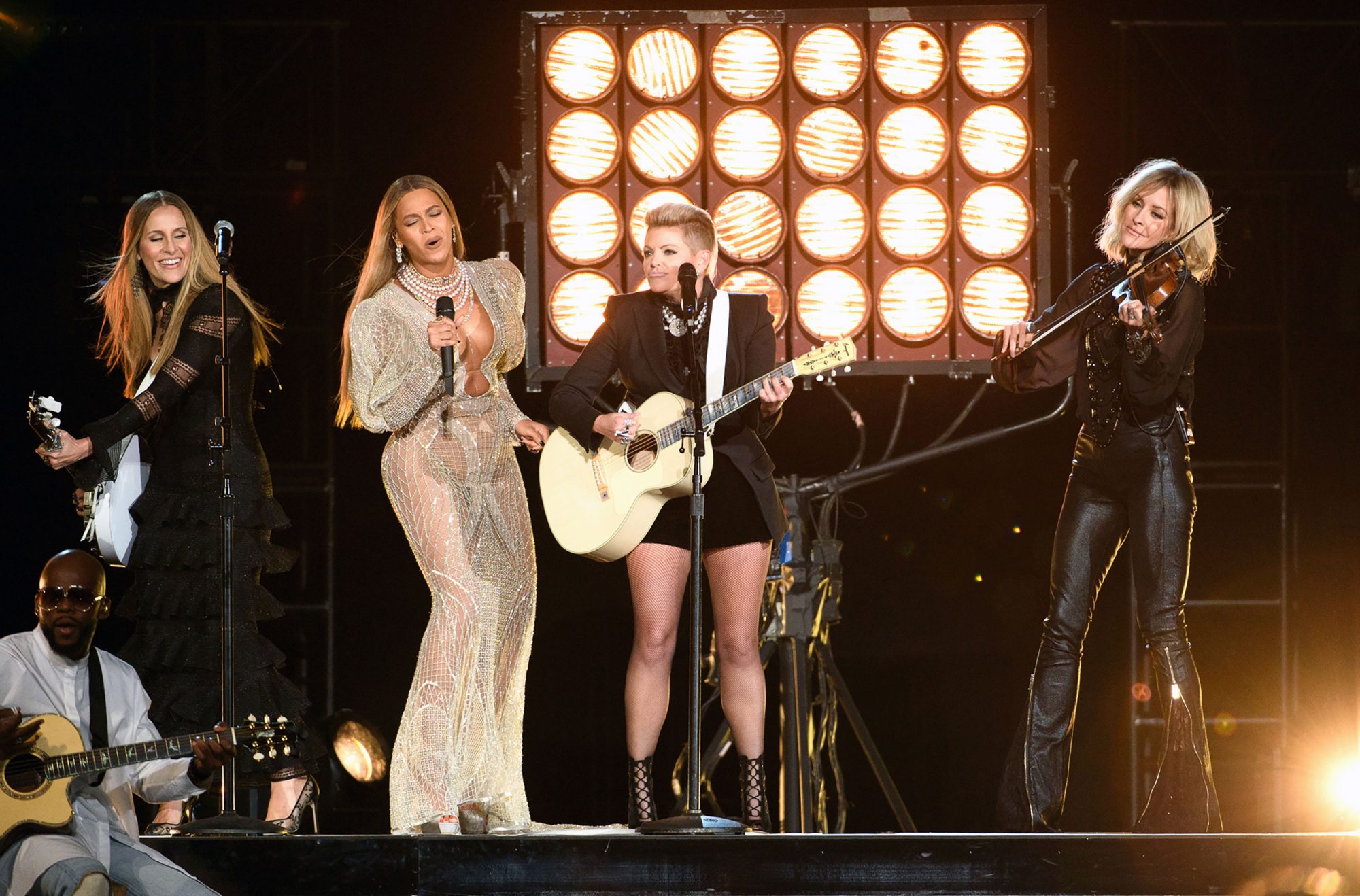 The Dixie Chicks, having performed a cover of "Daddy Lessons" on their DCX MMXVI tour earlier this year, stood their own against Bey's powerfully emotive vocal, and the two artists even mashed the song up with the band's "Long Time Gone."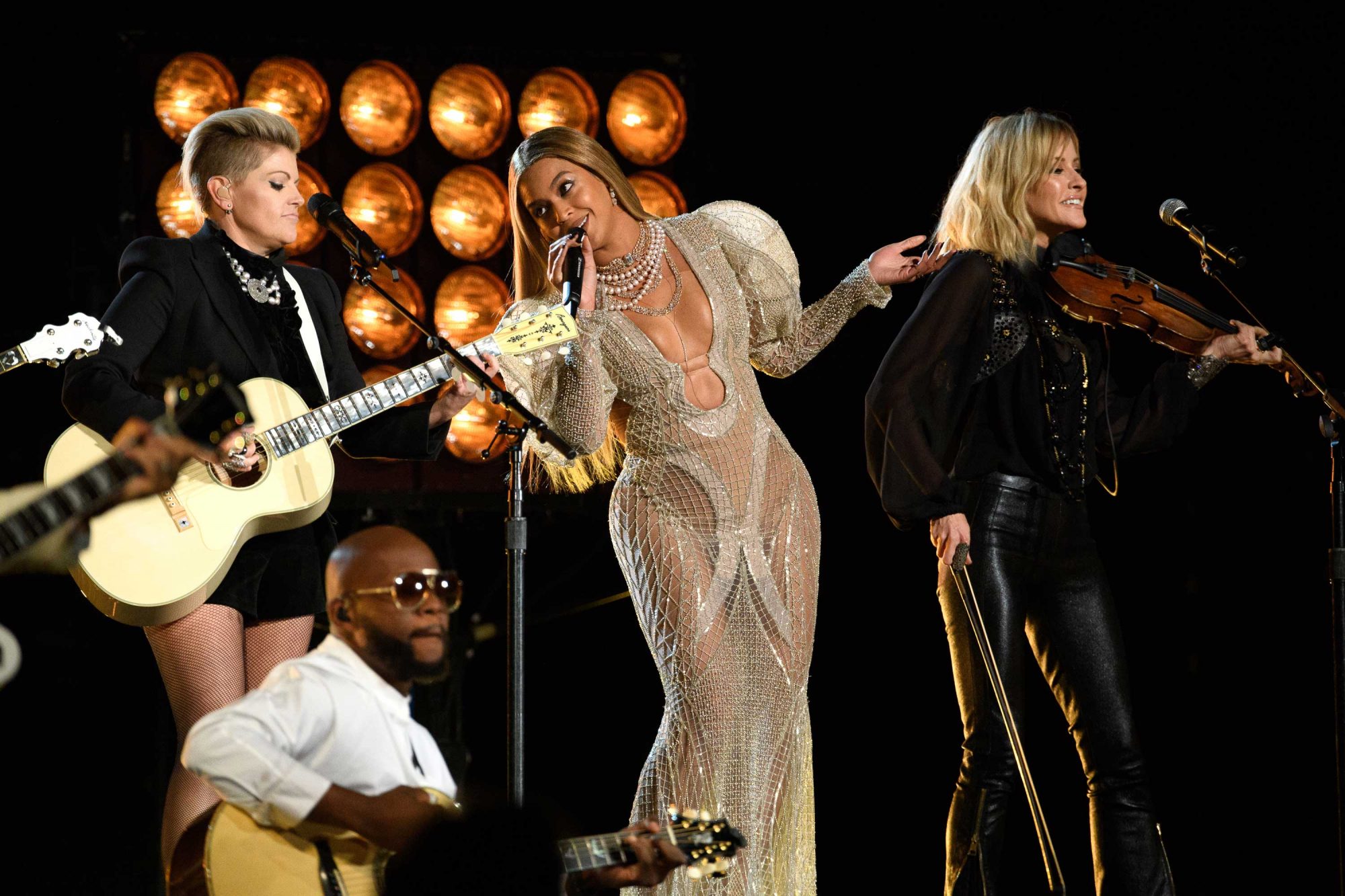 However, this being the CMA Awards, Beyoncé's "Daddy Lessons" got given an extra country flourish in the shape of extra orchestration, and it was incredible. Watch the performance below. false
Of course, the Beyhive completely and utterly freaked out about the surprise performance.
https://twitter.com/udfredirect/status/793998560563863552
Amazingly, that's not the only surprise Beyoncé gifted us with yesterday.
Uploading a picture to Instagram, the singer directed people to her website where they could stream and download a studio version recording of the duet FOR FREE.
Ugh, what did we do to deserve all this magic?
Listen to the studio version of "Daddy Lessons" featuring The Dixie Chicks below and download it RIGHT HERE.
Seriously, this is so incredible. Not only is "Dadddy Lessons" one of our favorite songs from Lemonade, but we're so taken with the extended country elements that The Dixie Chicks bring to this new version.
Good job, B.