Did Beyoncé's dad Mathew Knowles just officially confirm the twins' arrival?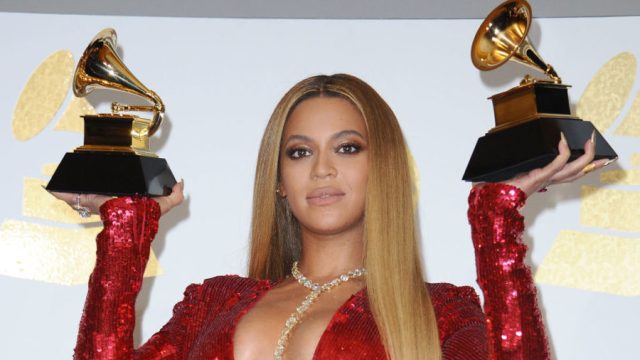 It's getting more and more official by the minute! We told you last night People.com reported that Beyoncé and Jay had welcomed their twins, but it looks like we may have more confirmation. At first it was just hints of an announcement. Sources close to the couple said that the twins had been born. Also, according to E!, a woman was seen carrying balloons and flowers with a card that said "B&J" to the hospital Beyoncé and Jay Z were reportedly in. All exciting, but nothing to really confirm the coming of Beyoncé 's long-awaited Gemini twins.
Now, happy granddad Mathew Knowles has confirmed the news on Twitter, but could this be a misdirect?
It's definitely a little surprising that Mathew Knowles would confirm the news without Beyoncé confirming herself. But it would also be odd for the twins' grandfather to post incorrectly on the subject. So let's just say, for now, it LOOKS like the twins are here, but we aren't going to say it's official 'til we hear from the Queen herself.
But congratulations to Beyoncé and Jay Z!
If Mathew's post is for real, though, this is unbelievably exciting news. Needless to say, the global Beyhive is dying to celebrate with them. We just cannot wait for all the other announcements to trickle in. We want to know everything about these babies.
We're also thinking names. What cool, unexpected names are these famous twins going to have? Also is it too early to start fantasizing about the Beyoncé baby super group? (What? They officially have enough members now!)
All very important questions that will be answered soon enough.
So go forth into your Sunday knowing that the twins are (probably) here. We'll be glued to Instagram, awaiting official word from our Queen Bey, mom of 3!