Beyoncé's makeup artist Sir John tells us whether he thinks the '90s brow will ever make a comeback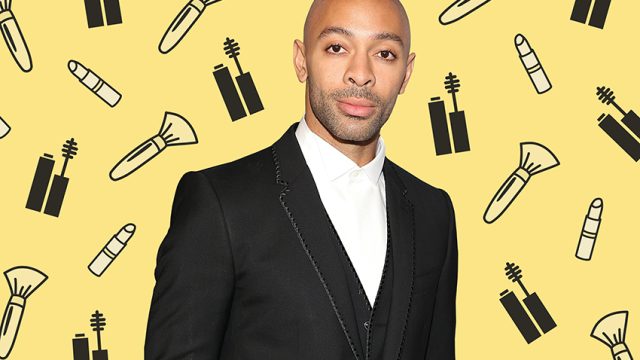 One look at Sir John's Instagram, and you'll quickly long to be a fly on the wall of his glamorous, star-studded life. The celebrity makeup artist may spend his days painting the famous faces of Chrissy Teigen, Joan Smalls, Serena Williams, and one Beyoncé Giselle Knowles-Carter, but his past lives included studying art history, dressing windows for department stores, and working as a MAC Cosmetics employee. He eventually went from the makeup counter to runway couture, assisting backstage for beauty industry icons such as Pat McGrath and Charlotte Tilbury. Soon enough, Sir John became a legend in his own right, landing the role of a lifetime as the creator behind some of Beyoncé's most iconic beauty looks and as a brand ambassador for L'Oréal Paris.
Sir John's newest gig is being a mentor on Adriana Lima's new competition show, American Beauty Star, where he'll help guide 12 contestants competing in challenges that prove their beauty director abilities. The winner will receive $50,000 and a spot on a Teen Vogue editorial shoot, plus thousands of dollars in beauty swag.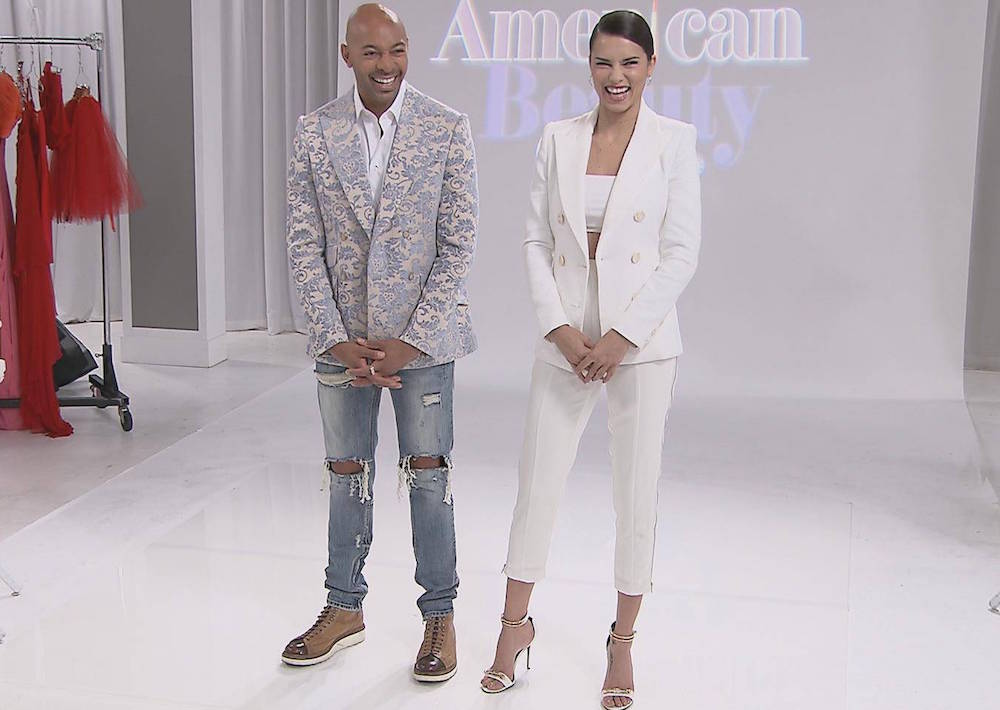 In a phone interview, Sir John talked to us about his new gig, how to do a fall update on his signature "denim liner," and whether or not '90s brows will ever be trendy again.
HelloGiggles: What can you tell us about American Beauty Star?
Sir John: It's indicative of what's really happening organically on social and other platforms. It's for people who know a lot about hair and makeup and who are confident in their ability but are learning these small intellectual changes that the business throws them, or that the consumer may ask of them. We're sort of holding a mirror up to who they are, artistically and as an independent business, in the same run.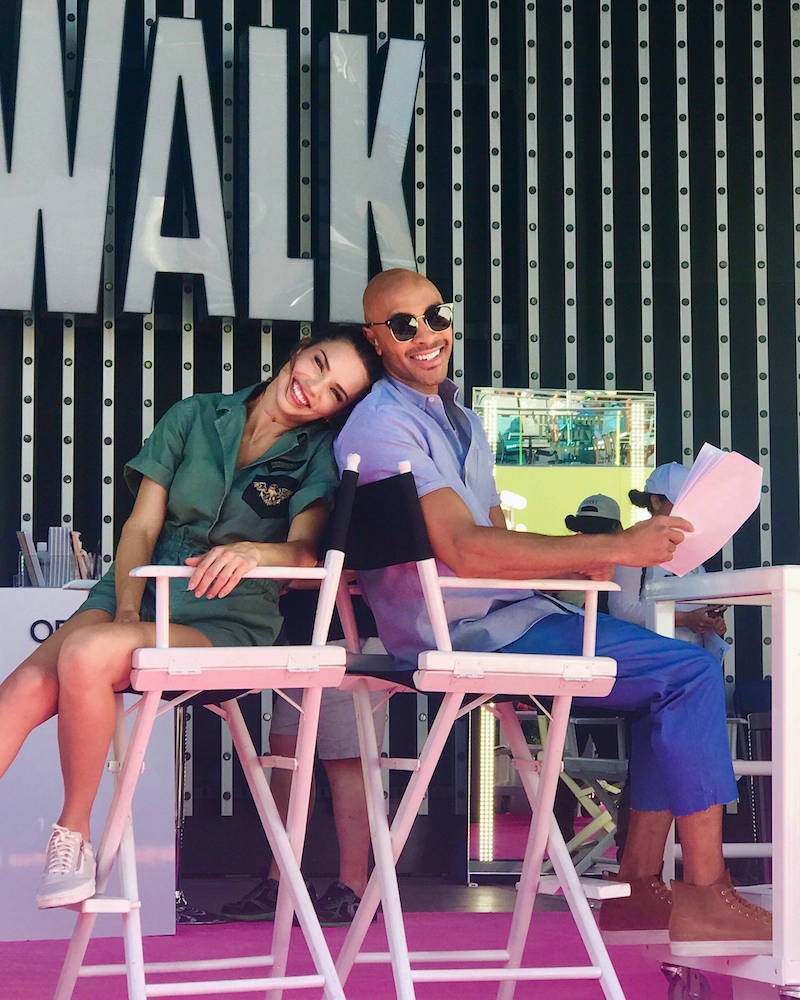 HG: And you're going to be a mentor?
SJ: I'm like the Tim Gunn.
HG: What's the biggest piece of advice you wish you were told when you were just starting out?
SJ: This is an emotional question for me. I'll tell you what. The biggest piece of advice I was given was from Charlotte Tilbury. I'll never forget it. We were backstage in Milan during Fashion Week, and as an assistant they want you to dumb down who you are. You're supposed to wear black every day and basically be seen and not heard, and that was cool for me. Charlotte Tilbury pulled me aside one day and said, "Sir John, I want you to be yourself. I'm not threatened by who you are. I want you to bring your personality. I don't want you to dumb yourself down when you go out through those doors. I want that light you have."
I'm an African-American guy; I'm from Buffalo, New York; I'm not a Brit. So I was like oh, I can be myself and I can just do me? Allowing yourself to really own who you are and tapping into that and allowing that to flower is the most impactful thing that I think you can ever teach anyone across any genre.
HG: I've been loving the denim liner looks on your Instagram. Do you have any tips on how we can recreate the look ourselves?
SJ: That was like late-August, Indian summer denim liner, but you can remix denim liner for fall. If you have a cobalt blue eyeliner, mix a bit of a purple with the blue, then wear wine-colored lips. Think of wine matte lip or a glossy Merlot with the electric vibrancy of the summer's royal liner. They are contrasting, but they make sense — and blue eyeliner looks good on everybody, from eight to 88.
I see so many women in Florida who know the power of a blue eyeliner, who know the power of an orange lipstick. If you're going to look for something for fall, just find one statement piece. It can be a statement lip or a statement eye or even a statement highlighter, and make that your own.
HG: Speaking of bold lipstick, is there a certain red that looks good on everyone?
SJ: There's so many different complexions so I'm thinking about all women, from Harlem to Hong Kong. Whenever you want your skin to pop or your tan to come alive, you always want to choose an orange-based red. Think '50s red or tomato red. Those will always make your skin look healthier. On the contrary, if you want your teeth to look really, really white and your smile to illuminate, go for a blue-based red. A blue-based red happens to go anywhere from raspberry to dark Merlot lips. Blue-based makes your teeth look really brilliant and an orange-based red makes your skin look healthy.
HG: Do you see a specific trend becoming hot in the next few months for beauty?
SJ: I see so many cool things happening right now, honestly. I'm liking the unicorn highlighter. I'm liking the prismatic highlighter for women who are under 35. If you happen to be a bit more mature, I'm going to lean towards under-eye smudges, which would be smoking out the bottom lash line and no eyeshadow on top. No liner on top. Just tons of mascara. Keeping that lid completely transparent on top doesn't weigh the eyes down. It gives you rockstar vibes because you still have the smoky eye slightly underneath, but you still look young and fresh and it keeps your eyes open and awake.
HG: You have so many gorgeous clients. What's a tip that you use on them that's easy enough for non-makeup artists to do?
SJ: I would say a cool thing for a non-makeup artist to do would be statement lips, then treat your brows as a feature. I think that women nowadays know the power of brows, but that there's also more than one focus. When they get dressed they think, "Okay, what am I going to do with my eye? What am I going to do with my lip?" Nowadays you have so many different highlighters, luminizers, and bronzers that have different effects. So using your skin as a feature, your brows as a feature. Use individual lashes and then do tons of mascara as a feature.
HG: Do you think that a '90s thin brow will ever come back or is the thicker brow here to stay?
SJ: I think everything is going to come full circle. We had the '80s where people didn't even tweeze at all. But the thin brow didn't come from the '90s as much as it comes from the '30s: Marlene Dietrich, Ava Gardner, and women of the film noir era. It's all going to go full circle. If you look at any beauty staple in the 20th century, it's a re-shopped idea. So wait for it if you love it. If you love something and you want to campaign for it, make a case for it. If someone tells you "oh that's not in style" or "that's not really in," just tell them to wait for it. Have the confidence to rock it and know that it's coming back in season. And if it's not, then you're the only girl who's wearing it.
HG: What are the top skin care products you'd recommend to anyone?
SJ: You always want to have a chemical exfoliator, which is a form of alpha hydroxy acid or beta hydroxy acid. From a holistic standpoint, I love carrot juice. Carrot juice increases cell turnover and makes your skin appear healthier. It's great for the whites of your eyes. If I have something to do in 48 hours, I'm going to down a lot of carrot juice before cause it's a quick payoff in terms of complexion.
HG: What's the most recent thing you shopped for online?
SJ: A sofa from Horchow. I just moved to L.A. so I just bought my dream sofa, and a pair of old-school Nikes.
American Beauty Star premieres on September 21st at 10:30 p.m. EST on Lifetime.