It's official: Beyoncé made VMA HISTORY with the most VMAs ever!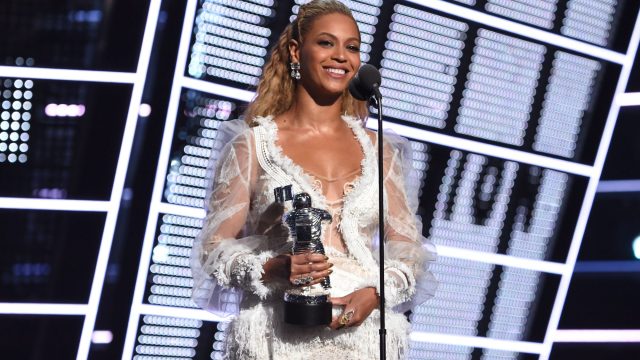 Amidst Drake and Rihanna giving us major feels and Blue Ivy giving us major style goals, Beyoncé has us crying like proud parents, because she's so, so effing good. As if we didn't already know Beyoncé is about as close to perfection as currently exists, the superstar just became even *more* of a success. Why? Because Queen Bey just made VMA history by getting the most Moonmen literally ever.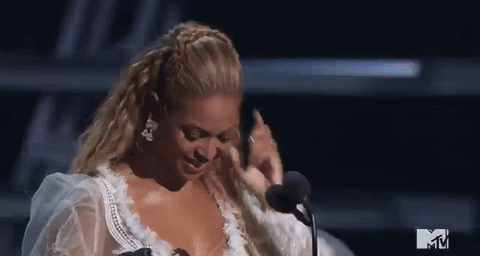 Oh Beyoncé. You make us so proud.
She won *so* big last night.
Beyoncé took home eight awards, adding to her total of 25 VMAs.
For "Formation," she won: Best Pop Video, Best Direction, Best Choreography, Best Editing, Best Cinematography and the coveted Video of the Year.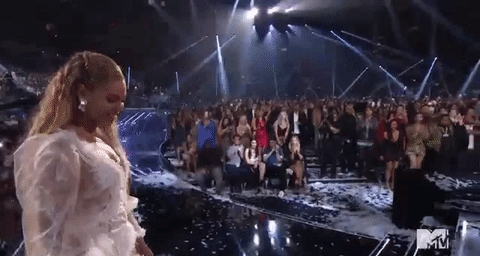 Like, OMG, Bey!!!!
And she also won for Best Female Video for "Hold Up" and Best Long-Form Video for "Beyonce: Lemonade." If you were wondering how much "Lemonade" rocked our worlds, beyond the dozens of think pieces, gifs, and fangirling it spawned, you just got your proof.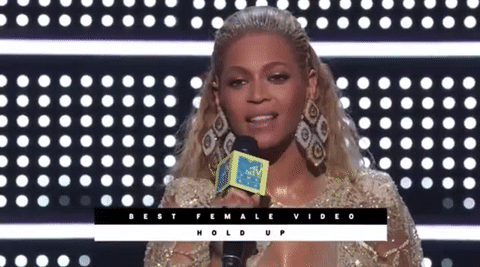 She replaces Madonna as the queen of the VMAs.
In doing so, she's proving once again that women *own* music regardless of the sexism they have to deal with to get there. You go, ladies. This is a proud day.