Beyoncé's "Lemonade" dropped and it was almost too much to handle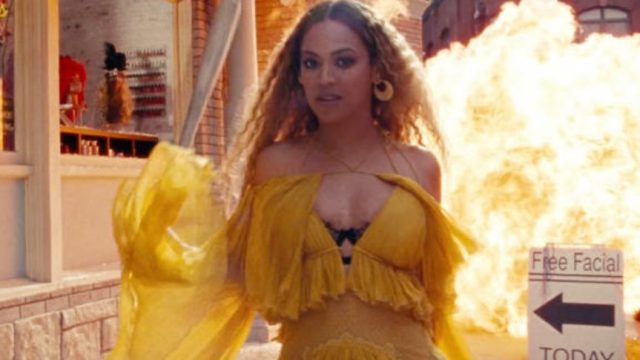 Last night, Beyoncé dropped her new album, Lemonade, via HBO and full disclosure, I teared up at least four times.
Unlike her last self-titled album, Lemonade is less a series of music videos and more a visual and auditory triumph in storytelling. Beyoncé intersperses songs from the new album with the poetry of Somali-British writer Warsan Shire, a series of home videos, scenery influenced by what seems like every facet of black culture (especially Black Lives Matter), and cameos from black women from every walk of life, including Serena Williams, the mothers of Trayvon Martin, Mike Brown, and Eric Garner, Quvenzhané Wallis, Zendaya, Amandla Stenberg, model Winnie Harlow, and a number of other women who are simply trying to turn lemons into lemonade.