The empowering way "Lemonade" presents infidelity in a relationship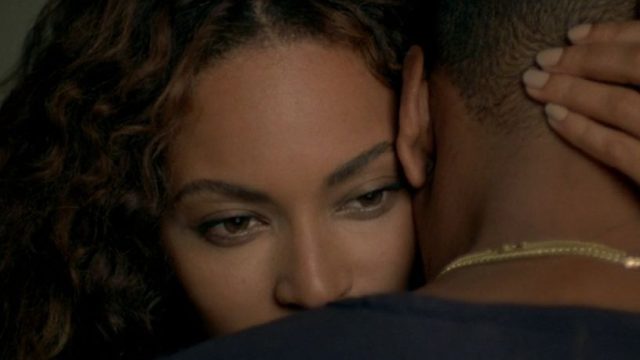 There is a lot to take in with Lemonade, Beyoncé's much-anticipated visual album which debuted this past Saturday on HBO. Themes from the 58-minute special ran the gamut from faith, black sisterhood, the Black Lives Matter movement, to marriage infidelity — all presented through an expanded version of the Kübler-Ross stages of grief: intuition, denial, anger, apathy, emptiness, accountability, reformation, forgiveness, and resurrection.
The topic of adultery is a particular point of interest, as it touches on the rumors of cheating involving her husband, Jay Z. Throughout the couple's 12-year relationship, the rapper's list of alleged paramours have included Rita Ora, Rihanna, Mya, and fashion designer Rachel Roy, whom fans suspect is the "Becky" being alluded to in the song "Sorry." After referencing "Big Homie," one of Jay Z's nicknames, Bey sings, "He only want me when I'm not there, he better call Becky with the good hair."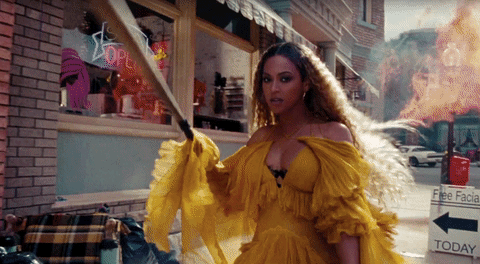 With this, we immediately flashback to 2014, when security footage from the Met Gala was released that showed Beyoncé's sister Solange attacking her brother-in-law inside of an elevator. Rumors floated that the incident was caused by Jay Z's cheating, set off by a run-in Solange had with Rachel Roy earlier in the evening. Beyoncé did not publicly address the rumors aside from a vague reference in her 2014 remix of "Flawless," when she sang, "We escalating, up in this bitch, like elevators / Of course sometimes shit go down when it's a billion dollars on an elevator." Roy didn't help quell the Becky rumors when she posted a photo of herself on Instagram with the caption, "Good hair don't care, but we will take good lighting, for selfies, or self truths, always. live in the light #nodramaqueens."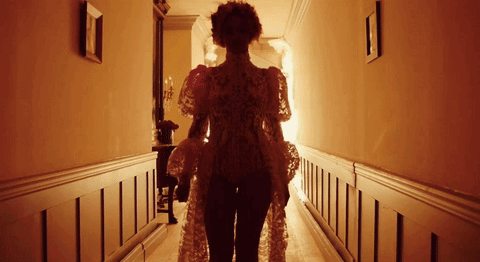 Rumors of Rachel Roy aside, let's talk about the unconventional way Beyonce addresses her husband's infidelity. In the first half of the album, Beyoncé pours out all of her feelings about the betrayal. "Who the fuck do you think I is?" Beyoncé asks in "Don't Hurt Yourself."  "You ain't married to no average bitch boy." In "Hold Up," she sings, "How did it come down to this? Going through your call list / I don't wanna lose my pride / But I'ma fuck me up a bitch." In the "Denial" stage of the visuals, Bey straight up asks, "Are you cheating on me?"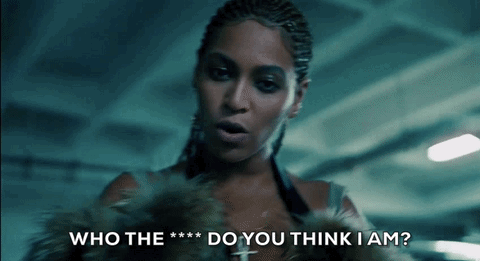 See, later, after Beyoncé rips off her wedding ring and throws it at the camera in the video for "Don't Hurt Yourself," a funny thing happens. Jay Z shows up. It's in "Sandcastles." As Beyoncé plays the piano, she sings with unabashed emotion: "I made you cry when I walked away / And although I promised that I couldn't stay, baby / Every promise don't work out that way." Jay Z is quiet, unresisting and tender in these scenes. That's when we know this isn't the usual story of cheating and subsequently ridding yourself of the unfaithful lover. It is so intimate and personal, it's almost uncomfortable.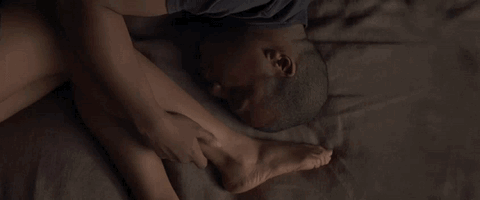 When it comes to artists singing about infidelity, we are mostly used to seeing their independence as the conclusion. They liberate themselves from the cheater; they start their next chapter alone, yet stronger than ever. In Lemonade, Beyoncé ends her stages of grief a more powerful individual, but she is still in the relationship. She is Jay Z's ride or die.
While staying in relationship after being cheated on is not usually considered to be an empowering act, there is something incredibly moving about watching someone confront their grief head on. Beyoncé allows herself here to be more vulnerable than ever before. She gives up her pain so it can be accessed by others to connect with — in whatever way makes sense to them.
On the skeptical side of the coin, we do have to consider the fact that Lemonade was initially released on Tidal, her husband's music streaming website. Aside from his cameo, this is another way Jay is co-signing Bey's majestic body of work … and profiting from it himself. In that case, they are both making lemonade after he served her lemons — lemonade in the form of dollar signs.
In the perfect "end-of-credits" song, "All Night Long," personal footage from the couple's life together is shown — from their wedding, to getting matching tattoos, to them smiling with their young daughter, Blue Ivy. Bey sings, "They say true love's the greatest weapon / To win the war caused by pain, pain / But every diamond has imperfections / But my love's too pure to watch it chip away / Oh nothing real can be threatened."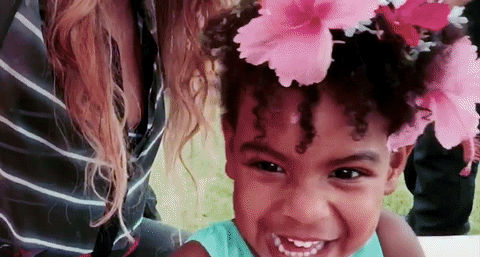 Watching Lemonade, it's hard not to think about all of the music that has been birthed from Beyoncé and Jay Z's relationship. There was their first collaboration, "Crazy in Love," her 2003 anthem for the romantically-obsessed, then his own devotional gesture, "'03 Bonnie and Clyde," and later, the passionate "Drunk in Love" on her 2013 self-titled album.
Whether this album is truly about Beyoncé and Jay Z's relationship or her mother and father (another speculation), we may never know. The only thing that is certain is nobody ever really knows what is happening between two people who are in a relationship, sometimes not even the people themselves.