The internet thinks Beyoncé and Kelly Rowland are secretly making new music together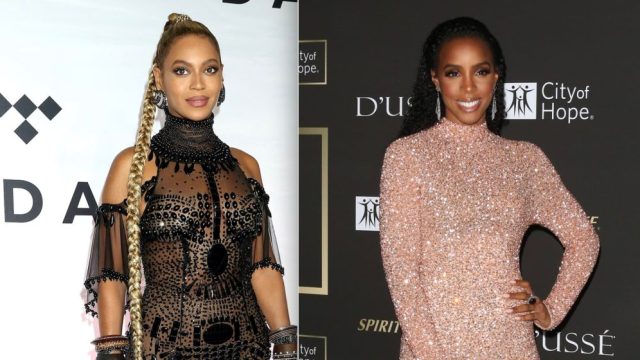 Even though Beyoncé is indisputably an amazing solo performer, we always get excited at any hint of a Destiny's Child reunion. So we can barely contain ourselves over new rumors that Queen Bey and Kelly Rowland are working on a secret project together.
On October 15th, speculation of a stealthy collaboration began to swirl when fans spotted an Instagram account called "Rose IV You." The enigmatic account only follows five other accounts—Beyoncé, Rowland, Tidal, Netflix, and Nicki Minaj—and it only has two posts. The first post—a video shared on the 15th—features a rose blooming to what sounds like Bey's vocals in the background. The second is simply a black background with "I. IV" written in white ink.
https://www.instagram.com/p/Bo-K1FxHcyt
https://www.instagram.com/p/BpAHQIhnXE6
Fans have plenty of ideas about what the account could mean. User @jusbevibing wrote, "This the Kelly x Beyonce collab," while @freshwithdepth wrote, "Kelly + Bey single coming or am I tripping?!?!?" Given the fact that Beyoncé has dropped surprise joint albums before, the idea of a collaboration between her and Rowland doesn't seem impossible.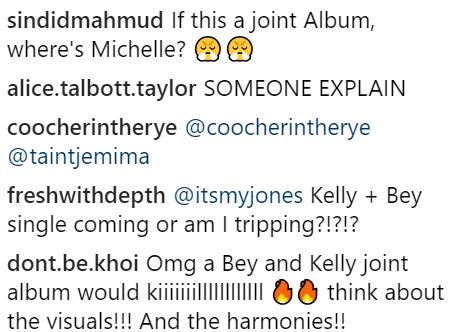 The mysterious "Rose IV You" account was created just four days after Rowland teased new music on her Instagram account. On October 11th, the singer posted a video of her lip-syncing to a new song, the lyrics of which mentioned "rose petals at my feet." She captioned the video with a winky face emoji and two roses, continuing the rose motif.
And as if the internet needed any more reason to wonder about what the two singers could be cooking up, they both appeared at the City of Hope Spirit of Life Gala on October 15th, where they took photos together. According to ET Online, Beyoncé performed solo at the event, but it still seems notable that they were spotted together. Right?
We're dying to know what "Rose IV You" will turn out to be (and if Bey and Rowland are, in fact, involved, we're sure it's going to be epic).