Beyoncé and Jay-Z may have just announced a joint tour date, and people are freaking out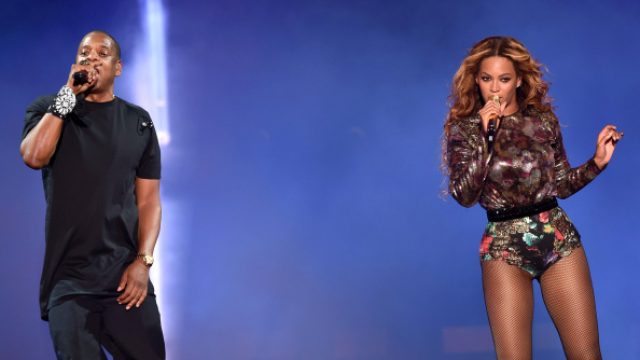 Fans of Beyoncé and Jay-Z, get your wallets ready. After rumors that the iconic duo will be touring together later this year, it seems that the first date for the couple's "On the Run 2" tour may have been accidentally released, seemingly confirming that speculation.
According to Variety, today, March 5th, Beyoncé's Facebook and Ticketmaster pages listed a July 30th performance at Lincoln Financial Field in Philadelphia. The performance date was quickly removed, but not before Complex managed to snag a screenshot of the Facebook post.
The power couple teamed up for their "On the Run" tour in 2014, following the release of Jay-Z's Magna Carta Holy Grail and Beyoncé's self-titled 2013 album. But since then, Jay-Z made a guest appearance during the "Lemonade" tour. Many have speculated that an "On the Run 2" tour would feature music from Lemonade and Jay-Z's most recent album, 4:44. But others suggested that the pulled tour date means that a new Beyoncé album is on the horizon.
Rumors of another joint tour first surfaced in January, when radio host Laura Stylez of Hot 97's Ebro in the Morning speculated about the tour on-air. And on February 21st, one Beyoncé fan account tweeted that a U.K. Ticketmaster page had been established for the tour.
false
Naturally, fans were freaking out about the possibility of another joint tour.
https://twitter.com/udfredirect/status/970682377122009090
false
https://twitter.com/udfredirect/status/970695556845760517
https://twitter.com/udfredirect/status/970684037764403201
But not everyone was thrilled about the idea.
https://twitter.com/udfredirect/status/970691835323736066
false
Although neither musician has confirmed the tour, we've got our fingers crossed that the leaked performance date is a sign of things to come. We would love to see Beyoncé and Jay-Z performing together (even though it would be bad news for our wallets). Hopefully this power couple will confirm that the "On the Run 2" tour isn't just a rumor, but until then, we'll be listening to Lemonade on repeat to tide us over.