Beyoncé and Jay-Z dressed up as '90s hip-hop icons for Halloween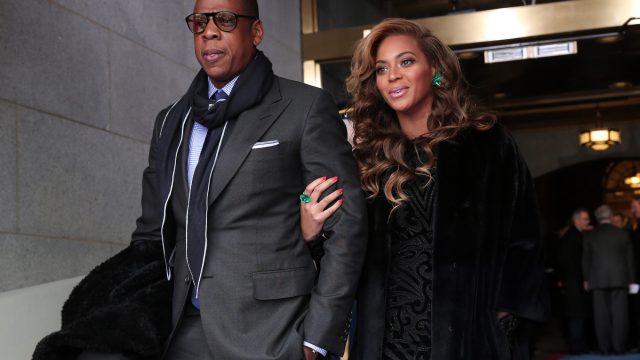 When it comes to Halloween, Beyoncé and Jay-Z go big. So big, in fact, we might even say they go Biggie. Beyoncé and Jay-Z dressed up as Lil' Kim and Notorious BIG for pal Kelly Rowland's Halloween party, and we are so obsessed with these two paying homage to their fellow hip-hop legends.
The Carters always slay when it comes to their costume choices (remember when Beyoncé and Jay-Z dressed as Barbie and Ken last year?) and this year, it seems they're following in Kim Kardashian's footsteps by dressing up as music icons with their incredible Biggie and Lil' Kim costumes, and you have to see these looks. false
There were plenty of iconic Kim looks for Bey to choose from, but she went with her white blouse, red leather pants, and Chanel suspenders from Missy Elliott's "The Rain" music video. In true '90s fashion, Beyoncé rocked dark lipliner, black shades, and Kim's signature beauty mark above her upper lip.
Jay managed to coordinate perfectly with his other half, donning a Biggie-inspired red leather jacket, a white tee, jeans, and Biggie's signature cane.
Beyoncé has yet to post any photos of their couples' costume on social media, but we're sure she will soon, and we cannot wait.
According to TMZ, Kelly's Couture Costume Party was held in West Hollywood. The parents to new twins partied with fellow famous pals like Usher, Jermaine Dupri, and A$AP Rocky, and it looks like the crew had an amazing time.
No word on what Blue Ivy and the twins will be dressed as, but we know for sure it'll be epic.