Beyoncé had a total blast sitting courtside with Blue Ivy at the NBA All-Star game
Other than three-day weekends, there's nothing we love more than seeing Beyoncé, Blue Ivy, and Jay Z looking happy as a family unit. So of course, we're thrilled that we got both on Sunday, as Bey and the gang hit the NBA All-Star game in New Orleans over Presidents Day weekend.
Beyoncé — who, in case you somehow missed it, is currently pregnant with twin messiahs — visited her sister Solange's New Orleans home all weekend; just in time for the big sports-ball game. She hit the town wearing a flowing, floral robe over ripped jeans and a white t-shirt, and was basically the epitome of "I'm not a regular mom I'm a cool mom" as she sat courtside with Blue Ivy and let her nosh on all the cotton candy.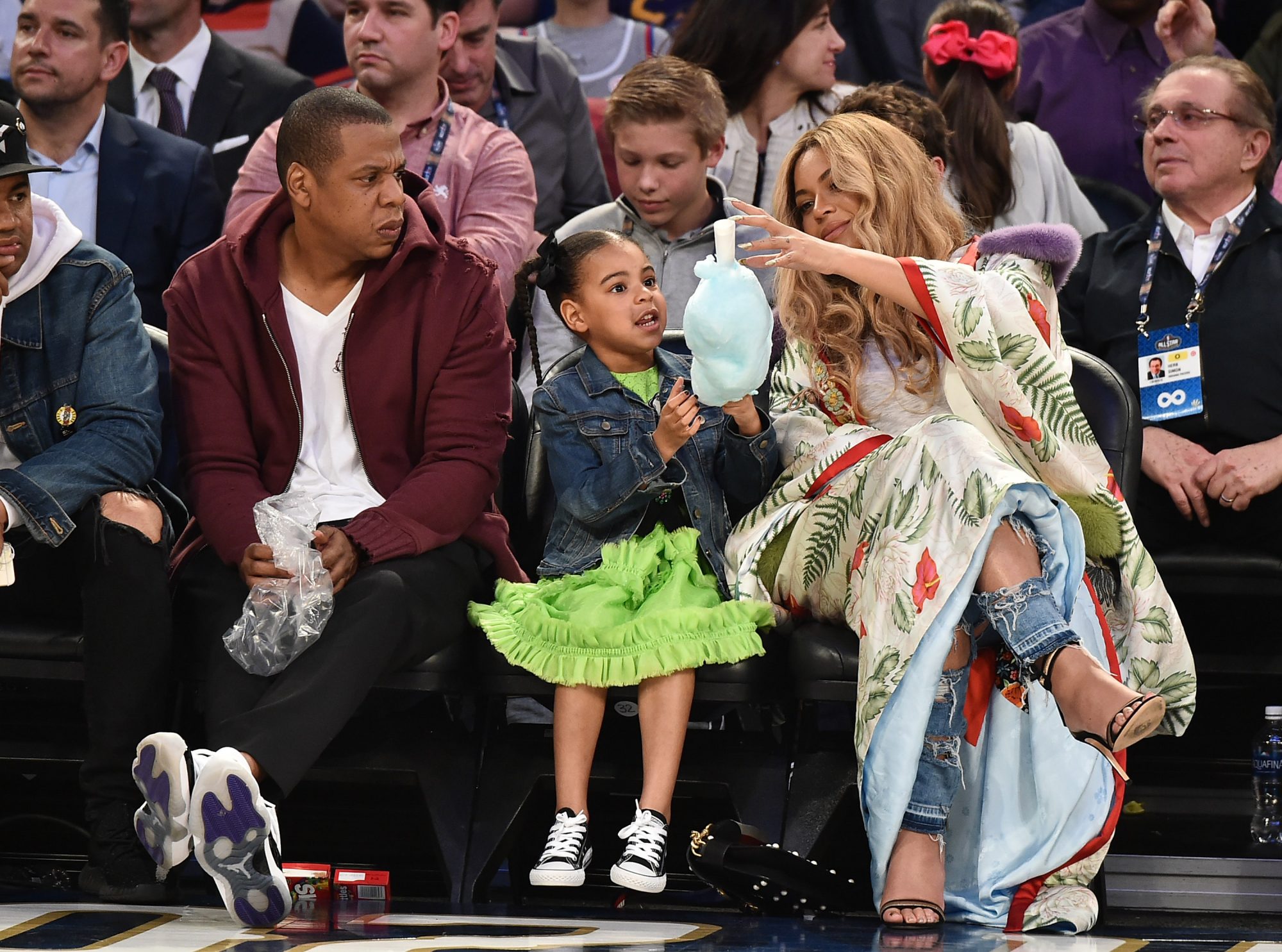 Naturally the growing family made it on the jumbotron. Naturally, they were super adorable.
We're thrilled to see Bey looking so happy with her family, since it was just last weekend that Lemonade lost the Album of the Year Grammy to Adele. This is something that we're still mad about, so we're not quite sure how Beyoncé makes moving on look so damn easy.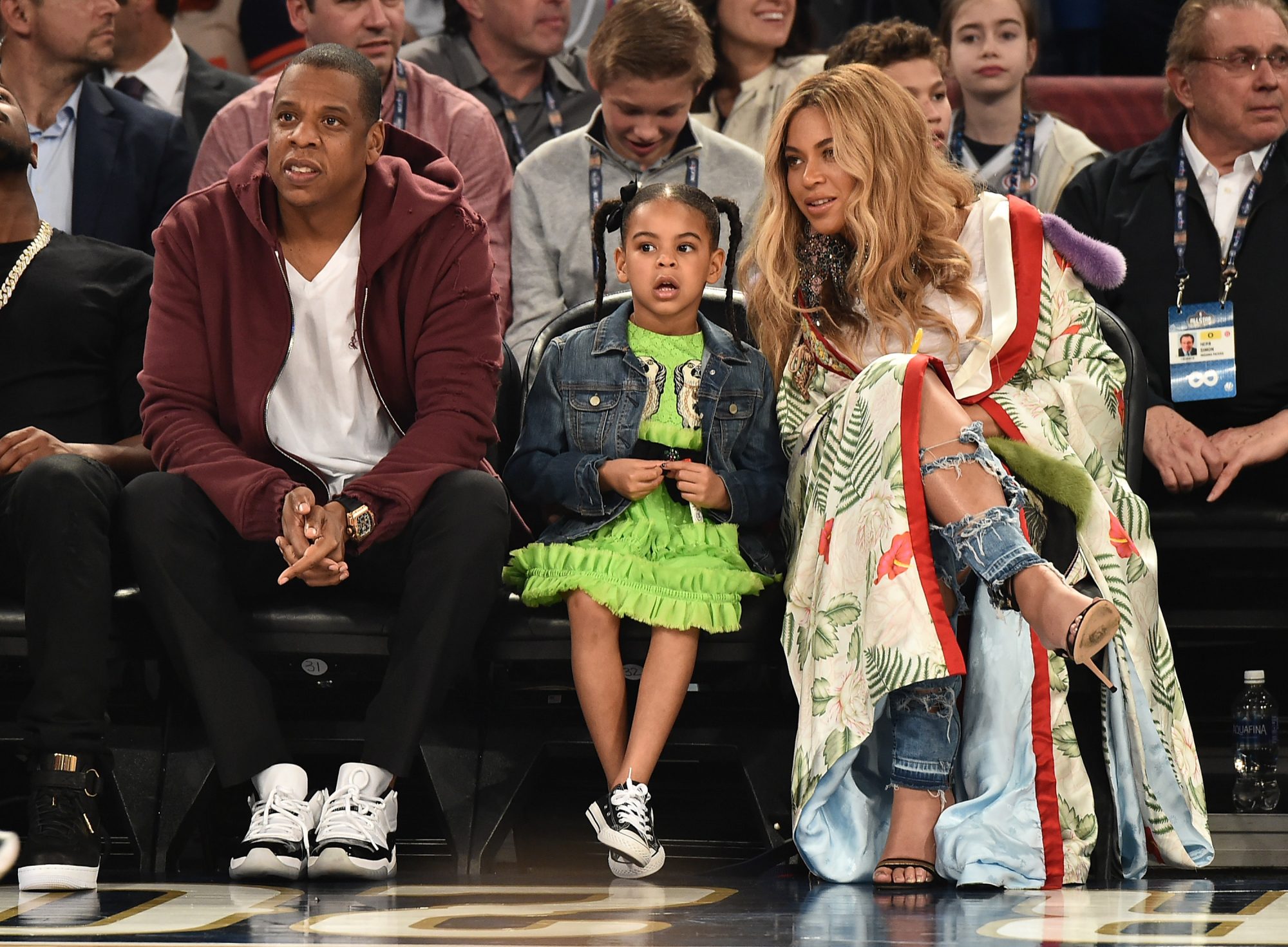 …Though to be honest, we're not quite sure how Bey makes anything she does look easy.
Like, for example, walking in these heels while pregnant with twins.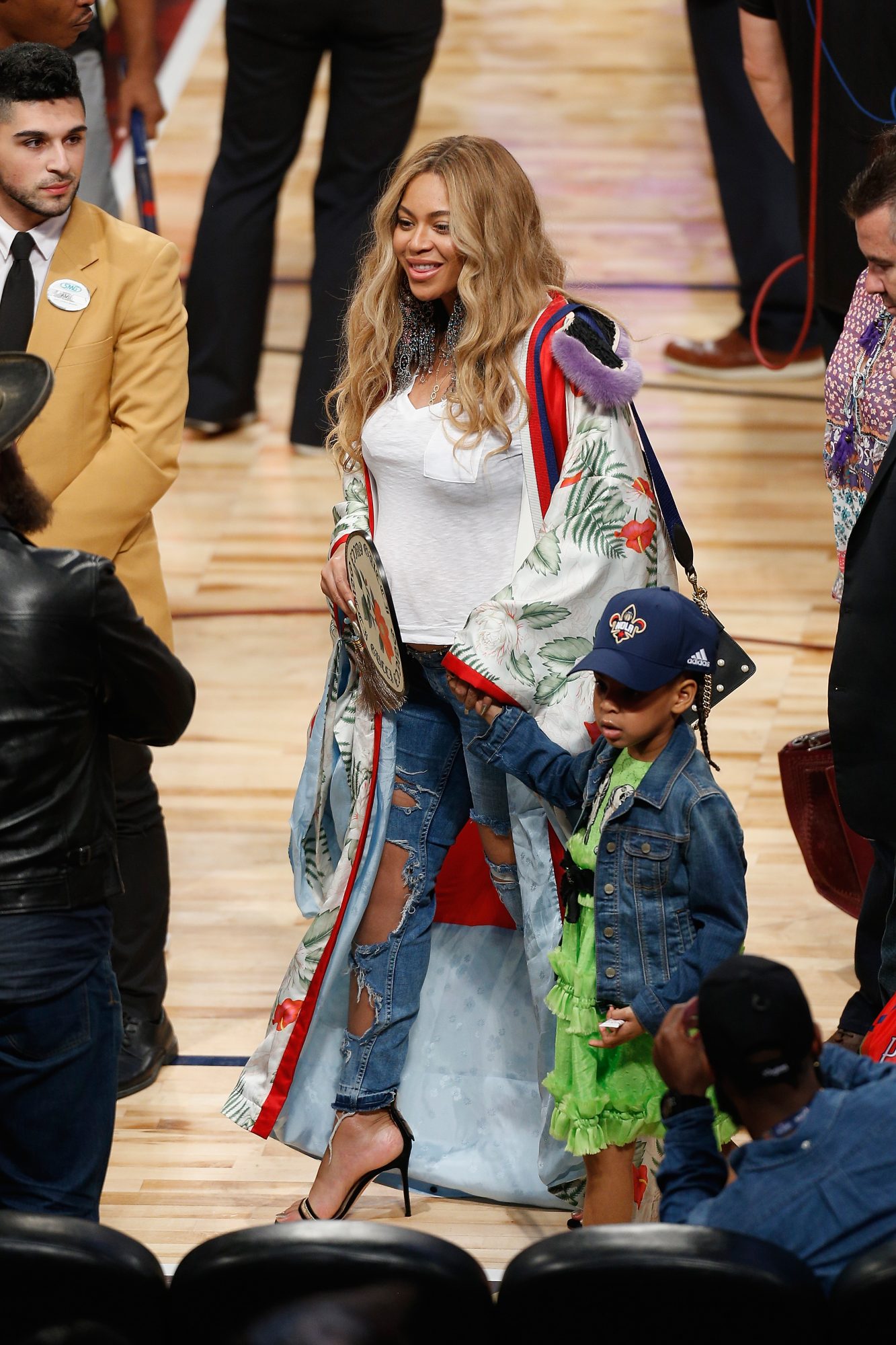 This is why she is the queen, and we're not worthy.