Beyoncé is our "modern future" in this courtside maternity ensemble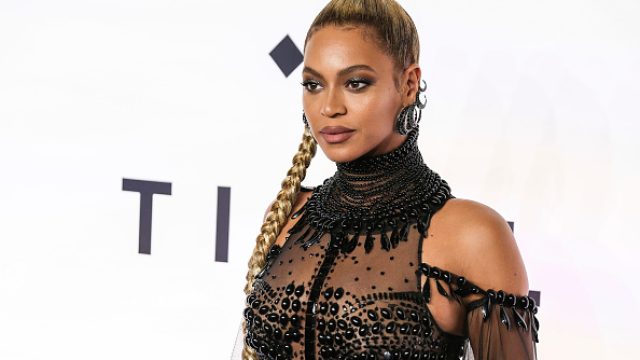 If there's something we appreciate in a celebrity, it's versatility. Being able to pull off a look in an unexpected environment is a specially amazing feat, one that we still haven't mastered. But of course, Beyoncé has, because she's Beyoncé. So whether she's on the red carpet or at a sports game, she always looks fabulous. And Beyoncé's courtside look was giving us all the inspiration (we'll be into sports if it means we can live in this look).
Bey and Jay were seen at the Staples Center, at a game between the Los Angeles Clippers and the Utah Jazz, looking relaxed and laid back. Although we're used to the glamorous version of Bey, we love when she keeps it casual, too.
https://www.instagram.com/p/BTkJLBWF1OO
Beyoncé wore a black embellished long sleeve top with floral accents, black pants, and of course, some gold-rimmed sunglasses. But what we really noticed in her look last night was her bag. The purple and blue brocade Gucci backpack has the words "modern future" stitched onto it, and we are pretty obsessed.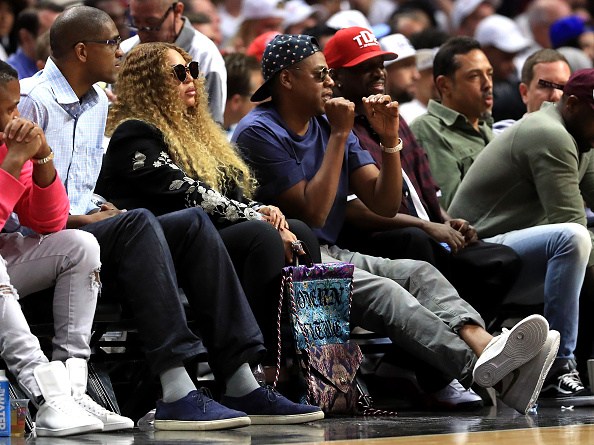 With her curly golden locks framing her face, and her inevitable Bey sass, Queen B proves once again that she can wear whatever, wherever and still look effortlessly cool. We just hope one day our courtside attire is "Beyoncé with a Gucci backpack" level of cool.