All the most perfect moments in Beyonce's most perfect new music vid
Our girl Beyoncé is back with a new video… and right in time before her Super Bowl performance today. We. Cannot. Get. Enough. This is her first solo performance in over a year and it couldn't come soon enough. In "Formation," which was posted on Jay Z's Tidal Feb. 6, Bey takes us straight into the South and to New Orleans. One moment, she's sitting on a haunting image of a submerged police car, seemingly from Hurricane Katrina…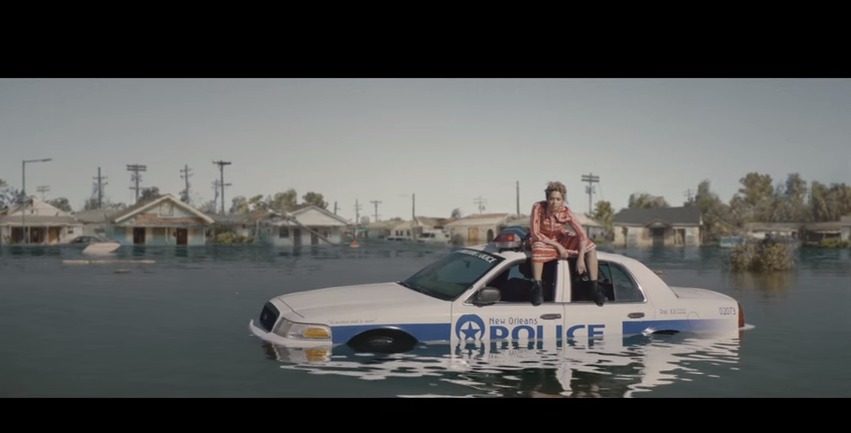 And the next, she's all dressed up and having tea with other women in town…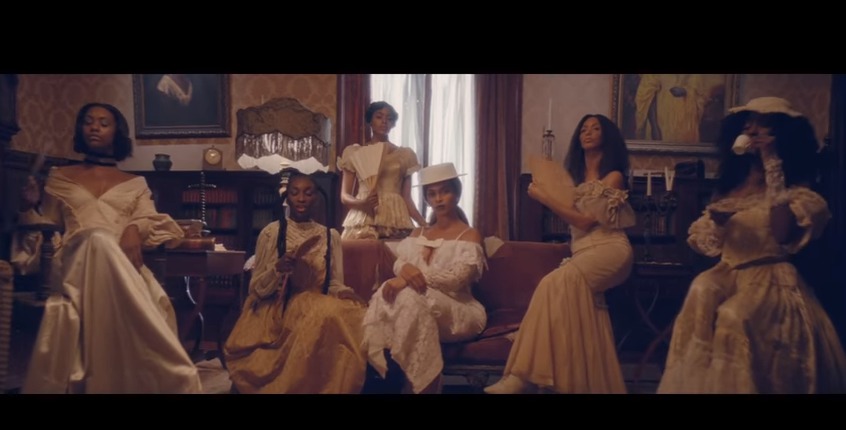 Not only will the song and its hook lure you in and having you watch this video over and over again, but it will make you feel like you're in New Orleans, watching scenes from life there. Several themes emerge in the video, including female empowerment (would Beyoncé have it any other way?), self-acceptance, black identity, black history (it's also Black History Month), and police brutality.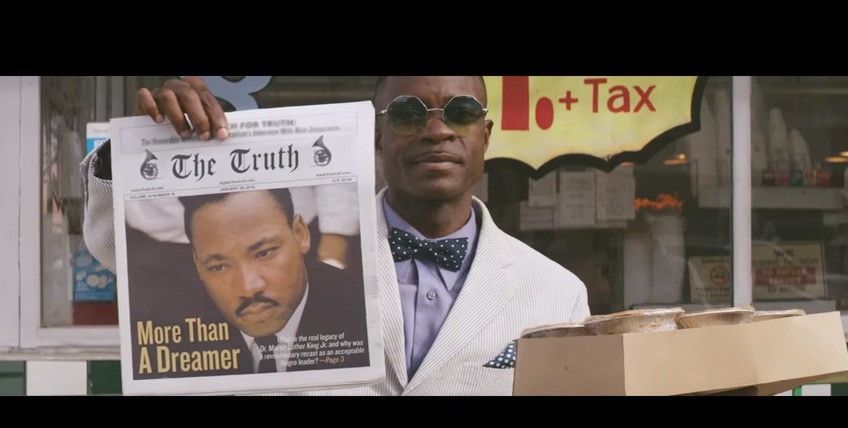 For instance, in the video, police officers have their hands raised in surrender mode to a dancing black boy wearing a hoodie. The camera then shows "Stop Shooting Us" tagged on a brick wall.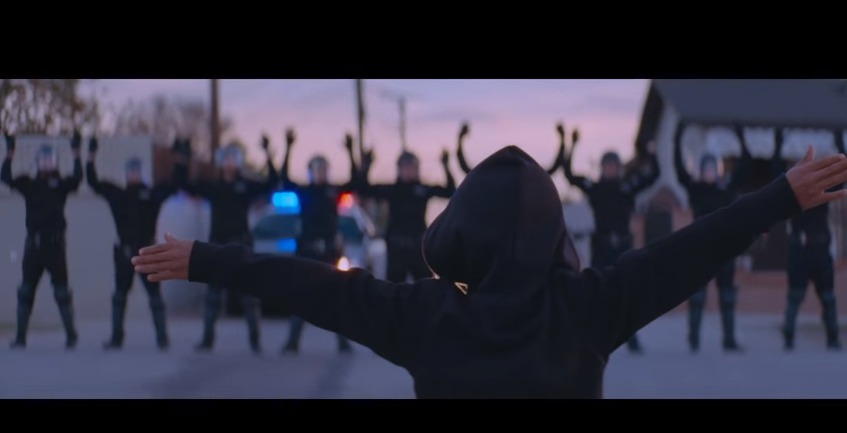 If that's not making a political statement, I don't know what is. Big ups to Beyoncé all around. It was almost like watching a powerful short film more so than a music video, and one that you want to see again and again. It should be required viewing for all of America. And as I said before, the hook will already be in your head, so you won't be able to help but watch it again.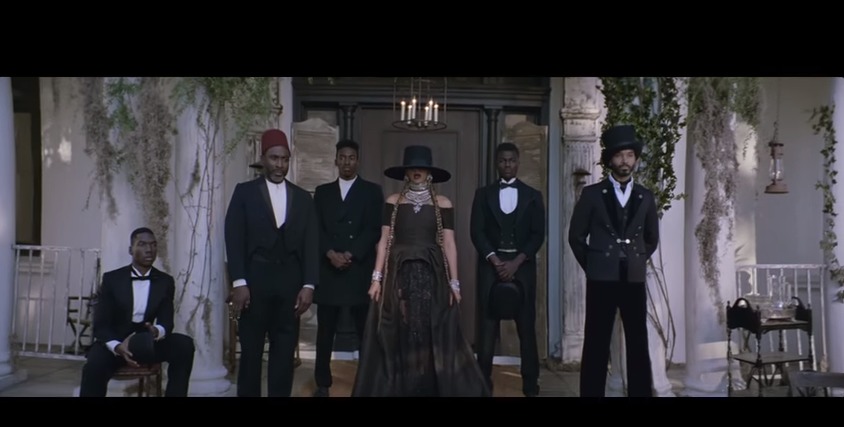 Of course, Beyoncé wouldn't be Beyoncé without her killer dance moves and several gorgeous costumes. Her and Jay Z's daughter, Blue Ivy, 4, even makes an appearance, too.
While she's fancy in Givenchy, Bey sings, "I got hot sauce in my bag, swag." (Bey making a reference to Red Lobster was all over Twitter yesterday.) Other lyrics include: "…My daddy Alabama, Momma Louisiana. You mix that negro with that Creole make a Texas bamma…" and "…I like my baby hair, with baby hair and afros. I like my negro nose with Jackson Five nostrils…"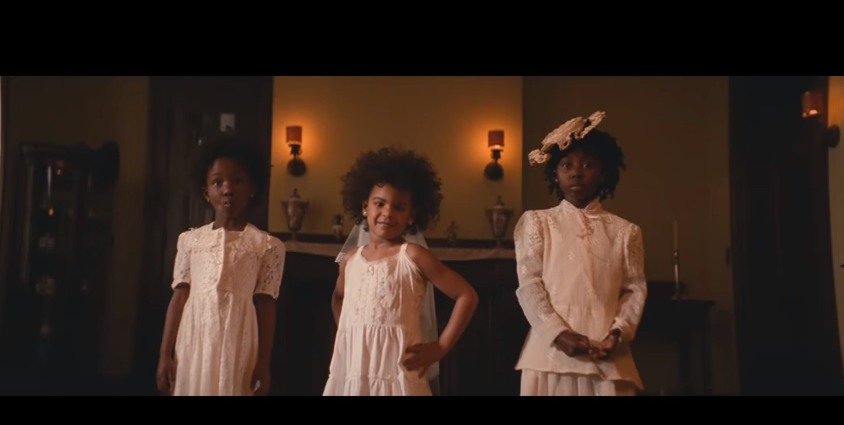 Bey repeats, "I slay" a lot and it's evident she wants other women to do the same and get in formation, too. "…Okay ladies, now let's get in formation, 'cause I slay… You might just be a black Bill Gates in the making, 'cause I slay.I might just be a black Bill Gates in the making, 'cause I slay…"
Are you in?
What Beyoncé's Halftime Show Really Meant For Women
Real-Life Lessons We Can All Learn From Yoncé
Beyoncé's leaked track is about her mom and has us feeling a lot of feelings