Beyoncé's earring tore mid-performance and she just kept going despite blood everywhere because…Beyoncé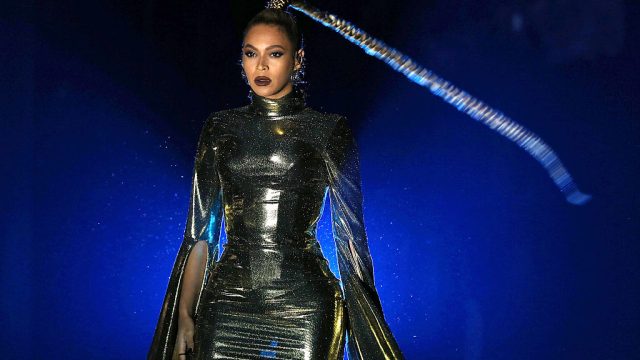 Few people have inspired the type of adoration from their fans quite like Beyoncé. Michael Jackson had it, Prince had it, and Beyoncé has it. Her powerhouse vocals, her unmatched ability to complete complex choreography while singing, and her unique artistic vision has pushed just about everyone on the planet in her corner. After all, who else can possibly release an entire visual album out of the blue and almost break the internet? It's not like anyone needs another reason to love Beyoncé — but she's given us all one anyway. Beyoncé's earring tore mid-performance but she just kept going despite actual blood coming from her wound.
Beyoncé was slaying yet another performance at a Tidal benefit concert her husband Jay-Z organized. As per usual, Queen Bey looked and sounded flawless. While it's unclear what exactly happened, videos and photos suggest that Beyoncé's earring was torn from her earlobe during her performance of "Haunted."
https://www.youtube.com/watch?v=K4r4lysSgLE?feature=oembed
Instead of stopping the show or asking for medical attention, Beyoncé just kept going. That's why she is a living legend and in a league of her own. She examined her fingers covered in blood and then moved right on. Brushing the blood off like a bead of sweat.
false
Beyoncé rarely makes mistakes when she performs. She is known to be a workaholic and perfectionist. It is her drive and focus that propelled her into stardom and gave her an amazing solo career after Destiny's Child. You can get lost in a YouTube video hole if you Google her live performances.
https://www.youtube.com/watch?v=FASgQZtMtYQ?feature=oembed
Hopefully, her ear is doing better and she has gotten medical attention. Knowing Beyoncé, even if it was a worse injury than she let on, she would still give it her all.