Beyonce's earliest Instagram photos seriously belong in a museum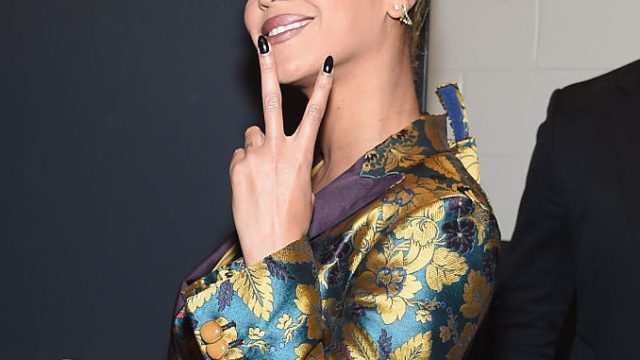 It's no secret that Beyoncé has given us the top Instagram music moments of 2016. The mogul took the world by storm with yet another surprise album, dominated the charts with her politically charged single Formation and was nominated for quite a few Emmys for her amazing HBO special. What's even better is that she's taken us on the journey with her, sharing some of the greatest photos along the way.
Since her days as @baddiebey, Beyoncé has been serving artdeco-esque realness on the social media platform. Every snap shared looks like it was taken straight out of a museum! We went back in time and grabbed a few of our faves from the queen to share.
These bunny ears are STILL everything.
And she's giving off some serious 90s vibes in this geometric sweater.
"Obsessed," is the only word that comes to mine when we look at this masterpiece. She seriously takes the best photos.
LOVE this. It totally belongs in a 'music and art' showcase!
And, "yes!" to the hair and the mean mug!
Beyoncé seriously has one of the best Instagram pages to date, and we just delivered all of the proof you'll ever need to believe us!