Beyoncé used these under-$10 makeup products during her iconic Coachella performance
Let's get one thing straight: There never has been and never will be a more monumental performance than Beyoncé's at Coachella this past weekend. Not only was Beyoncé the first Black woman to headline Coachella, but her performance was a powerful homage to Black culture that deeply resonated with so many. And aside from the pitch-perfect technical aspects of her performance, her styling was absolutely stunning, making it even more exciting that Beyoncé was wearing drugstore makeup.
Beyoncé's makeup came courtesy of her longtime makeup artist Sir John, who spoke to Refinery29 to give a breakdown of her entire look. Inspired by the fresh-faced look of college girls and the Spike Lee movie School Days, Sir John used L'Oréal Paris mascara and lipstick to give Beyoncé her beautiful, timeless look.
It was incredibly important that the makeup be able to last through a two-hour, high-intensity, cardio-driven performance, and it's awesome to see that an accessible brand was able to achieve that.  Sir John tells Refinery29, "Layering is key!"
Every single part of Beyoncé's face had a double application, and that includes her lips and eyes. So if you're interested in recreating this look for your next girl's night out, you won't have to drop loads of cash to buy long-lasting makeup that will stay put during your dance-fest.
Just stop by your friendly neighborhood drugstore and you too can have Beyoncé's absolutely dreamy Coachella makeup.
For big, flirty lashes, you can grab the L'Oreal Paris Voluminous Mascara Lash Paradise Washable Mascara.
This mascara is a cult fave, so it makes sense that Beyoncé's makeup artist would choose it to stand the test of such a big night.
Need to get your hands on that lip look? It comes courtesy of L'Oreal Paris Infallible Pro Matte Les Chocolats Scented Liquid Lipstick.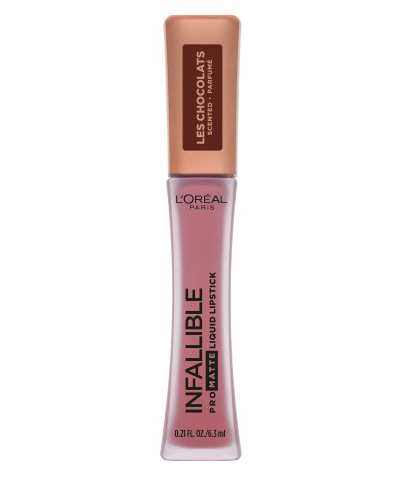 And it's chocolate-scented — even better!
We may never come close to being as iconic as our magnificent queen Bey, but we can channel her fierceness and any time we slap on some matching makeup.