The internet found Beyoncé's doppelgänger, and this will blow your mind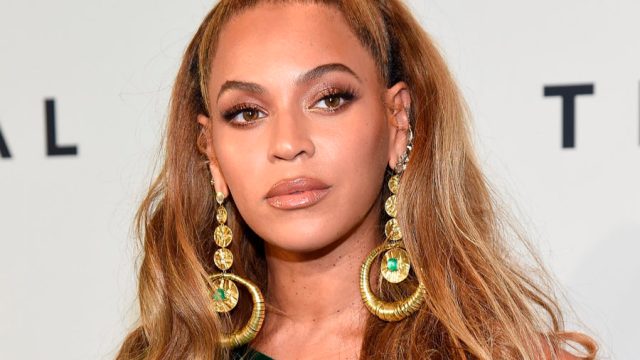 Is there anyone on earth who wouldn't want to look like Beyoncé Knowles Carter? She's the epitome of glamour, beauty, and poise. Well, one lucky lady from Detroit, Michigan is Beyoncé's total doppelgänger, and yes, people are losing their minds.
Brittany Williams, who goes by sur_b on Instagram, may be the most convincing Beyoncé lookalike this world has ever seen. Everything about her exudes Bey — so much so that fans chase her down for selfies thinking she's the real deal. One time, the Bey Hive's enthusiasm got a little scary.
"They chased us, actually, to the car," Williams told Bustle. "They beat it with their heels until we let down the window and gave them a photo — when we let down the window, though, they were singing 'Single Ladies,' so that was very bizarre."
Is that what Beyoncé has to deal with on a daily basis? Yikes!
Williams often has to convince people who come up to her that she's not actually the legendary songstress. "They don't really make sense of the situation," Williams said to Bustle. "That she would not be without her bodyguard, you know, so it's kind of impossible for me to be her."
However, we can definitely see why people would think they're in the presence of the Queen.
Even after Williams explains that she's not who fans think she is, they still often want a picture with her so they can trick others into thinking they met Bey.
Williams also told Bustle that she usually doesn't go out of her way to look like Beyoncé. But after hundreds of her followers asked her to dress like the singer for Halloween this year, she complied.
"To be quite honest, I have a motive outside of this noise and it's to expose my creativeness," she told Bustle. "I have an eye for design and fashion...If anything happens that will allow me to speak more about what I have to offer, that's beneficial to me, but if it's just reduced to a comparison, there's no end game."
Continue to use these powers for good, girl. We envy you!