Beyoncé stopped her show so her dancers could get engaged and it's the sweetest thing ever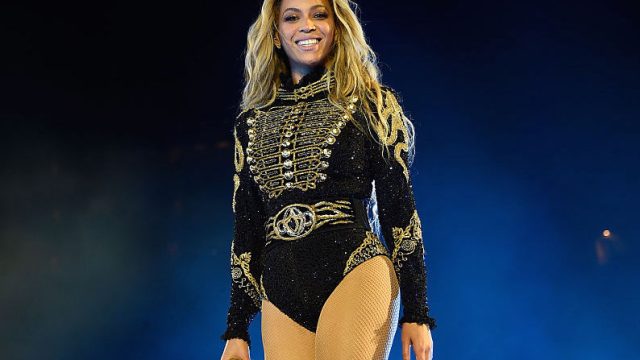 Despite what you might think, Beyoncé is actually a human being and not a goddess sent down to rule over us all. She is, therefore, not immortal and susceptible to illness. It's why she had to postpone her show at the MetLife Stadium, East Rutherford, NJ.
Luckily Beyoncé seems to have made full recovery, and has been been able to continue her completely brilliant "Formation World Tour" in St. Louis, Missouri, on Saturday (September 10).
However, it wasn't just a special night because Beyoncé was performing. The night was also special for another reason…
Stopping the show during "Single Ladies (Put A Ring On It)," Bey decided to bring up someone from the audience. All this seems pretty standard, right? Well, for one of her dancers it was about to be the surprise of a lifetime.
Beyoncé stopped her show so that two of her dancers could get engaged and it's SO cute.
Handing her microphone to John Silver, who is one of her backup dancers, he went on to profess his love for his partner, Ashley Everett, another one of Beys dancers, before dropping to one knee to ask her the question…
https://www.youtube.com/watch?v=34ebORHCixQ?start=239&feature=oembed
Ashley can be seen nodding her head before the pair unite and kiss. It's cute AF.
Beyoncé, who obviously was in on the whole set up, then approaches the pair and says her congratulations, before saying, "Let's see if you can do the choreography after that."
Despite the emotional moment, Ashley proves what a total queen she is as she effortlessly completes the song's dance moves.
Beyoncé's "Formation World Tour" continues at Los Angeles' Dodgers Stadium on September 14.