Beyoncé's "Daddy Lessons" was allegedly rejected by the Grammy Country Committee
While Beyoncé was nominated for NINE (!) Grammy Awards, a report in the Associated Press claims that the singer was snubbed by the Grammy Country Committee over her song "Daddy Lessons."
Beyoncé made history this week after becoming the most nominated female artist in Grammy history. The singer is nominated in nine categories, including Album of the Year, Record of the Year, Song of the Year, Best Rap/Sung Performance, Best Urban Contemporary Album, Best Pop Solo Performance, Best Rock Performance, Best Music Video, and Best Music Film.
According to an unnamed source, the Associated Press claim that Beyoncé had also submitted "Daddy Lessons" for consideration at this year's awards under the country category but that her submission had been rejected. https://www.youtube.com/watch?v=60aCpaG2S6E
Last month (November 2nd), Beyoncé made her Country Music Association Awards debut, performing the song with The Dixie Chicks — who had taken to covering the track from the singer's latest album Lemonade, on tour. Later, Beyoncé uploaded a studio version of her duet with The Dixie Chicks on to Soundcloud. Had the Grammy Country Committee allowed "Daddy Lessons" to be considered for nomination, the track could have been up for both Best Country Song or Country Solo Performance.
There has been some debate as to whether "Daddy Lessons" constitutes a country song.
Writing for Country Music Television in a feature called "What's So Country About Beyoncé?", Alison Bonoguro spoke out against the song, stating that because the track wasn't recorded with Nashville songwriters in Tennessee it didn't count as country music.
"Sure, Beyoncé's new album Lemonade has a song with some yee-haws, a little harmonica and mentions of classic vinyl, rifles and whiskey. But all of the sudden, everyone's acting like she's moved to Nashville and announced that she's country now, she wrote. "If you ask me, this song is no more country than her 'Single Ladies (Put a Ring on It).'"
Despite this, many in the country music community came out in support of Beyoncé. Indeed, along with The Dixie Chicks, Blake Shelton said that he believed the track to be a country track.
"People that criticize can kiss my ass. That's what I say, he told Entertainment Tonight. ""I can't believe people that don't contribute to music that criticize music, it just blows my mind and Beyonce — tell them to kiss that ass, is what I would do."
Likewise, Karen Fairchild of Little Big Town said that Beyoncé "has some stories to tell, that's clear on Lemonade. And that's what makes country music great," while Country star Dierks Bentley said, "There is just something intangible about it that it feels like a country song."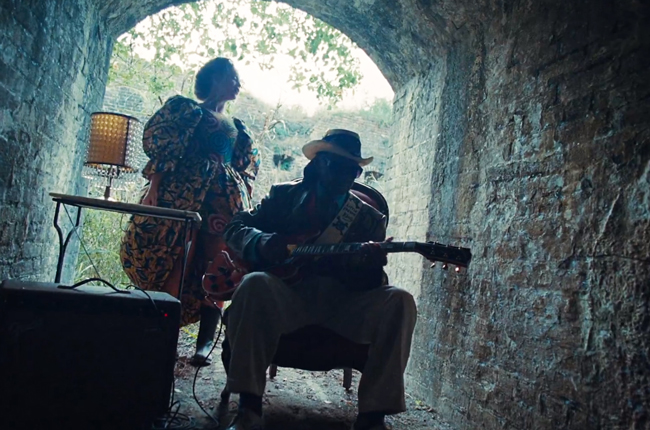 Whether Beyoncé might have been rightly or wrongly been snubbed by the Grammys when it comes to country music, the star has become the most nominated woman in Grammy history with 62 nominations. Similarly, across her incredible career, she has won 20 Grammy Awards. And we're 100% sure that when the awards roll around in on February 12th, 2017, Beyoncé will pick up a few more to add to that collection, too. She is the Queen B after all.
Good job, B. ??