Beyoncé had a wardrobe malfunction during her Coachella performance, but you probably didn't notice it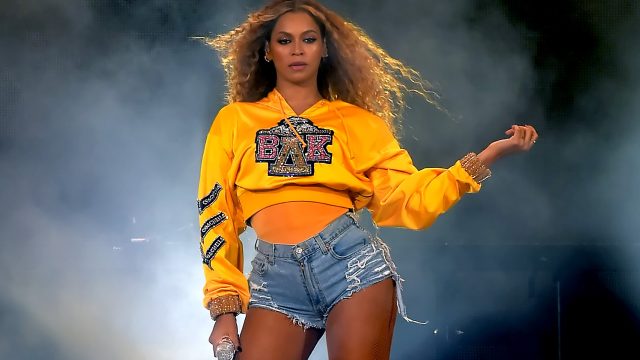 Unless you've been living under a rock, you've probably seen (or at least heard about) Beyoncé's Coachella performance over the weekend. To describe it as "awesome" is a complete understatement, and now, there's proof that she's an even better performer than we could have even imagined — if that's even possible. You probably missed it, but Beyoncé had a wardrobe malfunction at Coachella, and she managed to play it off like the true queen she is.
As Cosmo pointed out, the moment happened toward the end of Beyoncé's two-hour set, when she was front and center, dancing and singing. One of her boots slipped down, which isn't a big deal, but then, the strap of her bodysuit started to slip too, which definitely would have been a big deal. But Bey didn't waste a second taking care of business. She simply reached over and fixed her strap, and a massive incident was completely avoided.
You can see Beyoncé's Coachella wardrobe malfunction play out in the video below:
Is that impressive, or is that impressive? It's not even so much about the fact that she managed to avoid a wardrobe malfunction, but that she managed to avoid it without missing a beat when it came to her vocals or her choreography. That is an entertainer, people.
If you didn't catch this moment the first time, we get it — there was a lot to focus on, between the fact that the Queen was performing and that she brought out Destiny's Child for a reunion. But somehow, she managed to pull it off flawlessly, because this is Beyoncé, and she's here to show us how it's done.
If you need us, we'll be watching the performance all over again, from start to finish. We just can't get enough.