Beyoncé changed her manicure mid-Coachella performance, and we don't deserve this detail queen
There are too many historic moments from Beyoncé's Coachella performance to count: the beautiful homage to black culture, the Destiny's Child reunion, those outfit changes (!), and the list goes on. But did you notice that she changed her manicure mid-performance? While most of us were simply floored by her several costume changes, because, like, who does that at Coachella, Bey found a couple of minutes to sit for a polish change. Whatever did we do to deserve this meticulous queen?
Most of us were too in awe of Beyoncé's voice, choreography, and synchronized marching band to notice her nails, so shoutout to the Twitter user who wrote: "So am I the only one who noticed when @Beyonce went to change outfits she changed her damn nail polish?"
We don't know how she managed it, but it's true: Beyoncé's nail color changed along with her costumes.
Beyonce began her performance in a cropped yellow sweatshirt and denim short shorts and rocked a chic black manicure. Then, when she changed into a black latex bodysuit and matching thigh-high stilettos her nails were painted iridescent silver, which she kept for the remainder of the set. We don't know what kind of press-on nail sorcery is at play here, but attention all other pop stars: This is the level you must aspire to.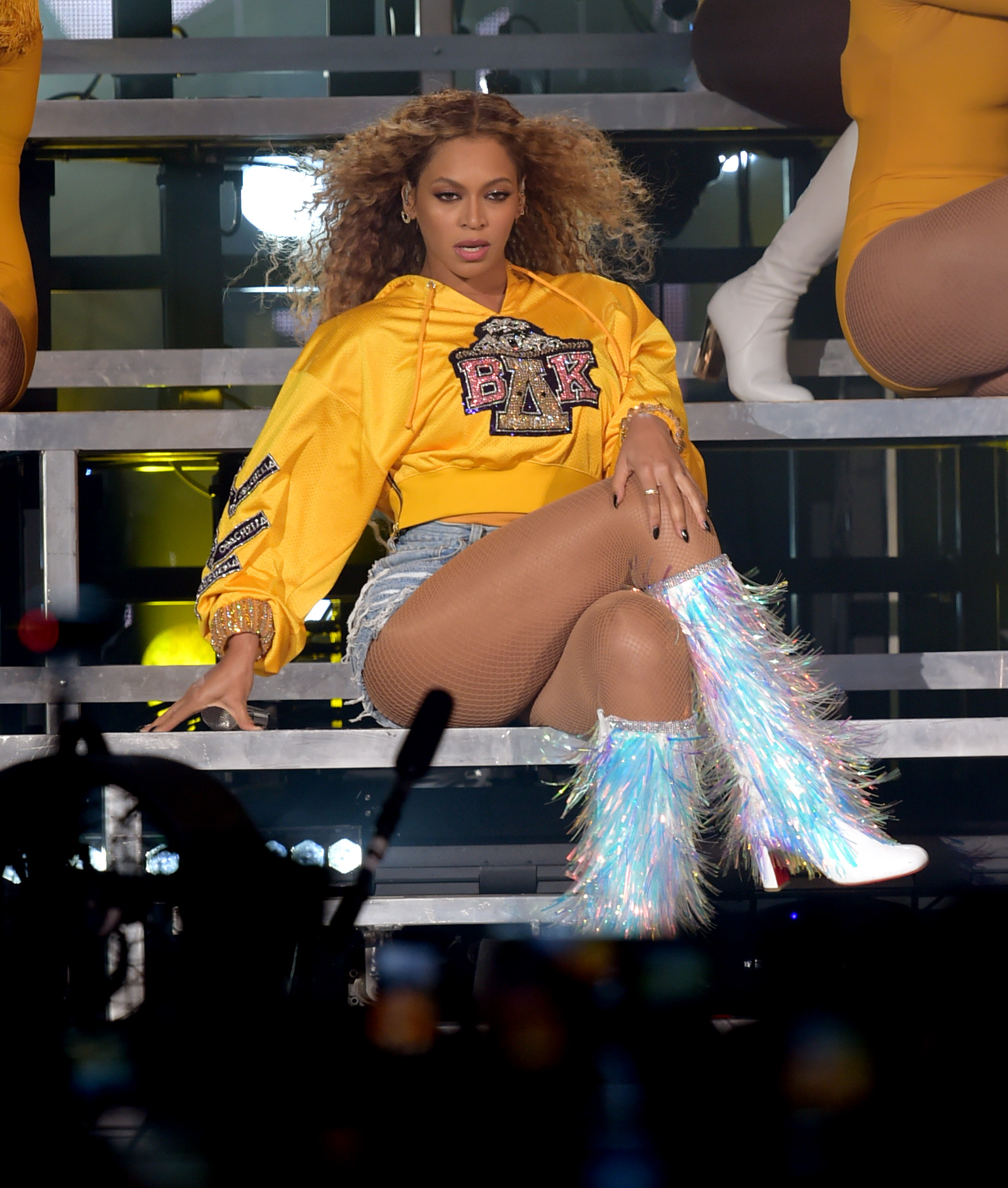 https://twitter.com/udfredirect/status/985453758934061056
The queen gave this level of detail to her nails and wore affordable drugstore makeup on her face. Bey rocked L'Oréal Paris mascara and lipstick (both under $10) during her set because her makeup artist Sir John said they were trying to channel the beauty and glam of fresh-faced college girls. So really, drugstore makeup was a deliberate and artistic choice. Beyonce's attention to detail wins yet again.