Beyoncé and Blue Ivy give us the ultimate in #twinning goals in Paris
Remember old family pictures when your mom decided to dress the whole family in matching outfits because she thought it would be cute? And how awkward that was? (Seriously, whoever thought matching sailor costumes was OK was seriously disturbed.)
Thankfully, Beyoncé is no mere mortal mother and her style just makes us say YAAAAS QUEEN over and over until our voices hurt.
In some recent photos posted to her website, Queen Bey proves once again that she slays not only on stage, but internationally, too. She and her daughter, Blue Ivy, wore MATCHING Gucci floral-print dresses (you can snag Beyoncé's here and Blue's here, though they're not exactly a bargain).
Just look at them, having fun on a balcony in Paris right outside the Eiffel Tower, as you do.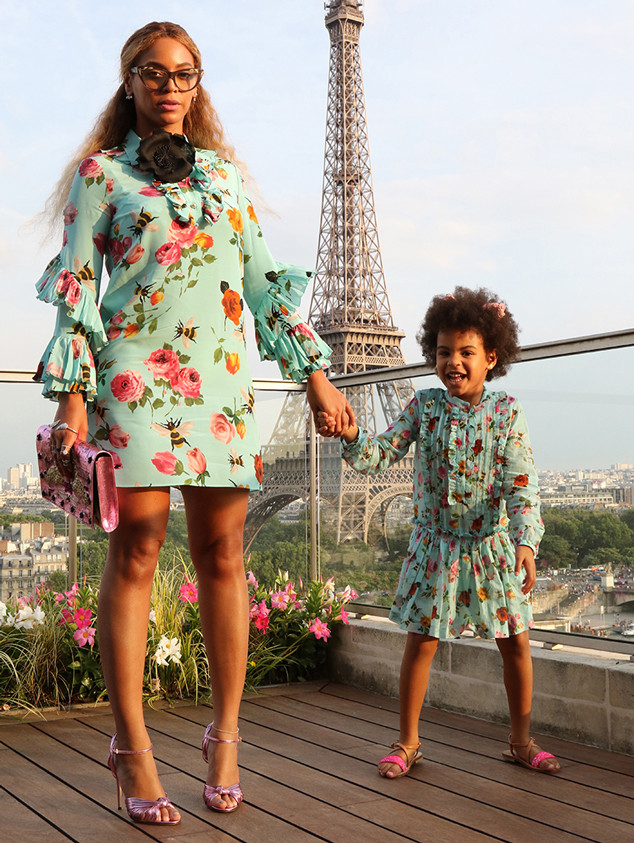 Let's just talk about the perfection of these shots. Beyoncé's girly pink heels perfectly match her metallic pink clutch, which—surprise!—match Blue's adorable pink sandals.
THIS. IS. PERFECTION. QUEEN BEY PERFECTION. BEYFECTION.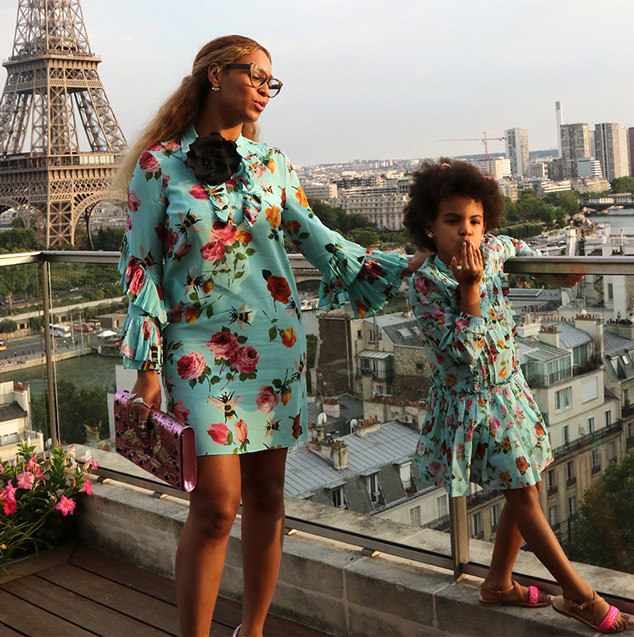 It's like Beyoncé's teaching Blue how to model for the perfect album cover 10 years from now. We hear you, Bey!
Beyoncé and Blue's combined greatness is actually letting them break the laws of gravity, you guys.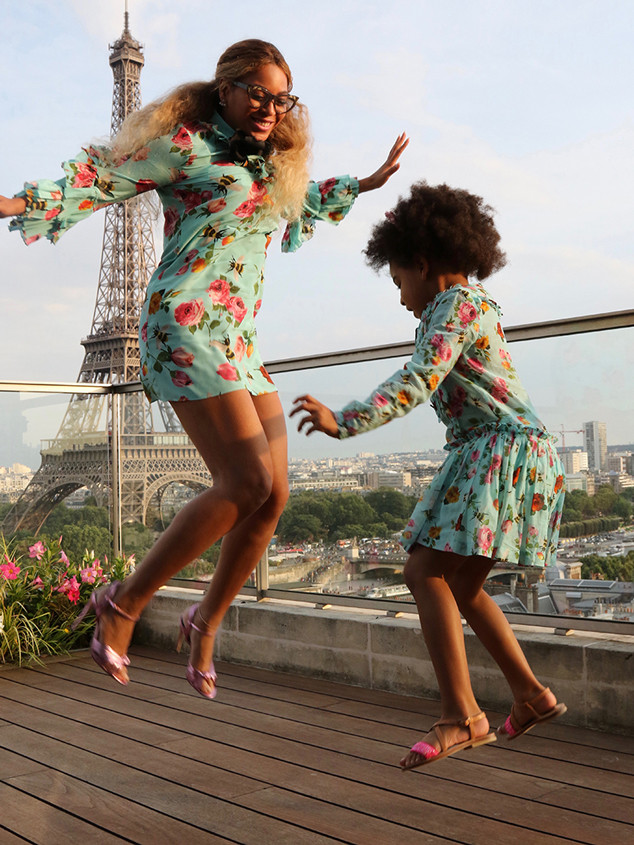 Seriously, these photos are too much.
But if you can handle it, we one last cute thing to tell you. Ready? These pictures were taken by Blue Ivy's aunt, Solange Knowles, a fashion queen in her own rite.
We're possibly slightly obsessed with these snaps and can't wait until the next installment of fabulous family vacation shots from the Carter-Knowles family.