Beyoncé and Blue Ivy had an Easter fashion show, bunny ears included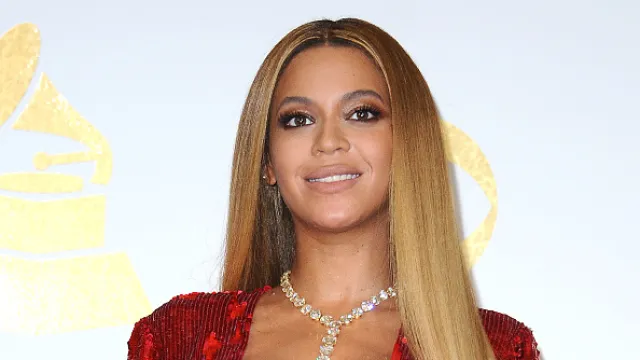 If there's anything we love more than Beyoncé's style, it's when Beyoncé and Blue Ivy coordinate their outfits. And this Easter, they did not disappoint.
Beyoncé and Blue stepped out in matching white outfits last weekend, and they epitomized all our Easter bunny dreams.
A beaming Beyoncé looked stunning in an off-the-shoulder white dress, complete with voluminous sleeves. She accessorized the look with pink flatforms and oversized round shades by Sunday Somewhere. Blue wore a flared knee-length dress with a floral-print jacket and pink ankle-strap flats. And of course, BUNNY EARS!
In addition to the complementary color scheme, the duo also sported beaded braids to complete the mother-daughter look.
Blue and her famous momma had a full-on photo shoot before their Easter egg hunt.
Judging by the way Blue poses for the camera, it's clear she's inherited more than her momma's looks. She's just as photogenic (not to mention has a great sense of style). Plus, she's pretty adorable as an animal.
From these photos, it looks like the Carters had an amazing Easter Sunday. They hung out with Blue's grandma, Tina Knowles, as well as Kelly Rowland and her son, Titan. (BTW, Kelly has said that Blue Ivy and Titan are basically cousins. So it's not surprising they hang out on holidays!)
BRB, shopping for a new flower-print jacket. Thanks for the idea, Blue!