Beyoncé's Throwback Baby Photo Looks Exactly Like Her Daughter Rumi
You have to see the side-by-side pics.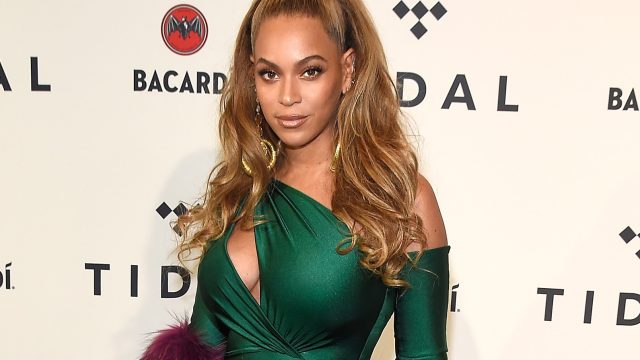 September 4th is pretty much a holiday for members of the Beyhive because it's the day that Beyoncé was born. No matter how you celebrated her 39th birthday—whether by sending Queen Bey a birthday message on social media or playing her discography on repeat all day long—it seems that she felt the love. She posted a message thanking fans for their birthday wishes on her official website, sharing a throwback baby picture of herself, and we swear we're seeing double because she's Rumi's twin in the adorable pic.
"IT'S VIRGO SEASON," she wrote above the picture perfect shot of herself as a little one. "I want to thank everyone for the birthday love and beautiful birthday wishes!"
Of course, the shot is unmistakably Beyoncé, but we can't get over how much she looks like Rumi, her 3-year-old daughter.
Fans noticed, too, taking to Twitter to gush over the fact that Rumi truly is Bey's mini-me. And yeah, we know that's typically how genetics work, but it's still so wild to see in action because they are just so similar. From their big brown eyes to noses and brows that will inspire brow envy in anyone that is still recovering from the overplucked days of yore—they're truly twinning.
One fan account posted a side-by-side shot of Bey's throwback pic next to a recent pic of Rumi, and it's honestly uncanny how much they look alike.
Of course, Jay-Z and Beyoncé's eldest daughter, Blue Ivy, also looks just like her mom, and Sir is pretty much the spitting image of his dad—proof that there's no limit to the combined powers of the Knowles-Carter family. Happy birthday, Queen Bey! Here's hoping that your day was as fabulous as you are.