In WTF news, fans are blaming Beyoncé for Beto O'Rourke's election loss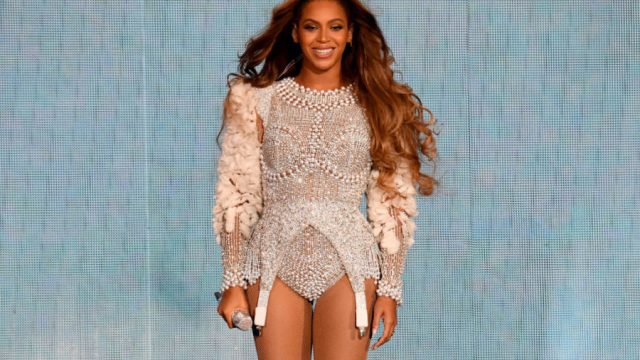 BREAKING: Black woman blamed for actions of thousands of others.
Following the loss of Democratic candidate Beto O'Rourke to Republican incumbent Ted Cruz in the 2018 Texas U.S. Senate race, fans are shifting blame to singer Beyoncé. The "Apesh**t" singer, a Houston, Texas native, took to Instagram on Election Day, Tuesday, November 6th, to post a series of photos and videos endorsing O'Rourke. In them, Bey is rocking a "Beto for Senate" hat.
She captioned the first post, "I'm feeling grateful for everyone before me who fought so hard to give us all the right to have a voice. We can't voice our frustrations and complain about what's wrong without voting and exercising our power to make it right. We need you. We all need each other, because when we are truly united we are unstoppable. Sending you all love and positivity on this happy voting day!"
She added, "Every vote counts Every race matters Everywhere."
O'Rourke was up against Cruz for the Senate race, but, in a narrow win, Cruz gripped the re-election yesterday. O'Rourke has served as U.S. Representative for Texas' 16th congressional district since 2013.
Following his loss, fans quickly blamed Beyoncé. As Page Six noted, one fan lamented: "You have such a huge, influential voice and you wait until Election Day to post this?! Beto needed you sooner. Maybe you could've actually made a difference." Another wrote, "I blame Beyonce for this! Homegirl couldn't tweet a day earlier??? #seriously #fixitjesus."
Given CNN's exit poll for the race in Texas, shifting blame to Beyoncé is certainly a strange flex. White men and women mostly voted for Cruz, while Black and Latino men and women rallied for O'Rourke.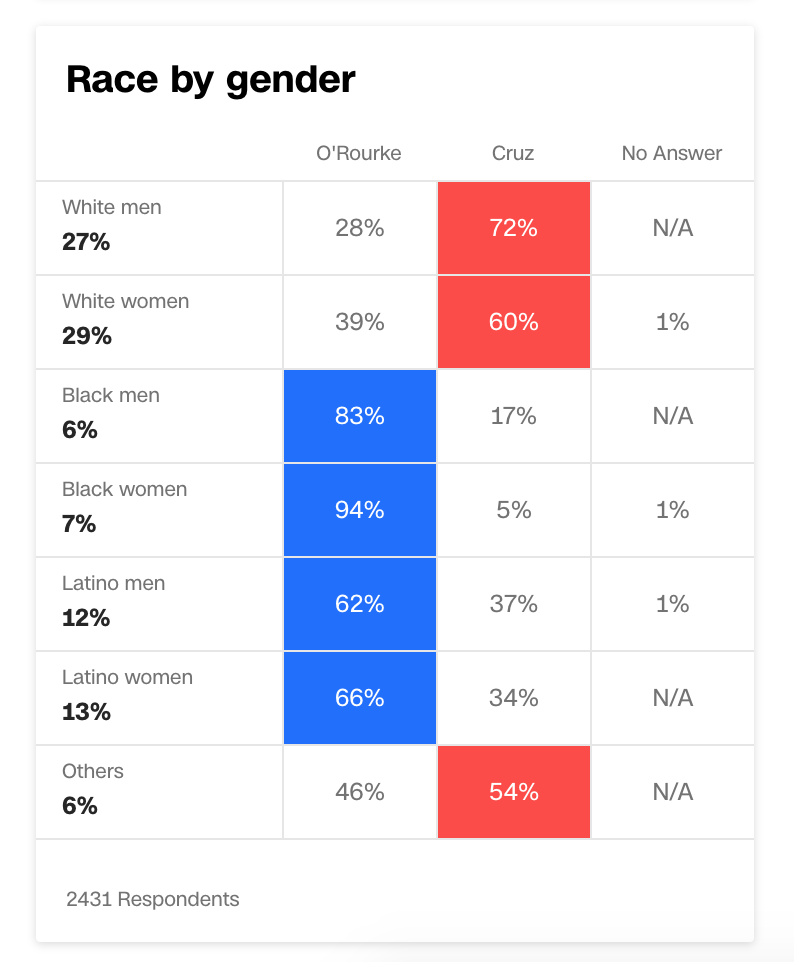 But sure. Let's blame Beyoncé.