Beyoncé's beauty evolution, from good-girl curls to butt-length braids
It goes without saying, but Beyoncé is a natural beauty and lives by the mantra less is more. She may not be known as the most experimental person when it comes to hair and makeup, but she's proof that subtle changes can make a huge impact. Whether she's rocking an edgy side ponytail or sitting courtside fresh-faced, Beyoncé has looking #flawless down to a science.
From her time as the lead singer of Destiny's Child to her current Queen Bey status, Beyoncé's looks have gotten more and more fierce over time. In honor of Beyoncé's birthday, let's take a look back at some of her most memorable beauty moments.
11998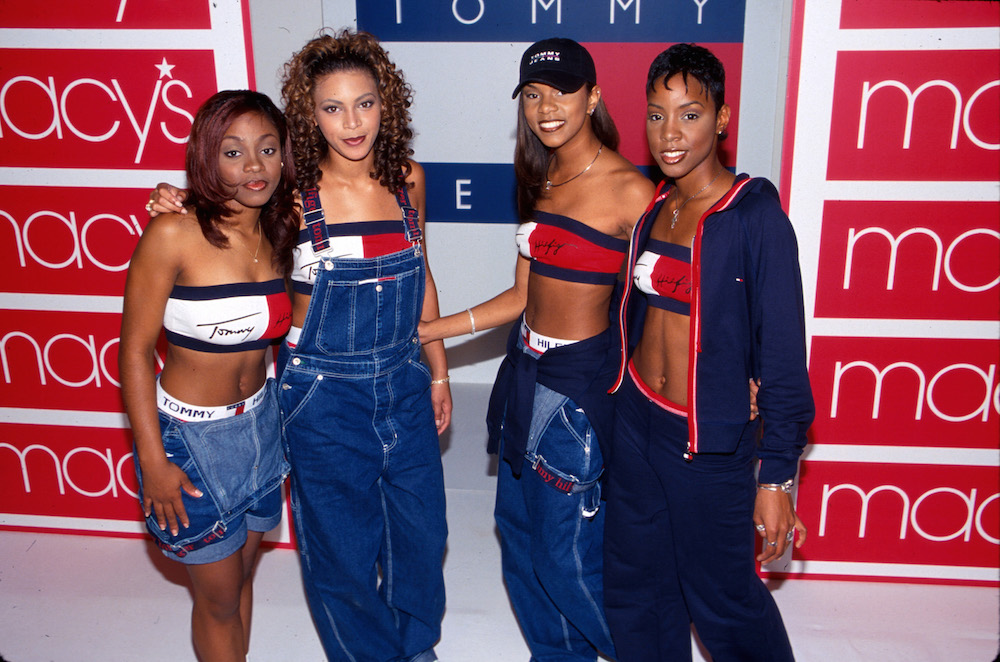 Fresh on the music scene, Beyoncé posed with Destiny's Child rocking her hair in a curly half-up, half-down 'do.
22000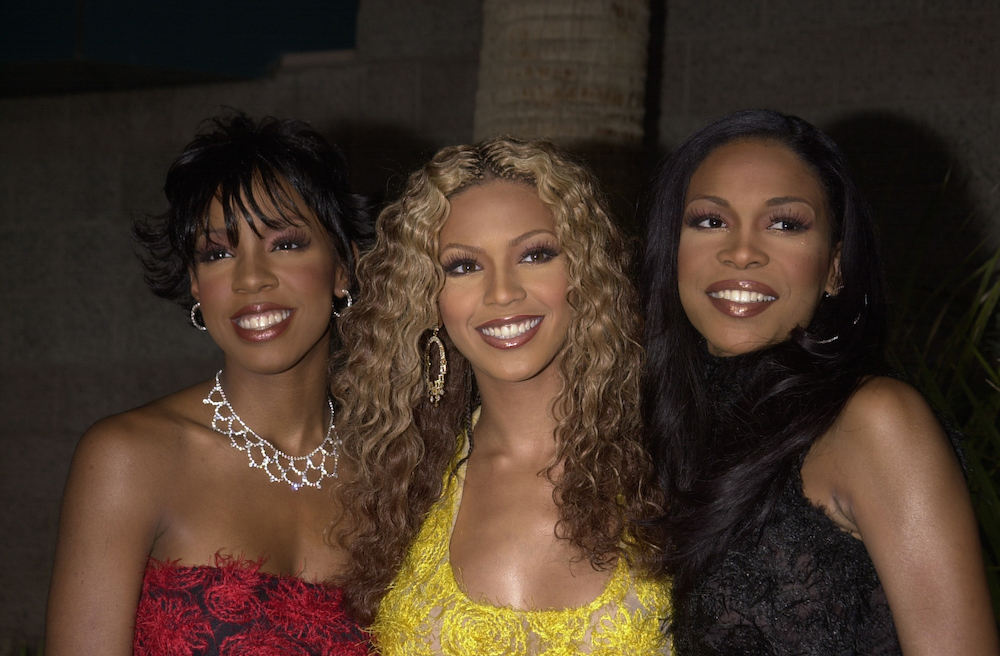 How did Beyoncé make micro braids look like luxurious hair extensions? That's a question only she and her hairstylist can answer. At the 2000 Billboard Awards, Bey glammed up her braids with a subtle smokey liner look.
32001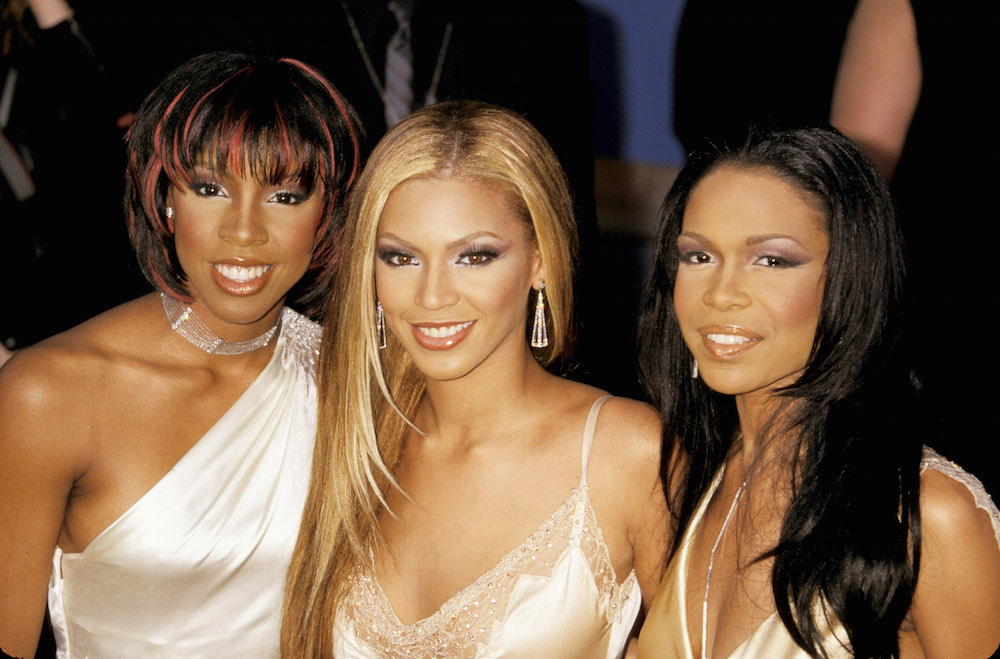 If Beyoncé plays around with anything when it comes to looks, it's usually hair. The layered, straight blonde hairstyle she wore at the 43rd Grammy Awards ceremony was fitting for the occasion. Let's not forget the  intense highlighting and contour and her flared-out lashes.
42002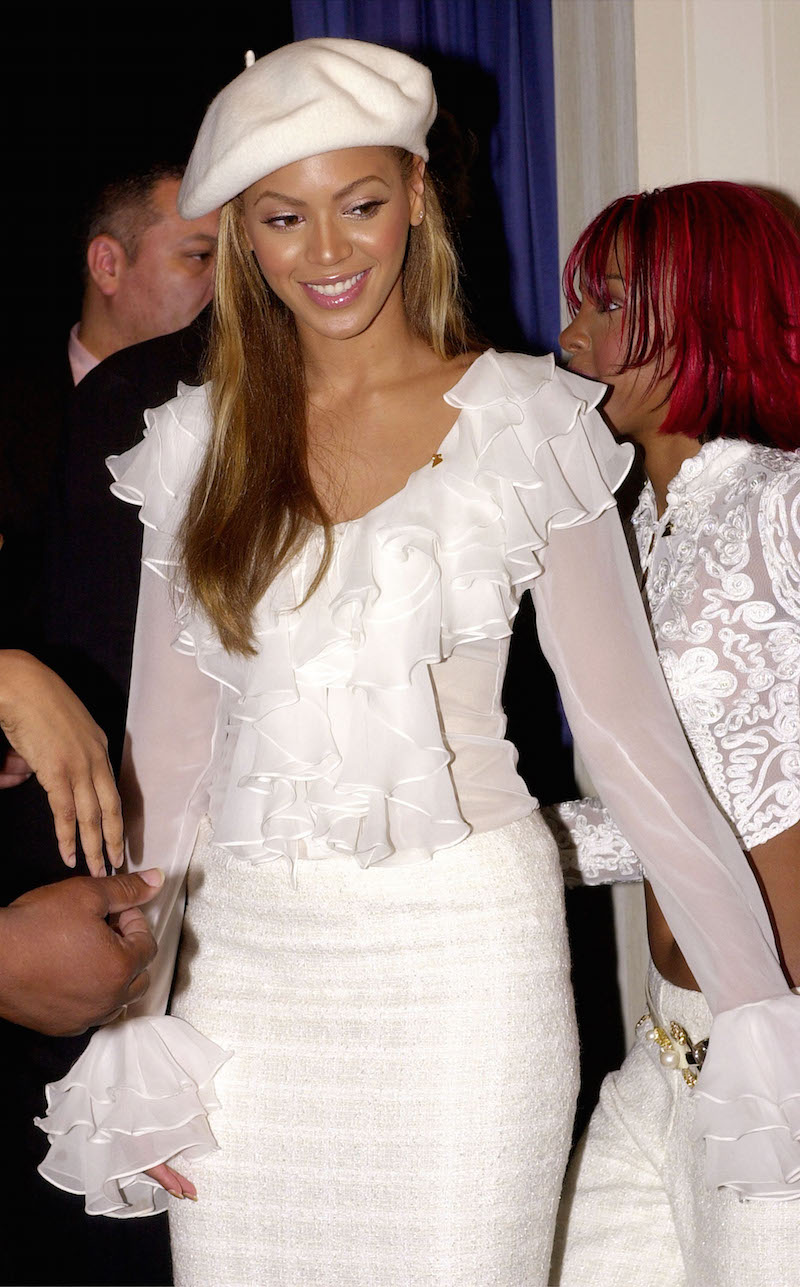 Beyoncé usually goes for a natural complexion, but at the press conference for the 44th Grammy Awards nominations, she spiced up her look with a beaming highlight and a warm peach blush.
52003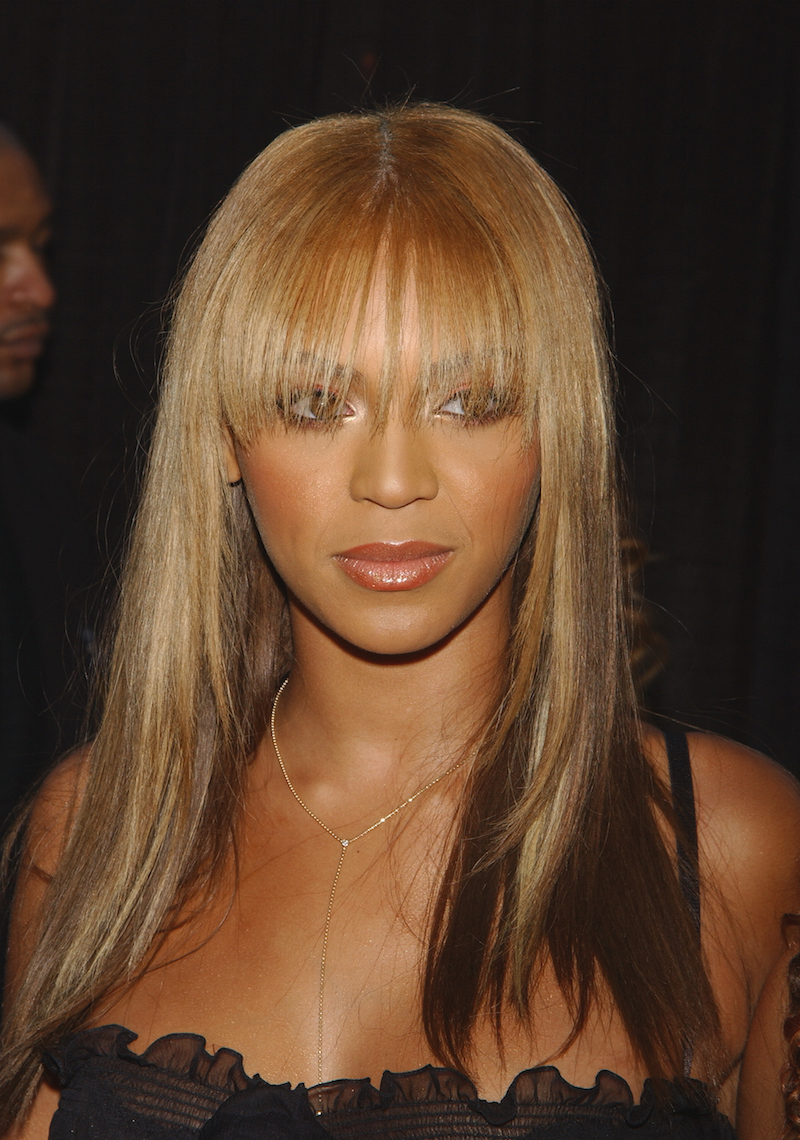 At the 30th Annual American Music Awards, Beyoncé sported bold, in-your-face fringe as if she created bangs herself.
62003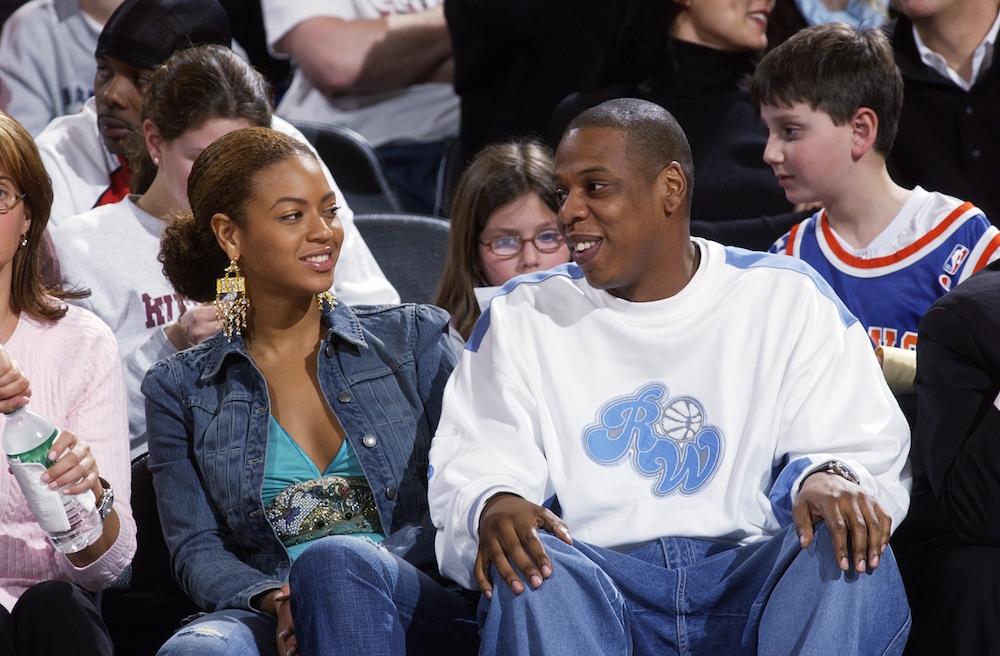 At a Knicks vs. Nets game with Jay-Z, Beyoncé wore what seems to be her natural hair in a relaxed, low bun and very little makeup.
72006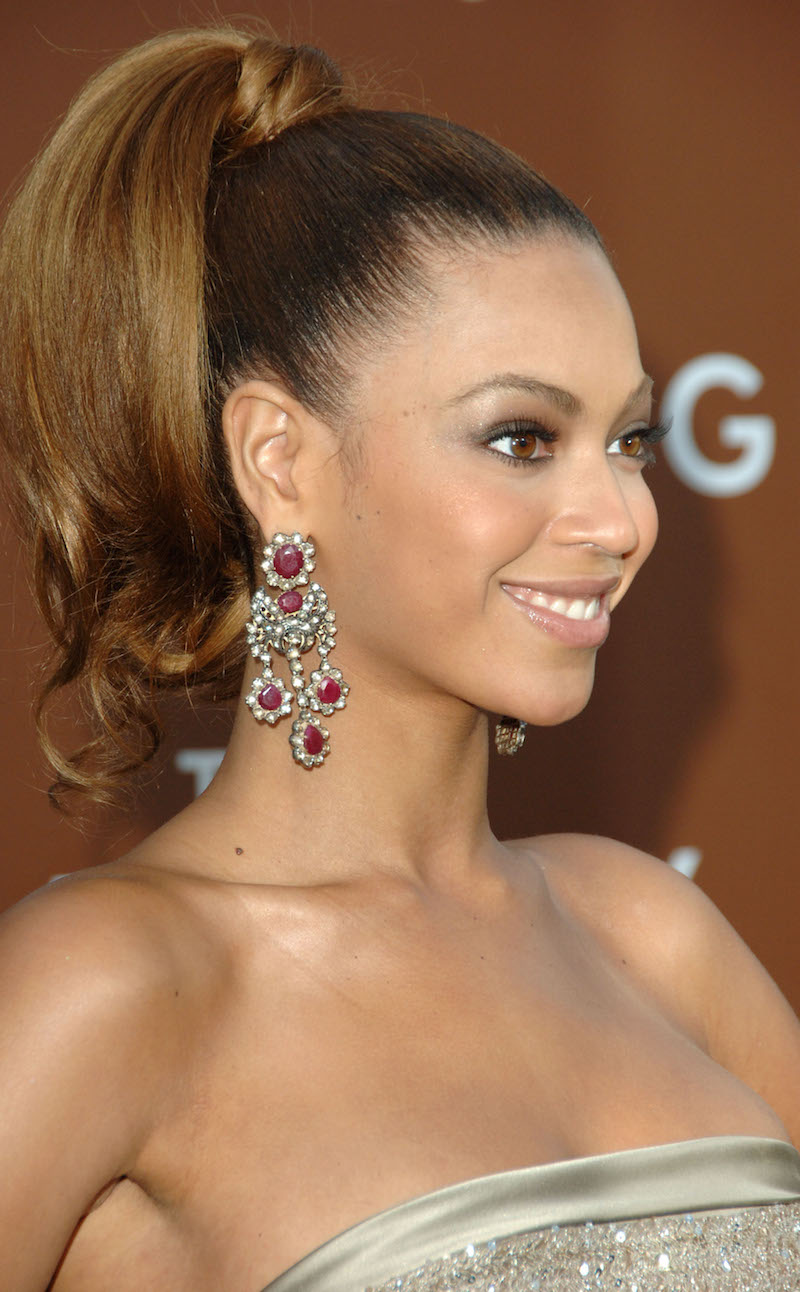 Beyoncé hit the red carpet at the 48th Annual Grammy Awards looking like a life-sized Barbie with a sassy ombré ponytail.
82006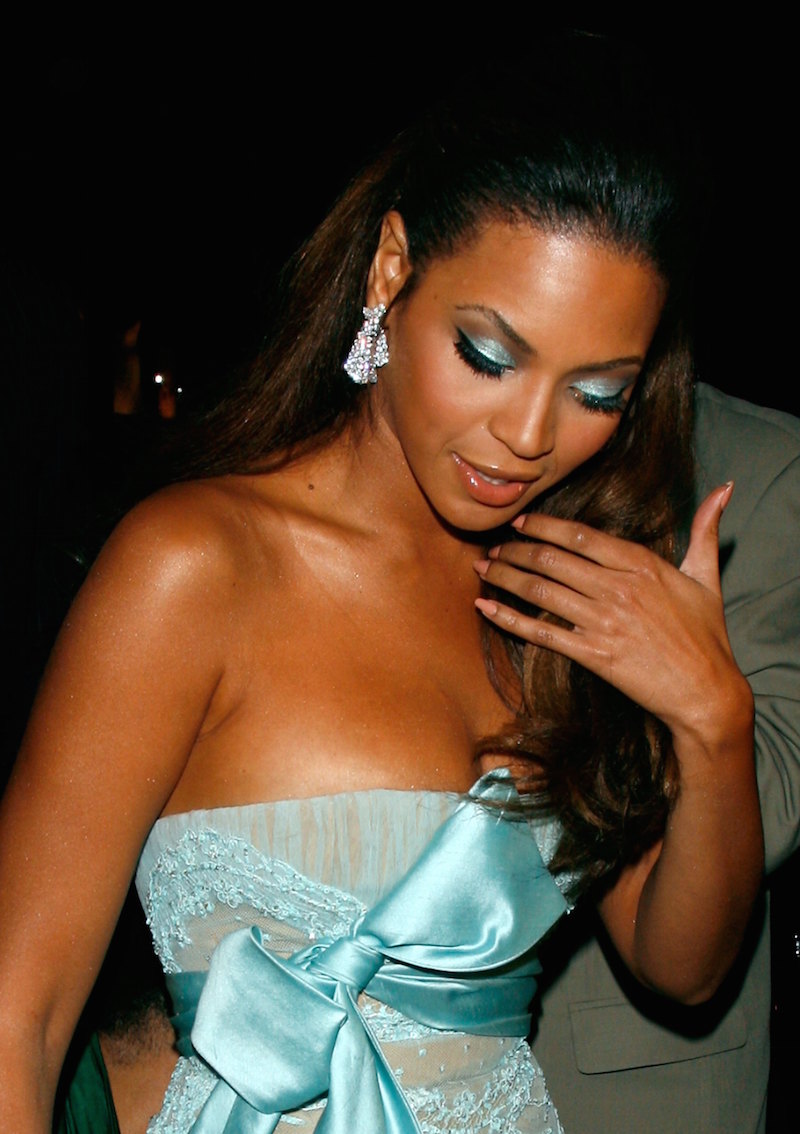 During the L.A. premiere of her movie Dreamgirls, Bey chose a half-up hairstyle and powder blue eyeshadow that matched her gown perfectly.
92007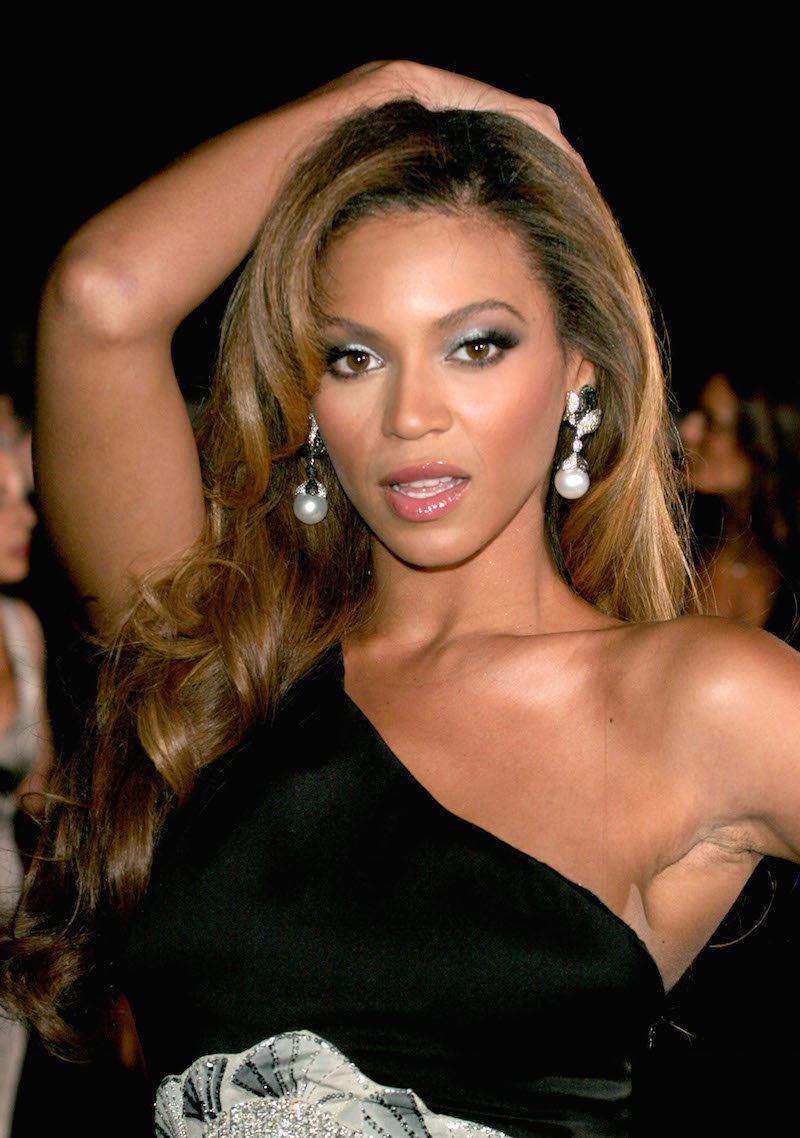 At London Fashion Week, Beyoncé wore loosely curled hair with a pop of silver eyeshadow.
102008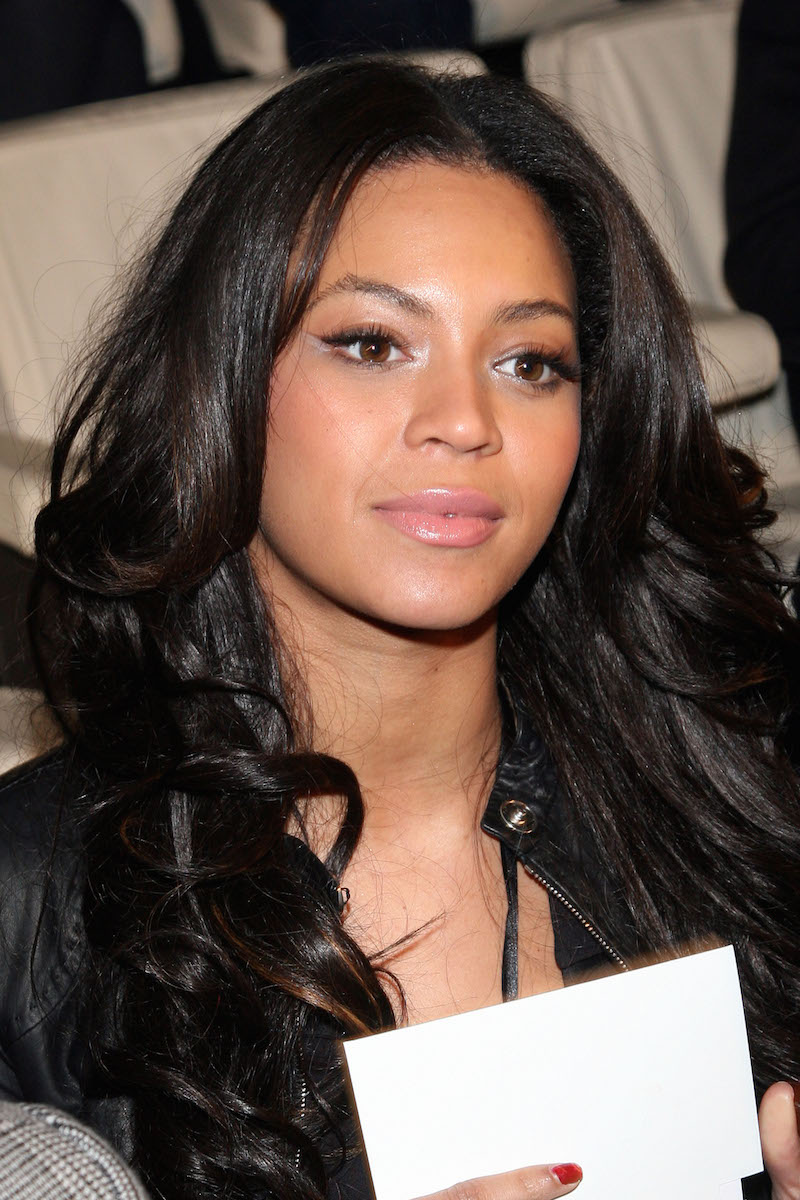 Just when we thought we couldn't imagine Beyoncé without her signature blonde tresses, she wowed us a brunette.
112008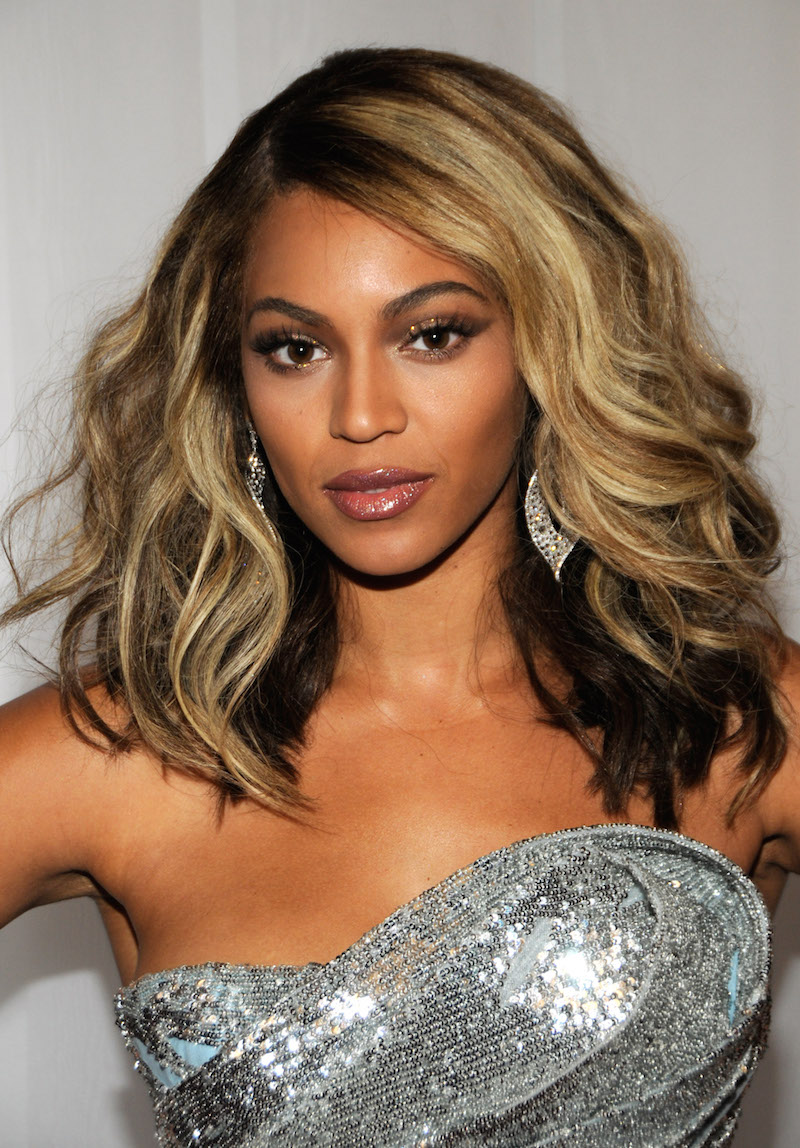 Beyoncé stole the Grammys red carpet yet again, with a wavy bob that made her look fiercer than ever. She played up the look with a hint of gold eyeshadow on the lids and a luscious set of lashes.
122008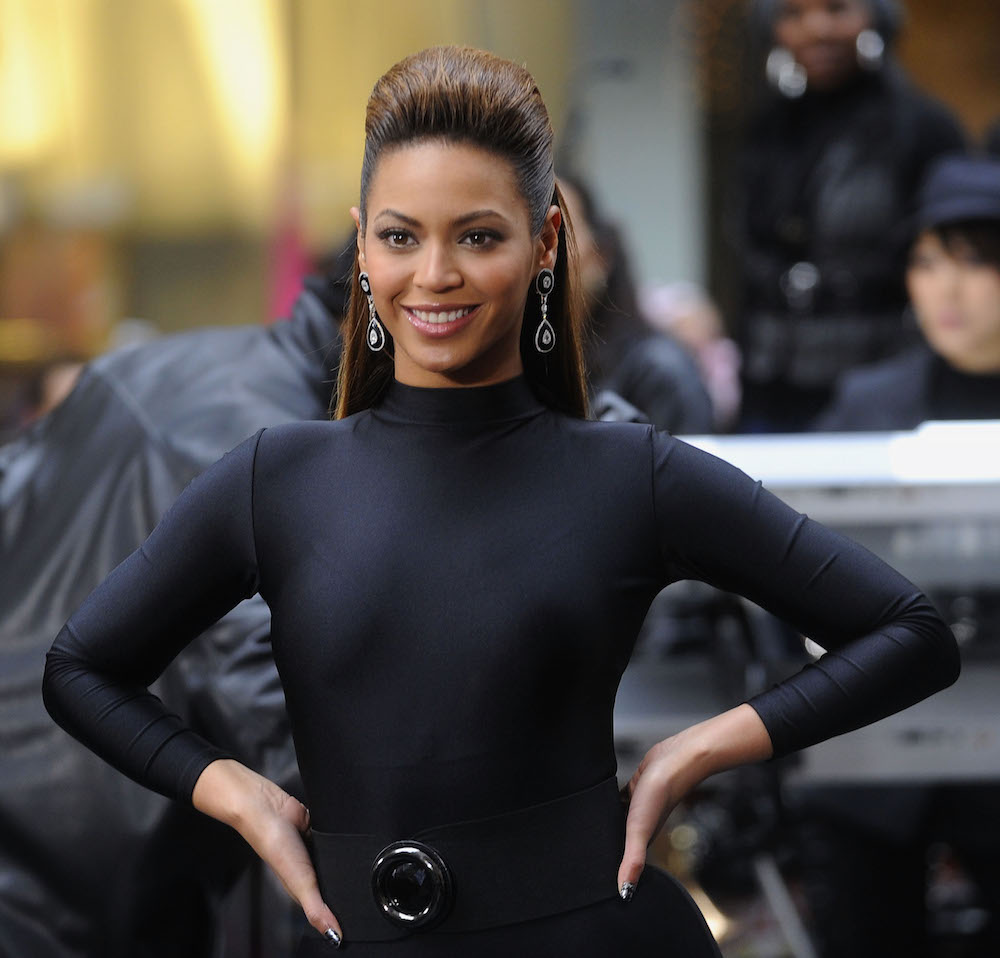 Our favorite looked (Sasha) fierce with this pompadour hairstyle that became one of her signature looks during her I Am…Sasha Fierce tour and promotional run.
132009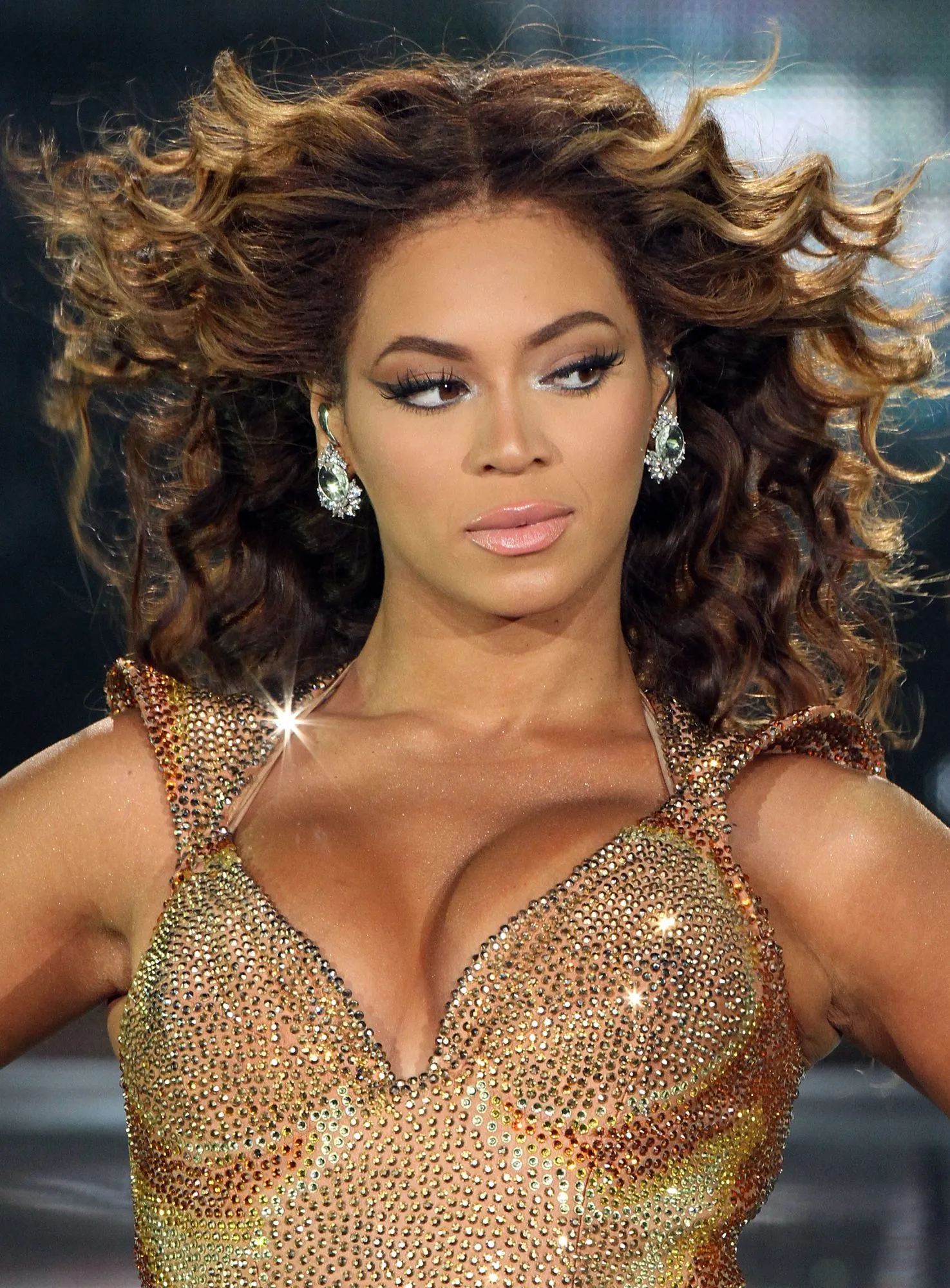 Cue the diva fan. Beyoncé's perfectly waved hair blowed in the wind when she performed in Japan. Her makeup was just as gorgeous—perfectly winged liner, white liner in the waterline, spidery eyelashes, and a strong pair of dark brows.
142009
When it comes to sprucing up the basic ponytail, Beyoncé is a master. At the 81st Annual Academy Awards, she wore a dreamy, curled, low ponytail with subtle winged liner.
152011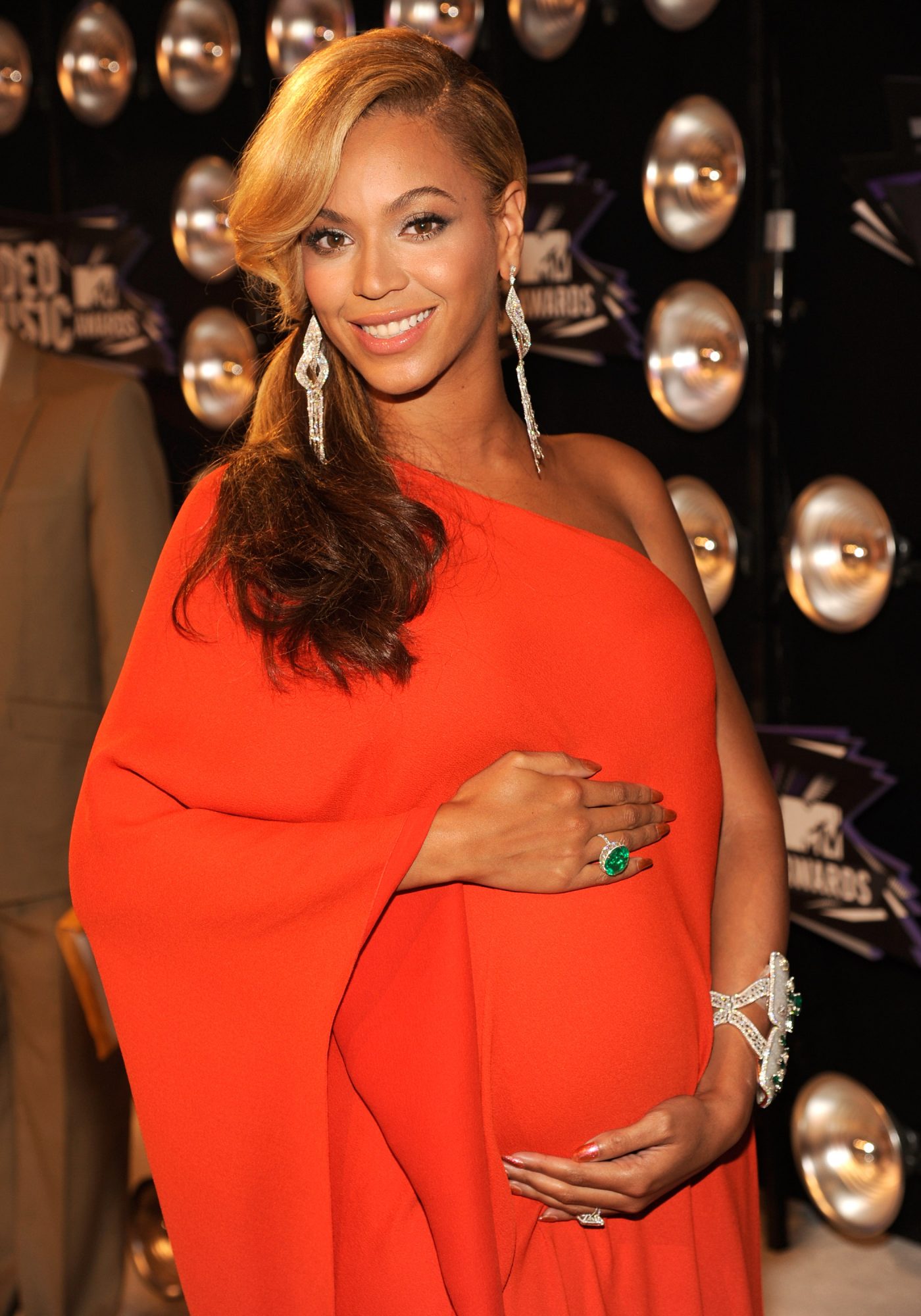 As if Beyoncé announcing her first pregnancy at the 2011 VMAs weren't enough reason to fall in love with her all over again, she wore a super chic, low side pony with a wavy side bang. Bey, why are you so good to us?
162011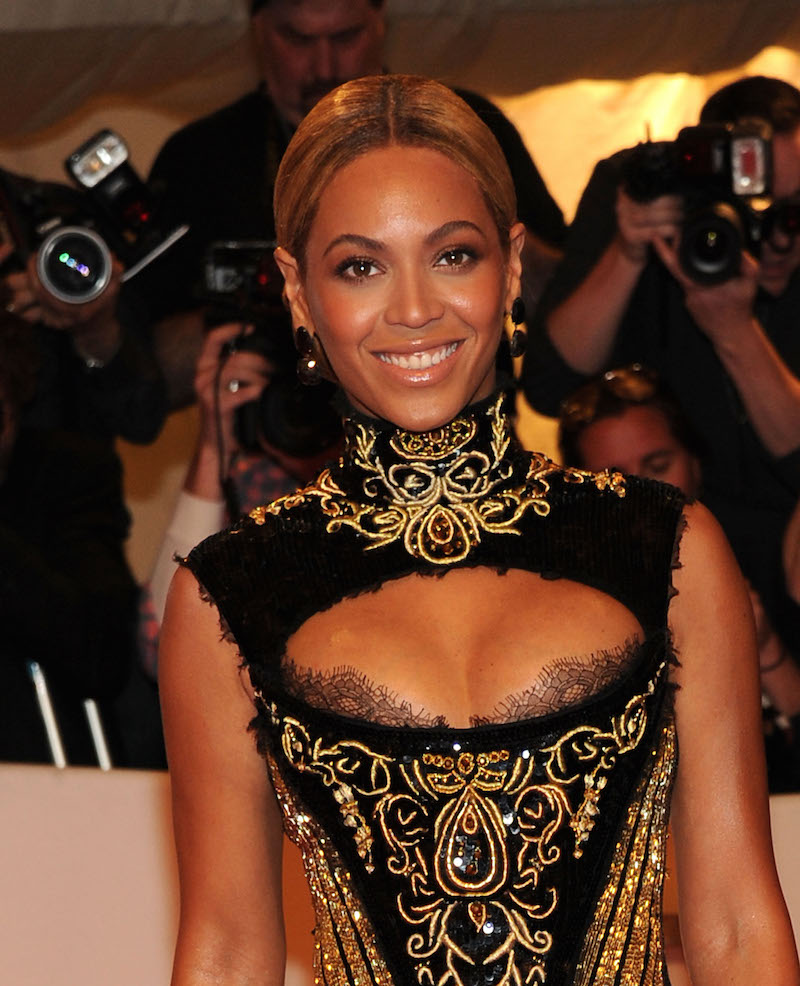 Beyoncé embodied the 2011 Met Gala theme: "Alexander McQueen: Savage Beauty" with a chic bun. A little twist on a basic hairstyle can truly make a difference.
172012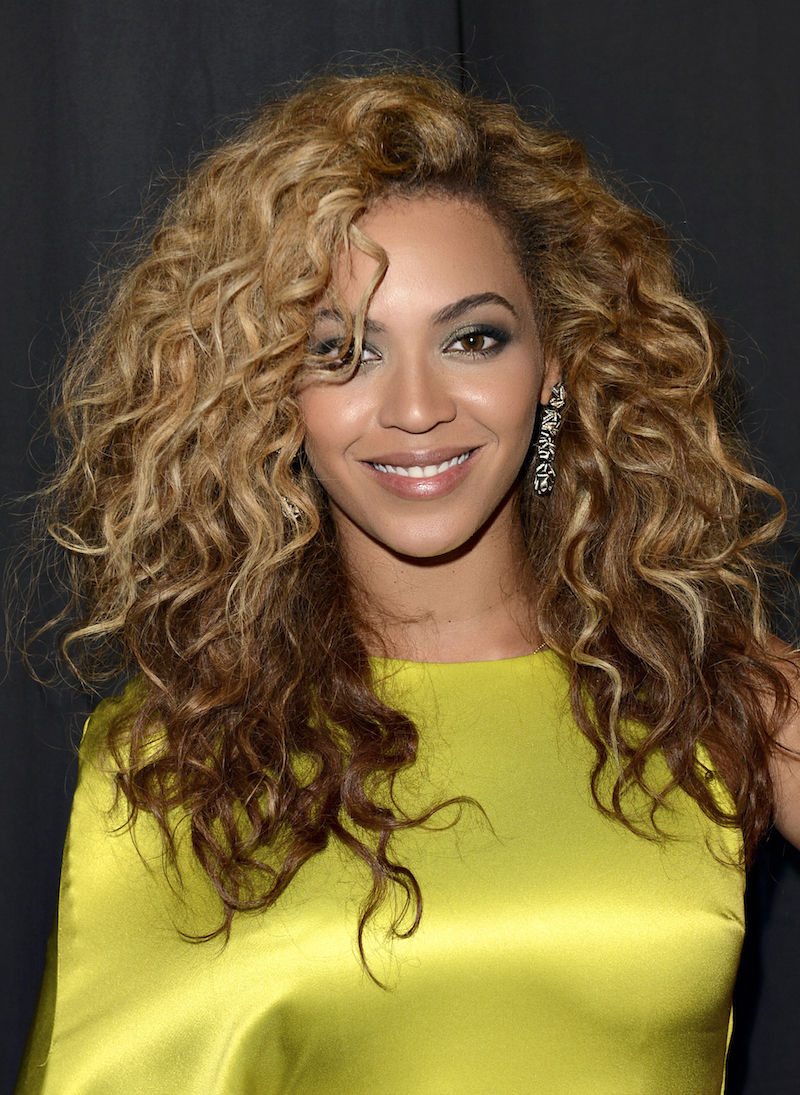 Beyoncé and big hair are a perfect match. The voluminous loose waves she wore at the 2012 BET Awards were absolutely #hairgoals.
182013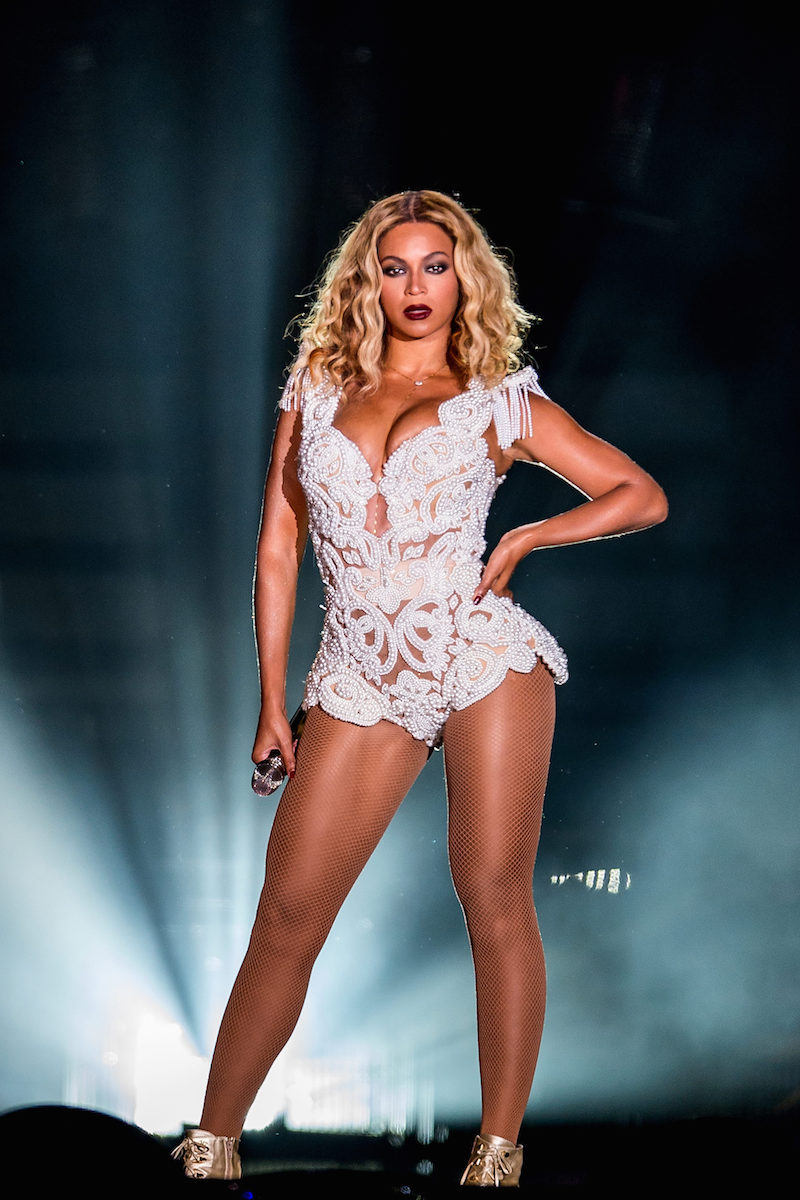 Beyoncé struck a pose during her performance at the Rock in Rio music festival, showing off a bold, deep berry lip. This was quite the change from her usual nude, but it was beautiful nonetheless.
192014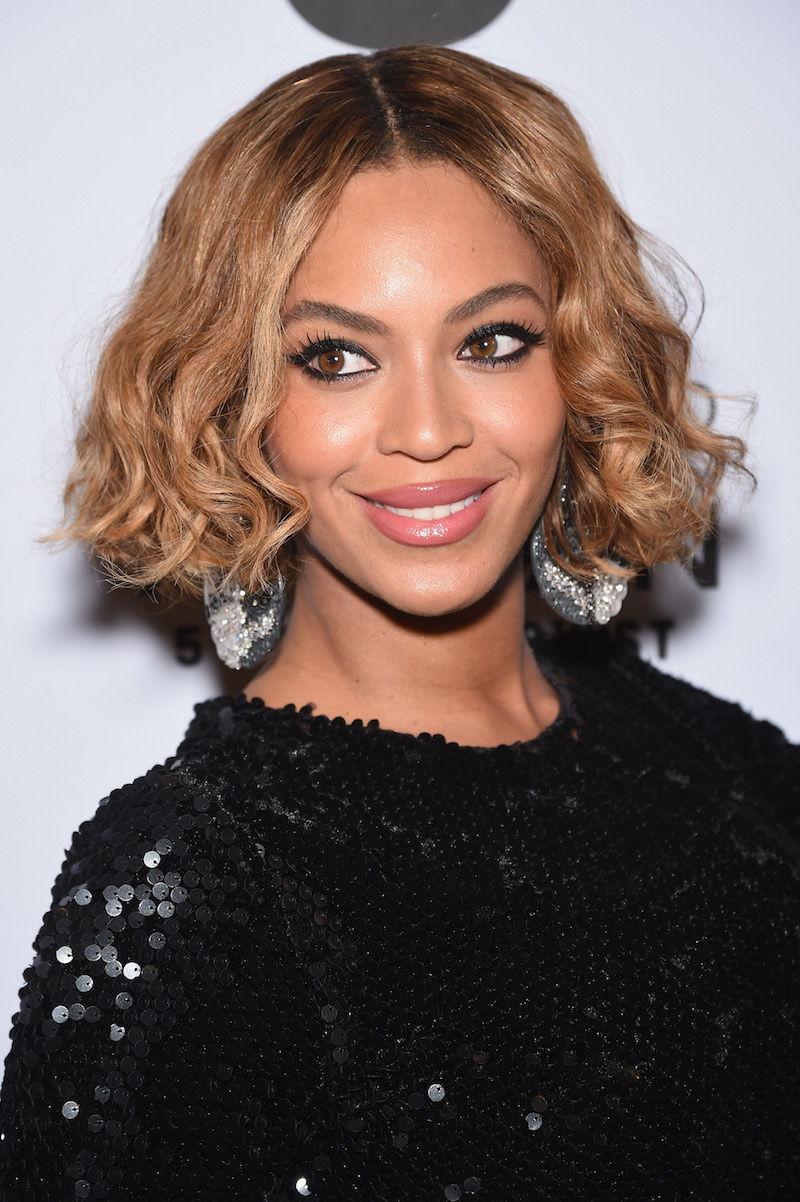 When Beyoncé opts for short hair, blunt cuts and bobs are usually her choice of style, and for a great reason. This wavy bob and dark liner gave her an edgy look that we can't help but love.
202015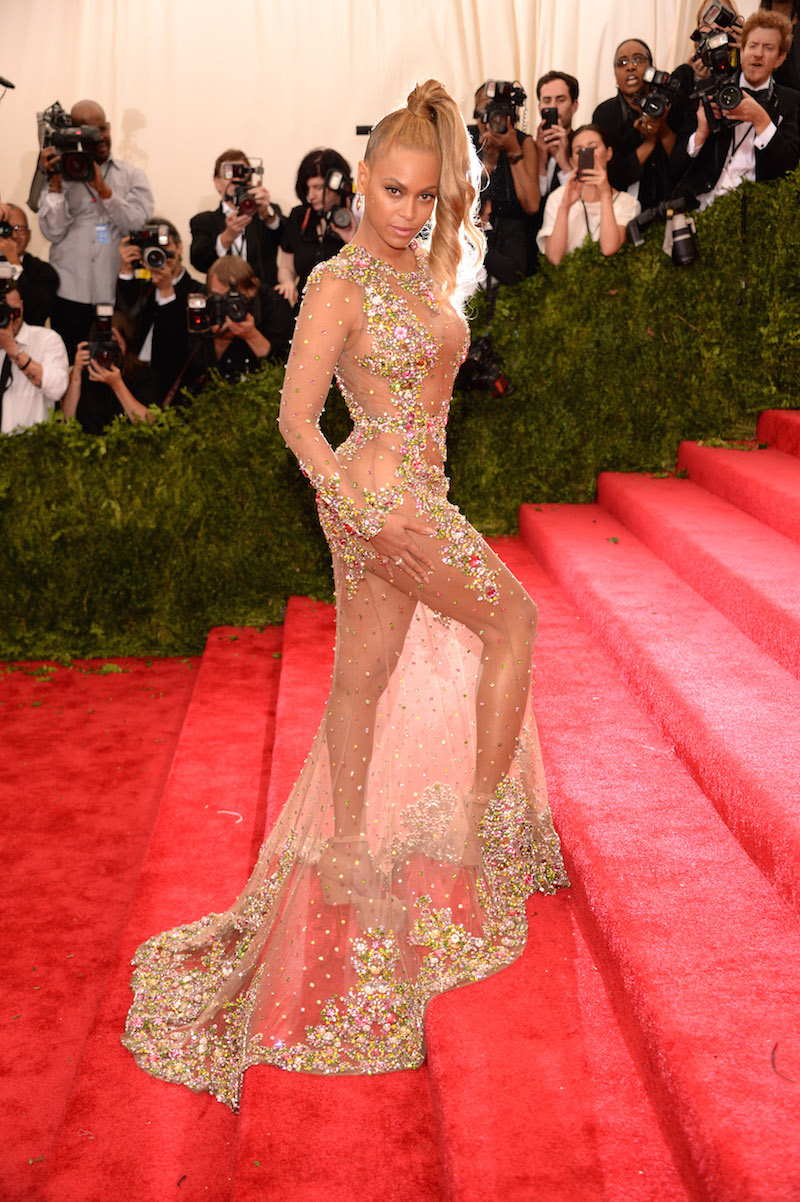 At the 2015 Met Gala, Beyoncé wore a tousled, high side ponytail. Her minimal makeup was the perfect companion for the extravagant hair and traffic-stopping gown.
212015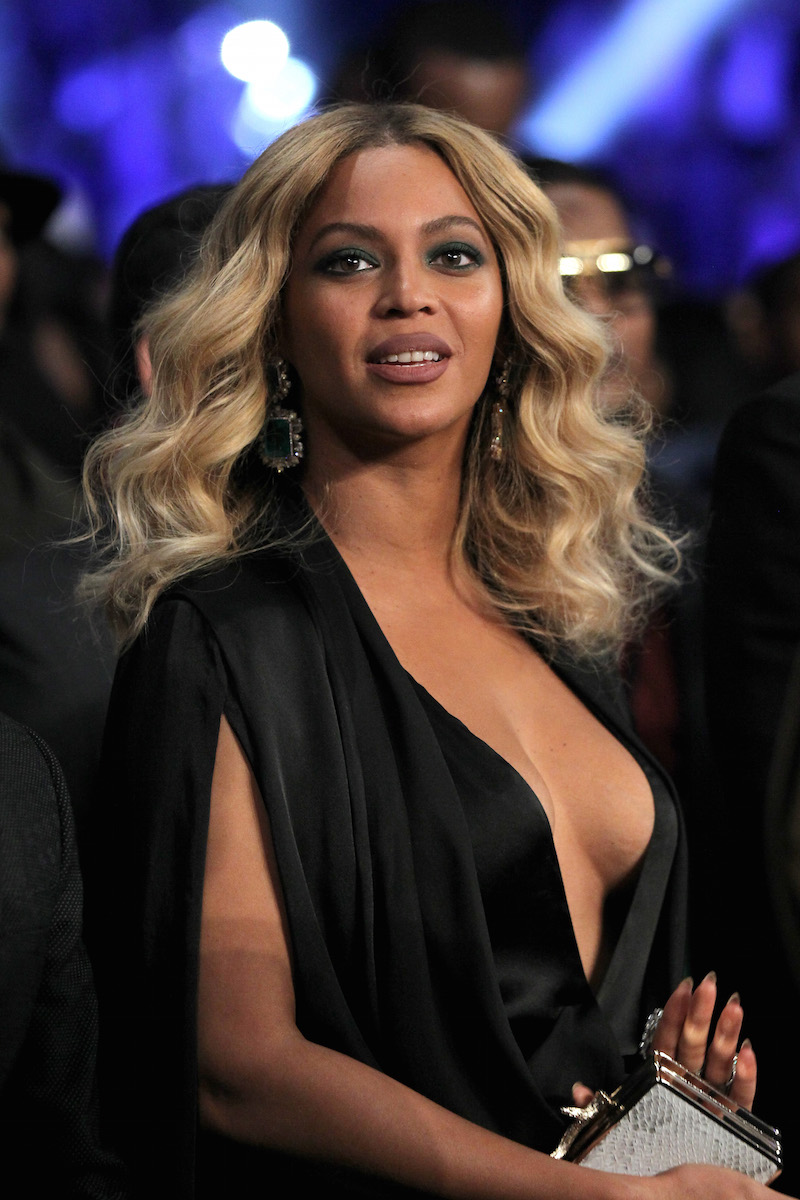 Beyoncé spiced up her look at the Miguel Cotto vs. Canelo Álvarez fight with a dark green smokey eye and a deep pink lip.
222016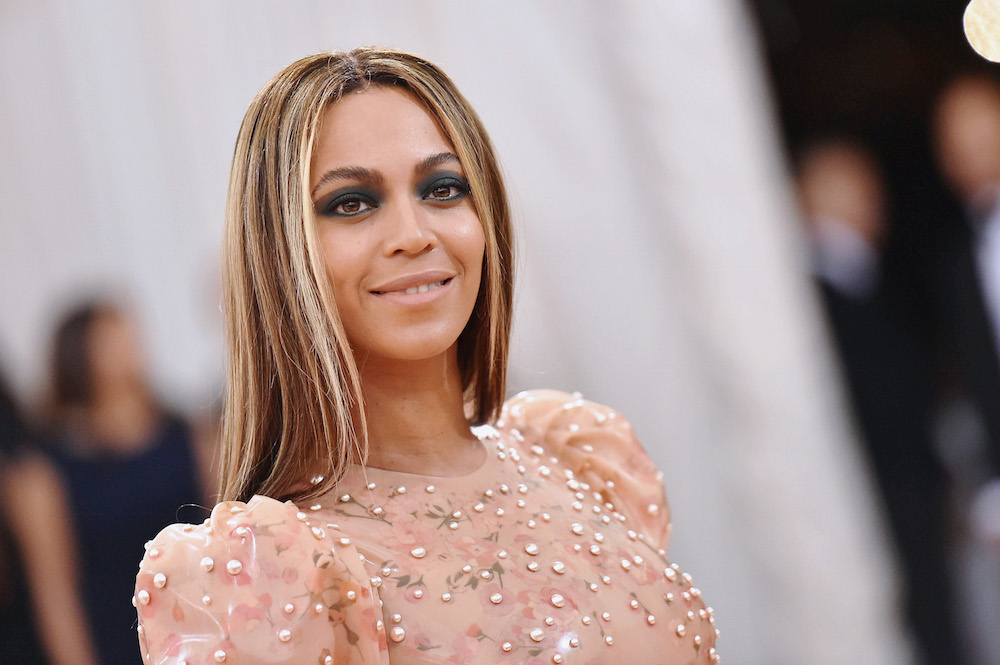 In all of Beyoncé's 20-year career span, we can probably count on one hand how many times we've seen her in a true smokey eye look. At the 2016 Met Gala, Bey wore a traditional smokey eye and sleek, middle-parted hair.
232016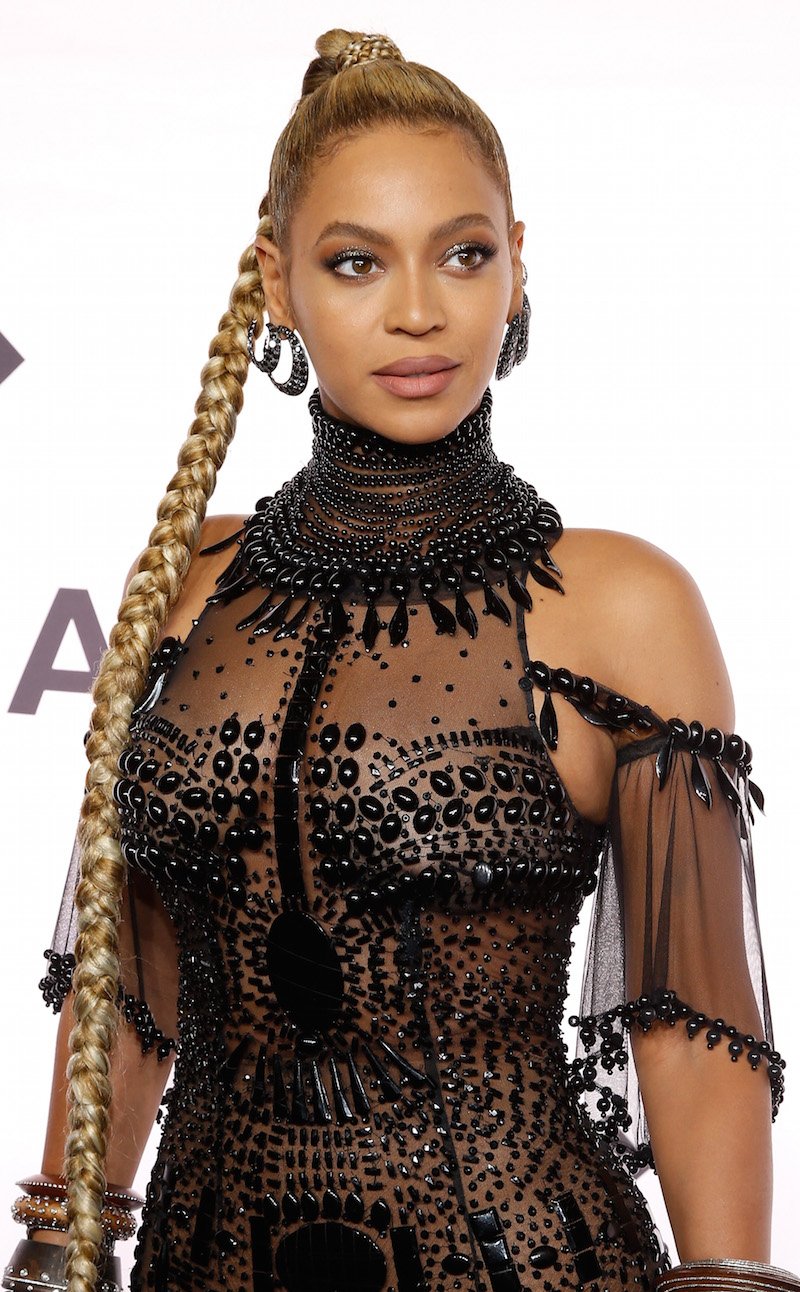 Donning all black, Beyoncé stole the spotlight with this butt-length, braided ponytail.
242017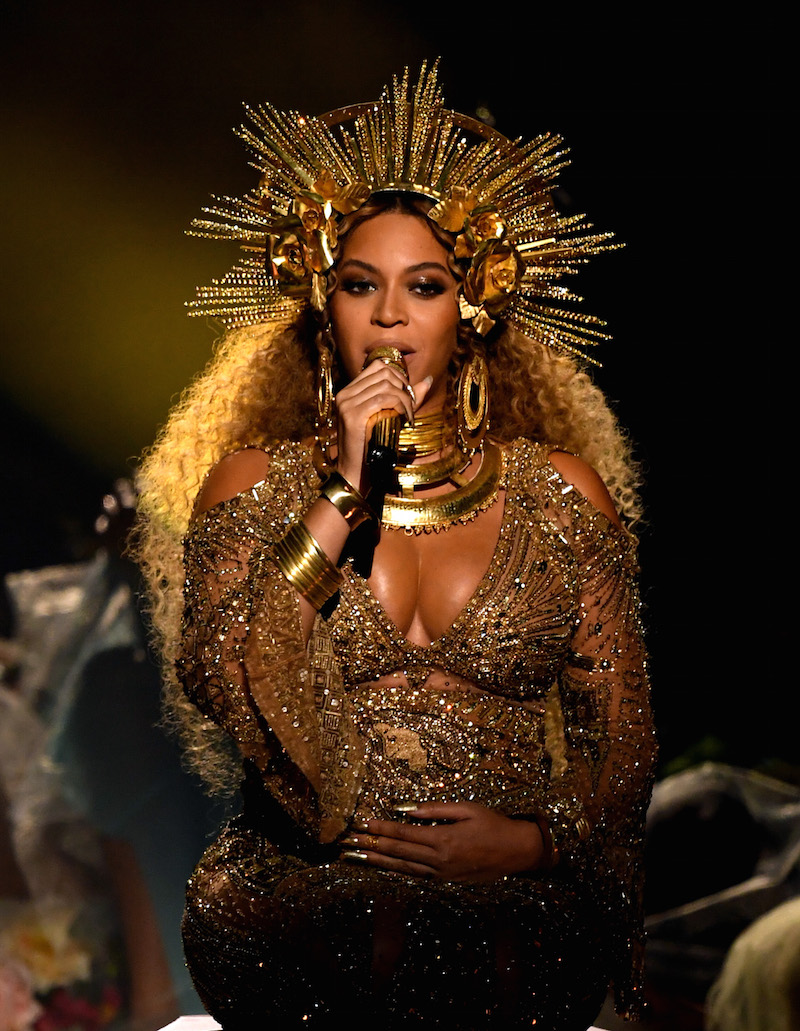 A pregnant Beyoncé performed at the 59th Grammy Awards with glowing skin and a gorgeous mane. The hair, gold gown, and headdress were fit for the queen.
252018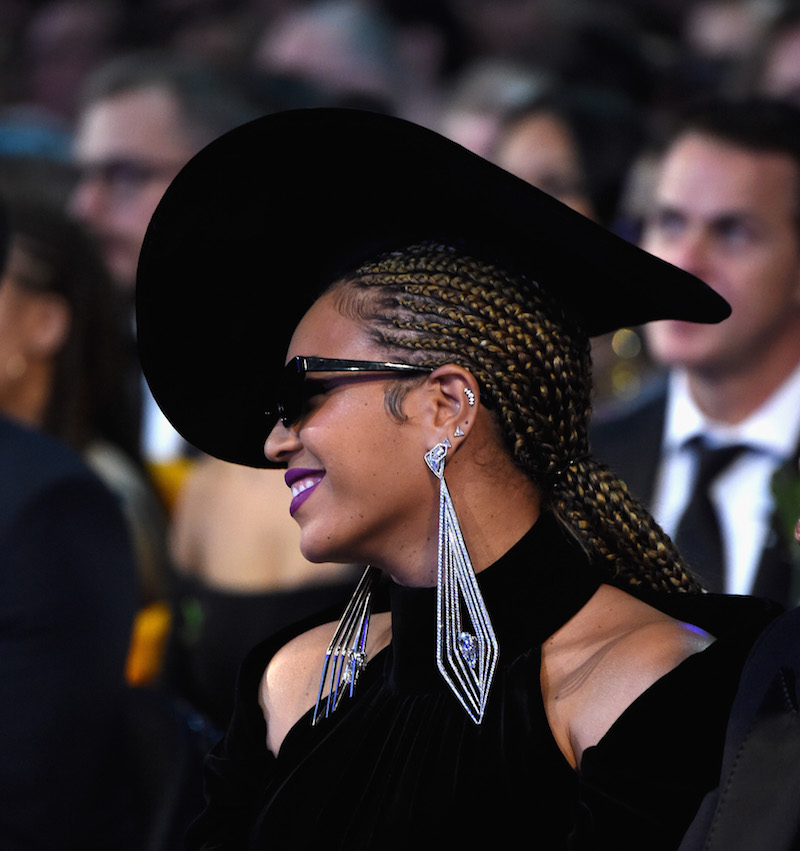 Bey arrived fashionably late to the 60th Annual Grammy awards slaying the crowd with simple cornrows and a purple lip. She's been playing around a lot with braided hairstyles, and this one is at the top of our list.
262018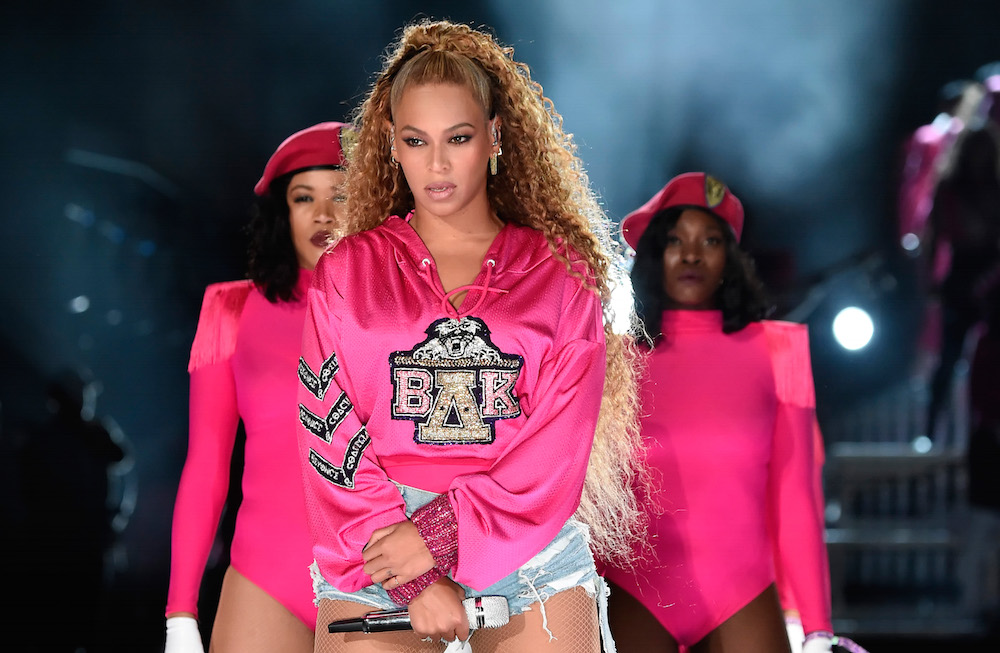 As Coachella's headliner, Beyoncé commanded the stage with this curly, half-up hairstyle. This look has become a go-to for her and we want to copy it ourselves.