Beyoncé showed off her beautiful baby bump in 2017's best color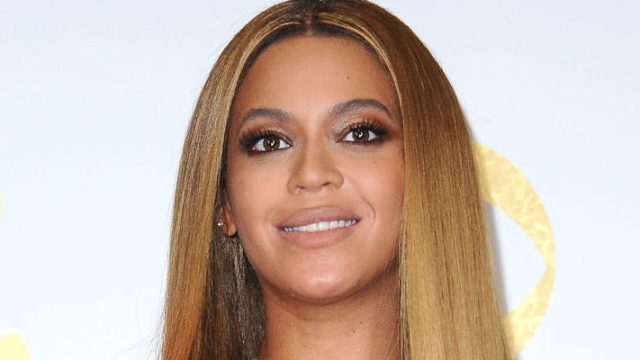 Fashion alert: Queen Bey is killing it with her color game. Singer Beyoncé showed off her baby bump in 2017's best color, and we're loving it.
We all know that Beyoncé can't exactly do anything wrong when it comes to style, but she can do it oh, so, right.
Last Saturday, the 35-year-old singer stepped out in an ensemble fit for spring. After posting photos yesterday on her site from her night out with daughter Blue Ivy, we're ready to steal her style. She rocked this year's best color — blush pink — and we are obsessed.
Blush is truly 2017's new neutral, and Queen Bey makes it official.
The "Formation" singer donned this sexy little number when she attended the Alvin Ailey: American Dance Theater show. It is the perfect weekend combo…note the fun accessories, like those Sunday Somewhere sunnies. So unique.
Even though Rose Quartz (aka blush) was last year's Pantone Color of the Year, it's still white hot for this spring. In fact, Pale Dogwood (a lighter blush) made it onto Pantone's Fashion Color Report for spring 2017 and we can see why.
Seriously, what's not to love about blush pink? It's feminine, dainty, chic and SO fierce. Plus, it goes with any neutral.
Take it from Beyoncé, who rocked blush pink in the form of an accent coat. She showed off her growing baby bump in a fitted cream dress, and made it chic with a pop of blush.
In case you missed it, the "Sandcastles" singer also added some glitz through her heel choice. The sassy singer sported champagne heels with a glitter-adorned snake design. It's a dangerous detail, and we're all for taking fashion risks.
What's your favorite part of the Texas native's blush beauty look? We're still voting for the perfectly pink coat!