Beyoncé and Blue Ivy have a secret handshake, as if they weren't cute enough already
We all know that adorable parent-child duos are pretty much impossible to ignore. After all, what is sweeter than watching someone share a loving bond with their family? When it comes to Beyoncé and her daughter, Blue Ivy, the adorable factor goes from zero to one hundred REALLY quick.
Basically, the pair just need to appear in the same image and our hearts collectively swoon. The two often coordinate outfits both for red carpet appearances and in the day-to-day, which is charming in itself. Recently, however, Beyoncé outdid herself and shared a GIF of she and Blue Ivy doing their own secret handshake. Yes, it's as aww-inducing as you would imagine.
Check it out here, courtesy of Beyonce's Instagram: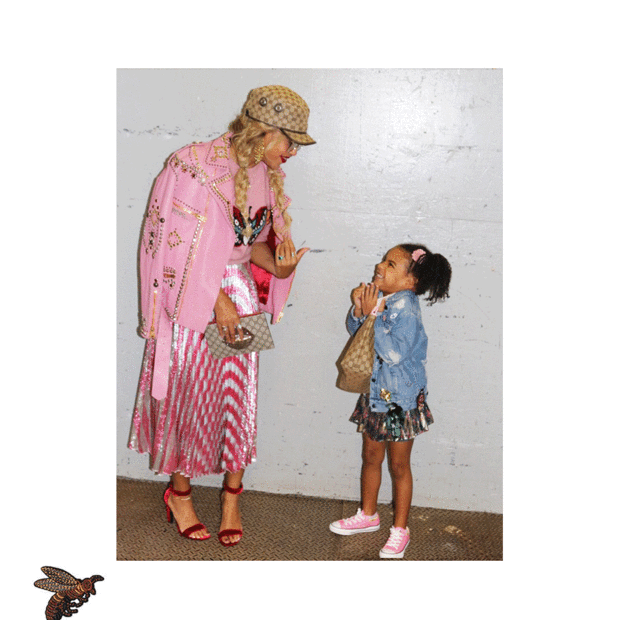 Look at how elaborate this is! They join hands! They smile! They give us the peace sign! Beyoncé is clearly glowing with love for her little girl, and seeing Blue's face light up is possibly the sweetest sight on the planet. While celebrities are certainly never obligated to share pictures or videos of their kids, it's super endearing to see our favorite celebrities act like the "normal" parents that they actually are off-camera. Here are some other adorable shots of Beyoncé and Blue, courtesy of Beyoncé's Instagram:
Beyoncé basically lives in the limelight because she is a literal queen to us, but mother-daughter moments like these remind us that is not above looking one hundred percent goofy and giving us the peace sign.