Beyoncé has officially acknowledged the Beyoncé Barbie Instagram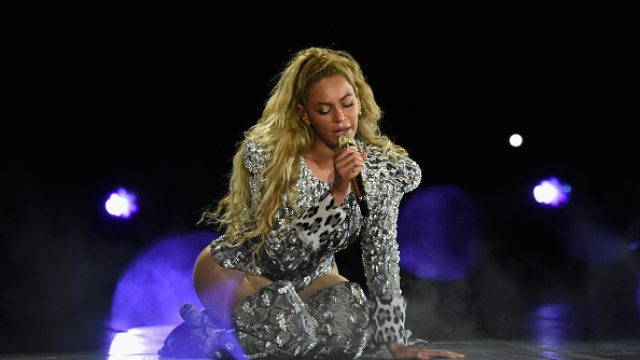 For those who may be unaware, I am delighted to inform you that the Barbie version of Beyoncé has been living her best life on Instagram since mid-September.
https://www.instagram.com/p/BKb-b4yjOi7
@BeyonceBarbieLife features the iconic performer in doll form, acting out IRL scenarios fit for a Queen Bee.
Here is a still of her performance in the "Formation" music video!
https://www.instagram.com/p/BKeZ4SpjMgJ
Watch her slay on stage!
https://www.instagram.com/p/BKgu3Tgjfe7
The intricacy and precision required to create these looks in doll form is astounding.
https://www.instagram.com/p/BK89Qv-j5nV
And now, the one and only real life Beyoncé Knowles has officially acknowledged the magical internet gift that is Beyoncé Barbie.
Earlier today, Bey re-posted the following two images on her own Instagram account:
Here is mini Bey at the record store, buying a vinyl of her sister Solange's profound and critically-acclaimed album, A Seat at the Table — which is especially precious considering that mere days agog, IRL Bey used Insta to express  deep pride over her sister's artistic achievement.
Beyoncé re-posted this image as well:
DON'T HURT YOURSELF.
We love Bey in all forms <3