Beware of this next time you use an ATM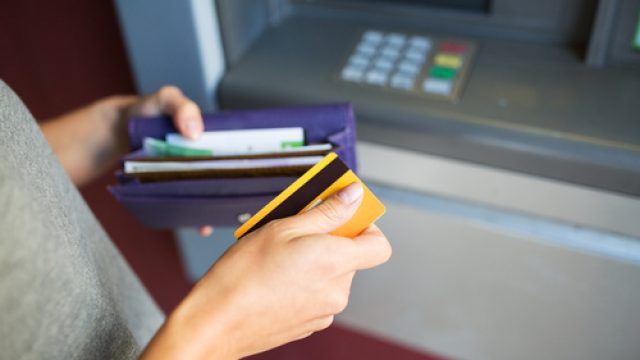 There are all kinds of scams to watch out for these days when it comes to your credit cards. The newest thing to watch out for is an ATM scam in which thieves install a teeny tiny camera at an ATM in order to get footage of you entering your pin number. The City of London Police have released some pictures that show how imperceptible these cameras are, and how dangerous they can be.
The little cameras were found in imperceptible places on the ATM, such as underneath a plastic strip or alongside the slot where your money comes out. They're hard to miss, which is why the London police shared some pictures that will help us identify them next time we go to take out some money.
All it takes is a single trip to an ATM where a fraudster has placed a camera, and your information could be vulnerable. According to CBS2, there are even reports in Long Island, NY in which these ATM cameras are found right next to a card skimmer, which gives con artists two ways to steal your money. "The amount of incidents being reported has dramatically increased," Thomas Conforti, an NYPD spokesman, told CBS2.
Every time you go to an ATM, the first rule is to cover your pin number as you enter it into the machine. But before you even enter your card, have a look around the ATM machine and see if there are any suspicious signs.
The American Bankers Association gives you these guidelines as a start: "Potential indicators can include sticky residue or evidence of an adhesive used by criminals to affix the device, scratches, damaged or crooked pieces, loose or extra attachments on the card slot or noticeable resistance when pressing the keypad."
As always, if you notice any worrisome behavior around the ATM, call the police. And if you notice any weird withdrawals from your account (which you should be checking regularly), call up your bank immediately and have them send you a brand new card. Good luck out there!