Betty White is returning for the final season of "Bones" and we're so ready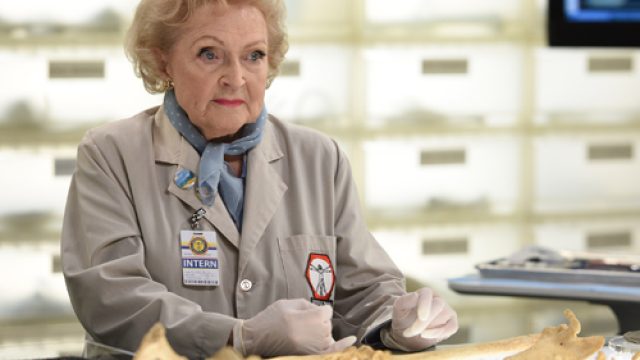 Bones final season is almost here — well sort of — and that means there are a lot of fun surprises coming our way from the Fox series. The biggest news so far however, is that Betty White is returning for the last season and we can barely contain our excitement.
White previously guest-starred on the crime-solving show as Dr. Beth Mayer during Season 11's "The Carpals in the Coy-Wolves" episode. Now, according to Deadline, the 94-year-old actress is coming back for one episode during the final season, which premieres in January.
Season 12 will include an appearance by White during the 10th episode, the publication revealed, and now we're secretly counting down until the Hot in Cleaveland actress's episode airs.
Okay, let's not get ahead of ourselves, we're just counting down until the New Year when Bones returns and all of our favorite characters are back, including White's Dr. Mayer.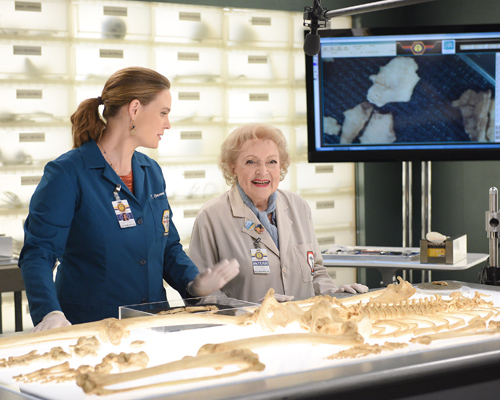 For those of you who remember, Dr. Mayer was the one squintern who really got under Dr. Temperance "Bones" Brennan's (Emily Deschanel) skin.
The reason however, isn't because she was annoying or anything, but rather, it was because Dr. Mayer was the world's most experienced forensic anthropologist. That meant that she did know more about some things than even Bones did, which obviously Bones hated.
Dr. Mayer also won over the rest of the Jeffersonian's forensic team, because her character is what we'd imagine White to be like if she were actually a scientist. The character is lovable, full of knowledge and isn't afraid to freely talk about sex in the lab. She was awesome and we can't wait to see what she has up her sleeve next season.
Besides the return of White as a guest-star, Fox promises even more familiar faces throughout the last 12 episodes — yes there are only 12 more episodes of Bones ever — of the series.
The network previously teased that next season will show "the return of fan-favorite guest stars and squinterns, as well as an old flame from one of the team's past," and we can't wait to see who they are!
The final season of Bones premieres on Fox on January 3, so mark your calendars!